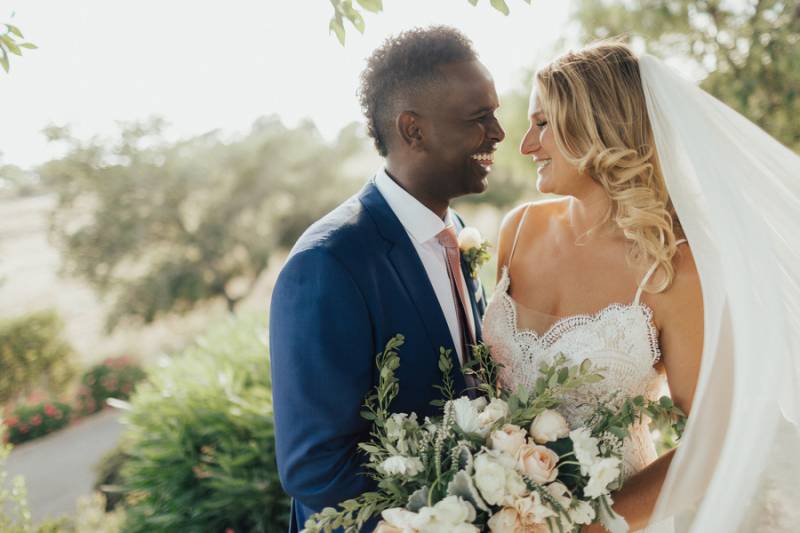 Captivating, raw, and romantic summed up this stunning Arroyo Grande wedding. The couple pulled inspiration from the Casitas Estate itself, creating a beautiful day filled with not only their crazy love for one another, but so much fun. Lindsey Gomes captured the couple perfectly, making us wish we were all there.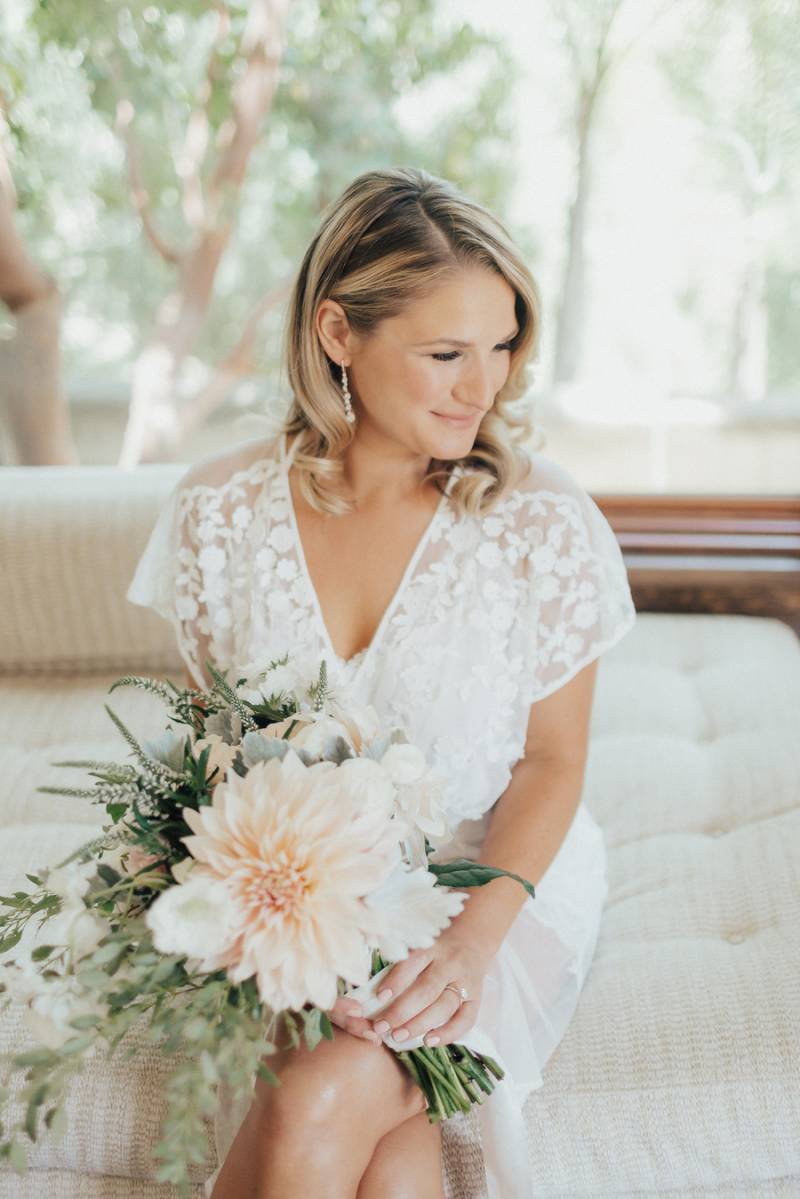 Girl Meets Boy!
We met in February of 2011, on the dance floor...it was reggae night. Khalid planned a surprise first date for Deanna which included pasta and trampolines - and the rest is history! We have been together for over 8 years, living apart for 2 of those while Khalid attended Dental Hygiene school in San Diego. Khalid proposed to Deanna in November 2016 up in wine country, at one of our favorite spots. We got married in July 2017 in Deanna's hometown. We currently live up in the Bay Area and we are expecting our first baby (a girl) in the next few weeks!
Inspiration
We were really inspired by the venue itself - Casitas Estates. We were drawn to the Spanish style, warm colors and natural beauty of the property and central coast in general. Khalid and I really wanted to make sure we brought our two cultures together - Somalian and American - through our cuisine. Flora + Fauna did an amazing job of creating a custom menu with all our favorites - Somalian, Greek, Farm to Table, etc.
Colors
Sage green with pops of bright colors from the flowers (pinks, peaches, yellows). There are really pretty plants on the property which really added to the brightness of the wedding.
Details You Were Most Excited About

1. Bringing our two cultures, family and friends together for an amazing day of love. 2. For Deanna it was so special to get married where she grew up and made it that much more special.
Memorable Moments

1. The look on Khalid's face when we did the "first look pictures." Lindsey Gomes captured his reaction perfectly. It was such a happy moment for us 2. We both love dancing and Khalid put a ton of time into curating our playlist for the wedding - we had an awesome dance party!
Raddest Wedding Vendors
Tell us which wedding artists knocked your wedding shoes off and why!
Casitas Estate (Pat & Tony Goetz) - so so helpful and sweet and all around amazing people, Lindsey Gomes Photography - super talented, so friendly just the person you want to spend the day with, Flora + Fauna Fine Foods - delicious food and so accommodating, Colleen at Eventful Wedding Planning - on point, handled it all very well day of, DJ Jeffty - super fun/nice guy, played live guitar and DJ'ed for us, and Pardon My French - they made the most delicious cake and cupcakes we have ever eaten!
Advice for Newbie Brides
Knowing what you know now... what advice would you have for other brides planing their wedding?
I heard this a lot before my wedding - try to be as present as you can on your wedding day and soak it all in. It goes by so fast and it's so easy to get caught up in all of the little details. I took this advice to heart (which wasn't easy because I am a bit of a control freak) but it truly made all the difference and made for an incredibly memorable day.