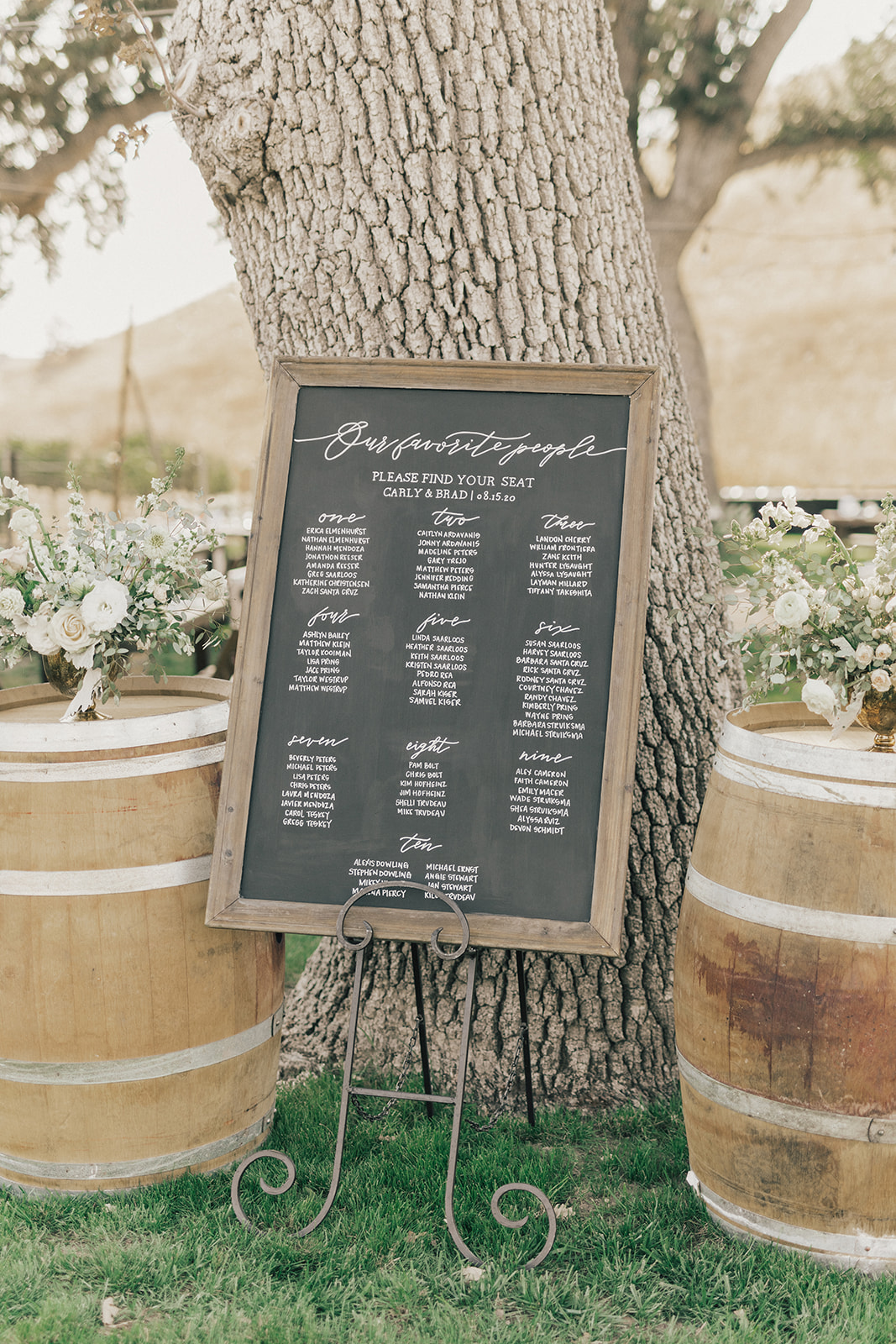 What was the couple's vision for their wedding?
Carly and Brad were looking to create a romantic, casual vibe for their California wine country wedding. Family and friends were their number one priority and they were determined to create a day that was thoughtful of their people and in their family vineyard, a place that holds so much meaning to their families.
Tell us about some of the details you were excited about.
We loved that this was a family venue; the groom's family has a legacy of winemakers and to be on this property was so special. Their florals were also such a fun detail that brought life to all of the various spaces on property!
What was a memorable moment from the day?
We loved that they decided to bring in live music for the cocktail hour. It brought the space to life in such a unique way and it was a crowd favorite! We loved the ceremony (it's one of our favorite moments most wedding days!) but this one in particular was so sweet. They incorporated both families in specific ways and it was so sweet!
Were there any challenges you had to overcome on the day of the wedding?
We started the day with a humid storm that turned into a full power-outage, causing the bride's getting ready location to lose power just as she was about to start hair and makeup. We arrived at the house as her hair stylist was trying to blow dry her hair from the car. There was a generator brought in to fix the power and the ladies still managed to be ready on time!