Catie and Zane, San Diego residents, opted for a desert vibe engagement shoot in Joshua Tree, California and let me tell you, you'll want to add these pictures to your Pinterest board! These photos were captured by talented San Diego Wedding Photographer, Jess Living. Scroll on to read more about how Zane professed his love for Catie by shouting it up to her bedroom window and how the rest was history!
Tell us how you met! Was it love at first sight?
"We were neighbors in a duplex our junior year of college at Chico State. We became close friends before Zane professed his feelings for me the night of his 21st birthday by yelling up to my window."
Anyone else imagining that scene from Say Anything when Lloyd holds the boombox up to Diane's bedroom?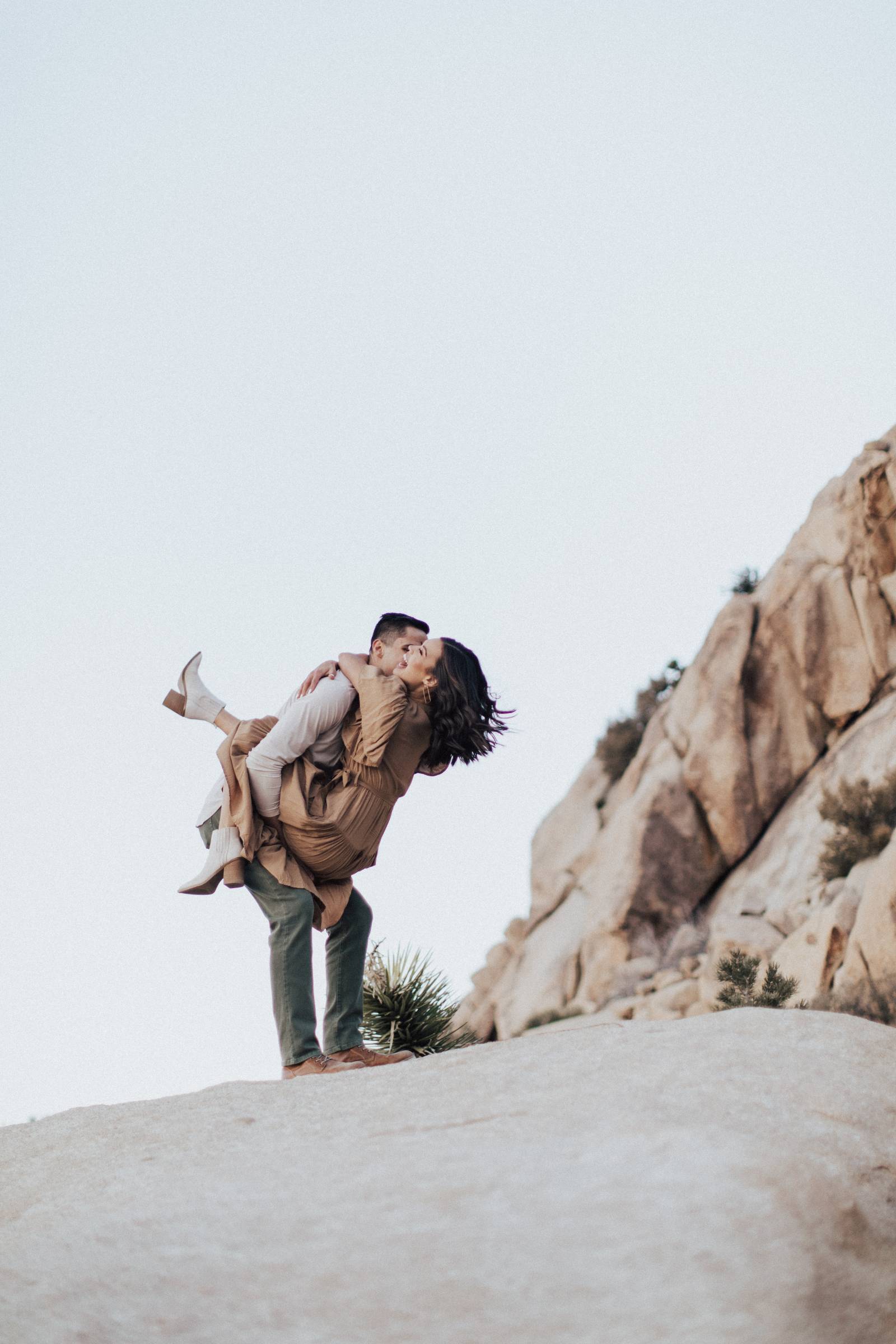 Who said I love you first? What was that moment like?
"Zane did! He was holding me as we spun around in the pool when he said it, so it was pretty cute."
Tell us about the proposal! What were the behind the scenes moments before the big question?
"He had told me we were walking to brunch to celebrate his last final of the semester (he's earning his doctorate in physical therapy), but actually I was walking into an amazing beachside proposal! Zane also arranged for our close family and friends to fly in and surprise me at the house when we got back."
How did you celebrate after the proposal?
"We had all weekend to celebrate with our friends and family. We live in La Jolla, CA -- so we were enjoying the summer sun and the beach, bowing, drinking and having the best time!"
Do you have plans for your wedding yet? Tell us all about it!
"We are getting married 10.22.2022 in Chico, CA where we met (and Zane is from). Our venue is White Ranch."
Congratulations Catie and Zane!