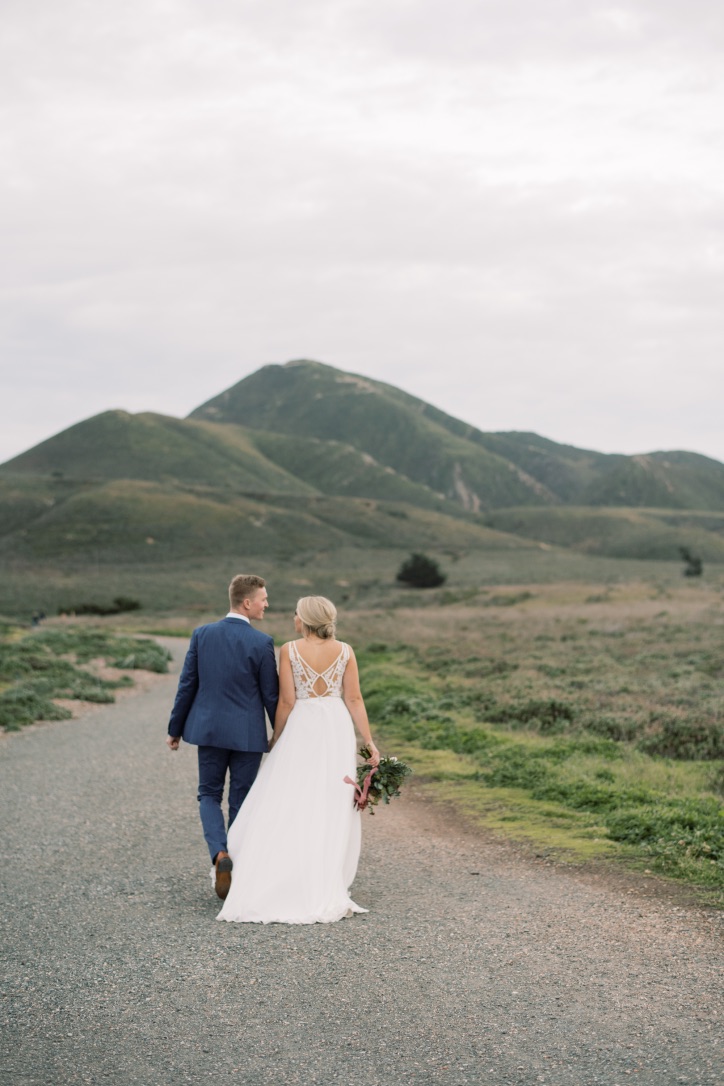 When your wedding party is just two, the options are endless! Alexa and Conor's intimate wedding was full of love, laughter, and personal touches - making for an unforgettable day! This seaside San Luis Obispo wedding will inspire brides who want to keep their day small, simple, and unforgettable.
Boy Meets Girl
From the bride:
"Conor and I met through mutual friends in college. We hit it off right away, and the rest of history. 6 years later Conor got down on one knee on lovers bridge in the most romantic and charming city, Bruges, Belgium!"
From the bride:
"We explored the whole big traditional wedding thing, and nothing felt right. We were constantly stressed and uneasy about it. We finally decided we were going to elope. It was the best decision we ever made. We love to travel and the outdoors, so it only felt right to get married in a state park as waves crashed below us. It was a dream!"
From the bride:
"I knew hiring an event planner was the best decision for us to take some stress off. We talked to Sarah with Embark Event Design and sent her some inspiration and we put our trust in her. Sarah exceeded all expectation and thought of every little detail. She set up a magic dinner for us in the dunes of Montana de Oro. She even printed bride and groom name tags for our plates! I'm so grateful for Sarah's leadership, vision, and creativity.
From the bride:
"Your wedding day is for you and your spouse. It should be easy and fun! If it's getting stressful, take some time off from planning and talking to others about it. There is no right or wrong way to get married. It can look however you want!"