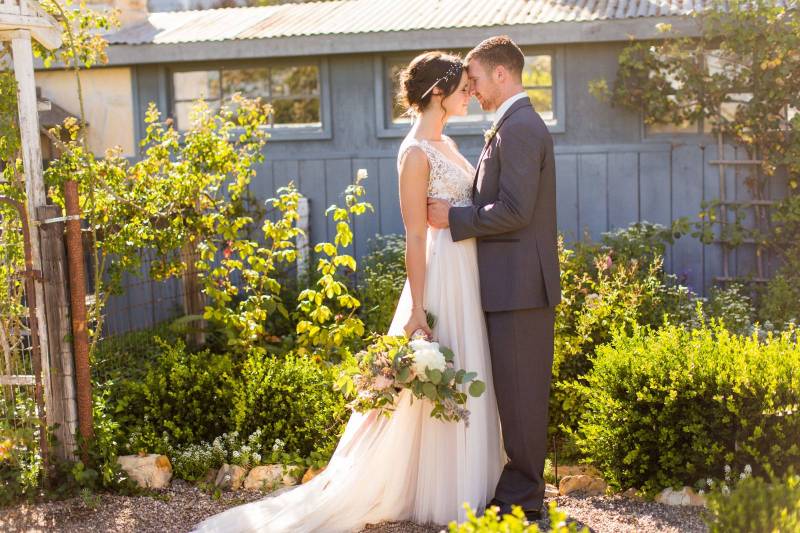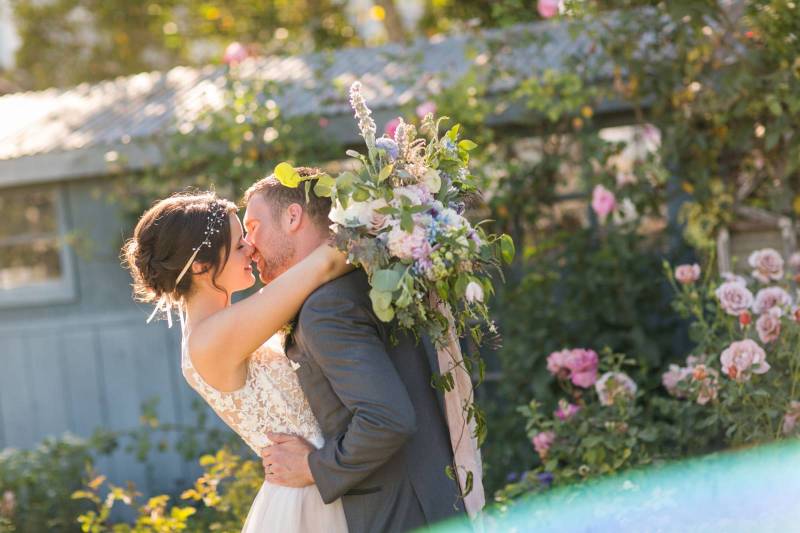 GIRL MEETS BOY!

Daniel and I met the summer after my high school graduation when my friend Tori handpicked Daniel from of a line-up of "potential suitors". Unfortunately for us, that summer was the only one we were able to spend living in the same town; I left for college that August and we spent five years in separate cities. Travel defined our relationship and we soon realized how much we both loved sharing traveling experiences. It was on a trip to Ireland that Daniel proposed on the banks of the Dublin Grand Canal.
WEDDING PLANNING INSPIRATION

I was very much inspired by the word "ethereal". I really wanted to work with my venue to create the most ethereal setting for our wedding: lots of creams, soft pinks, and lilacs.
THE DETAILS

Anytime I dreamed of my wedding day I always pictured an abundance of flowers and my florist most certainly delivered on that dream. I couldn't even imagine the setting she created, from the rose covered aisle to a hanging garden in the barn.
RAD WEDDING VENDORS

All of our vendors were amazing. Not only where they personable, professional, and knowledgeable about their trade, most had worked with each other before so the communication was on point. They honestly made the planning process so easy-- a reason why I felt no stress around my wedding day.
MEMORABLE MOMENTS

There are a couple of moments from the wedding day the stick out to me. The first one was during the ceremony. As the ceremony started and people took their seats, I was actually in a room the overlooked the ceremony space waiting for my turn to walk out. Everyone started to leave to walk down the aisle and I remember being the only one left in the room, literally watching the ceremony unfold in front of me, and thinking, "Wow. This is my wedding day." It was a really overwhelming, surreal feeling. Another memorable moment from the day was definitely our first dance. We took dance lessons for three months to choreograph our first dance. We were so nervous to walk into our reception and, essentially, perform. When walked in and the music started we look at each other with panic: it was the wrong version of the song! Luckily our training kicked in and we were able to pull off the first dance seamlessly! It was our proudest moment yet.
ADVICE FOR NEWBIE BRIDES

Start early! I booked all the "big things"-- venue, photographer, florist-- a year in advance. Not only did I have the pick of dates, but it was also easier financially to spread everything out. I also utilized the "Real Weddings" section of blogs and websites-- so helpful for vendors and practical ideas.