As wedding coordinators and caterers we often have brides and grooms ask us ideas for guest favors. I always encourage something that is practical, nothing a guest would "accidentally" forget at the end of the night but rather want to steal their neighbors and take home multiple gifts (not that I would ever do that, cough cough). To me practical means something they might want for the drive home or hotel room, a snack (who doesn't love food?), or maybe something personal the the bride and groom made. Since we are in full swing of Fall wedding season and I am loving all the colorful trees, golden hills and fall eats, what better time to whip up some homemade apple butter for your guests to enjoy?! I got married at See Canyon Fruit Ranch, one of the most beautiful garden settings around (ehhmm yes I am probably biased) but I am fully committed to my apple love and addiction. My hubby and I made personalized CD's for our guests since 90% of them had a 6hr drive home, but now looking back I would have loved to pair those CD's with some apple butter with apples from See Canyon. They have the best crisp and sweet or tart apples, from Gala to Pink Lady or Grannysmith, you really can't go wrong!! But no matter where you get your apples from, this is a DIY favor that is effortless to make, won't break the bank but yet personal and unique to a fall wedding.
Ingredients:
- 6.5 pounds apples, cored and sliced (don't worry about peeling)
- 1/2 cup granulated sugar
- 1/2 cup packed brown sugar
- 2 tsp ground cinnamon
- 1 tsp ground nutmeg
- 1 tsp ground cloves
- 1 tsp salt
Makes 4 pints or 64oz total.
First chop up all your apples and fill your crock pot. The chops don't need to be neat and tidy, just large chunks to help the apple cook down. Avoid any apple seeds as well! Next dump all your ingredients in your crockpot- can't get much easier than that! Place on low heat and walk away- leave for 6hrs or place on high for 4 hrs. Once the apples are dark, place them and all those yummy juices in blender or food processor to puree.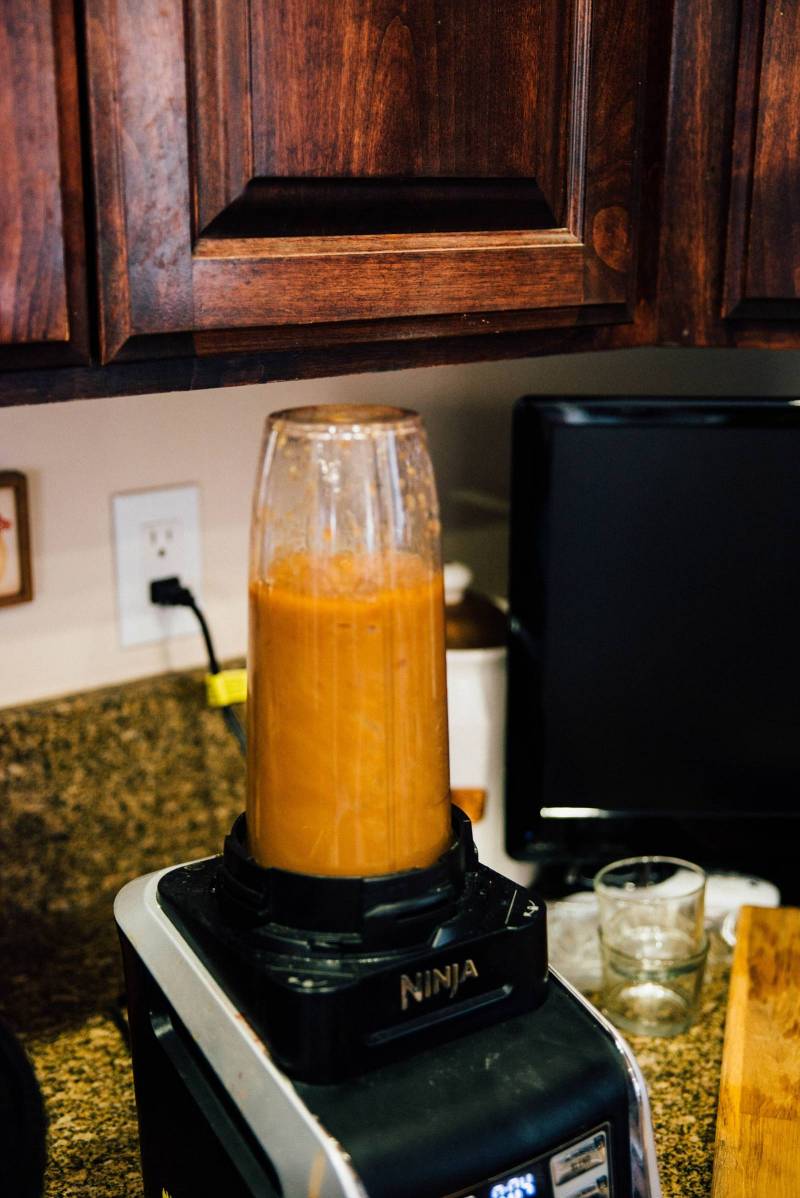 Once you have your apple mixture pureed with no chunks left, it's time to fill your jars of apple butter! This is where you can get creative with personalizing them. Whether it's a mason jar or a vintage blue glass baby jar- the possibilities are endless! You can tie on a personalized note with twine or ribbon and have a cute saying like "Spread the Love" or "Jam packed with Love" "Made with Love" etc. Even add some fabric under the lid for a pop of color. These favors would be adorable near each place setting (beware guests might dig in- ha!) or at their own favor table with some cute signs and crates for stacking.
When it comes to storage, store the jars covered in the refrigerator for up to two weeks or even freeze if needed. That's right my DIY queens and kings, you can make this in advance for less stress the week before the wedding! No one has time for that!
Can't wait to see what you come up with, be sure to tag @zestitup and we will share your zesty creations!!
XO
Sam
(& Chanda)