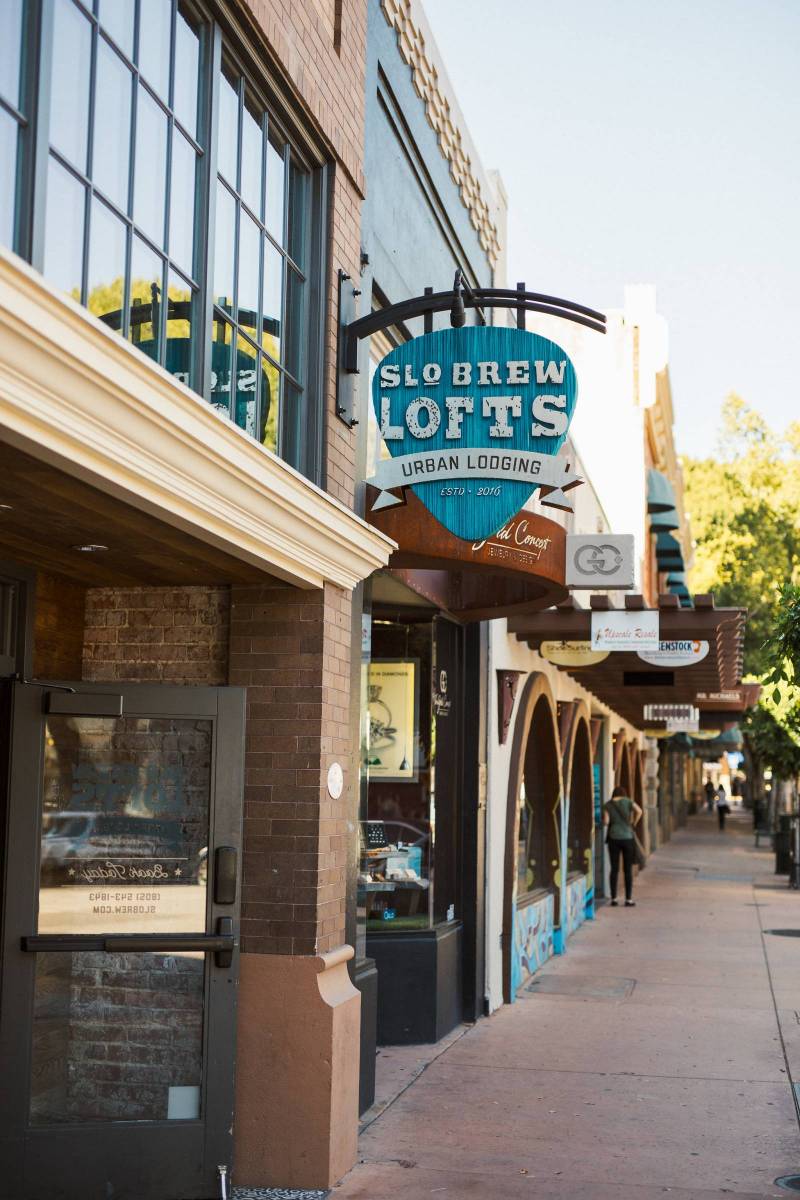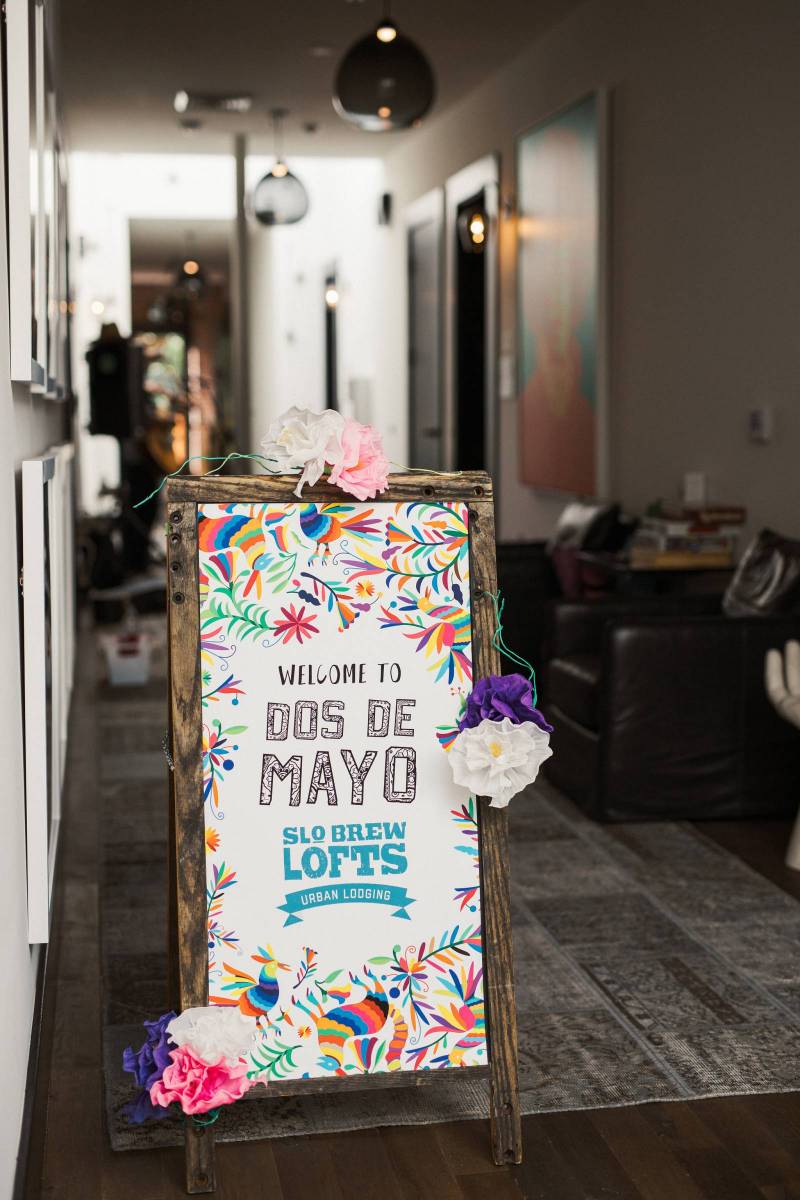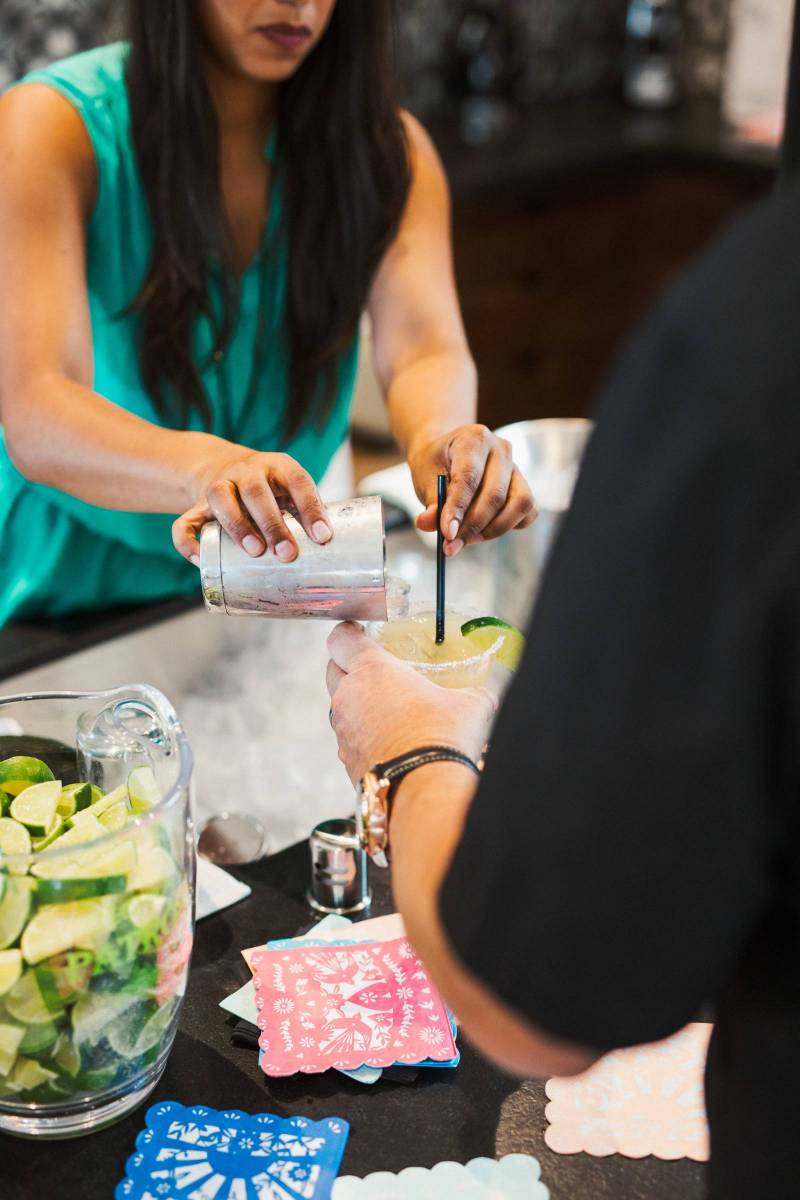 Amber Karson, from Karson Butler Events, completely transformed the urban feel of the SLO Brew Lofts with her colorful, festive, and Mexican-inspired design. Amber never fails to create a one of a kind feel to her design that always leaves guests in awe.
This private patio, only accesible to guests of the lofts, offers views of the nearby creek and the San Luis Obispo Mission. Party-goers enjoyed the warm spring night and watched the sun set over San Luis Obispo on the rooftop deck while enjoying fresh drinks, ceviche, and plates full of chips and guacamole.
"We used the Otome patterns on the Macaroons and the classic Cinco de Mayo colors to tie everything together."
-Casey, Paper Cake Events
Wedding artists used festive props to take photos in The Spark Booth with their collegues and friends! The photos were printed in seconds and made for a fun party favor. Thank you Mason and Megan for bringing along this awesome addition to the event!
Photographer, filmmaker, and founder of The Wedding Standard, Cameron Ingalls, developed a one-word theme for the Dos De Mayo celebration: Recreate. While speaking, Cameron encouraged fellow wedding artists to schedule down time.
"Taking time away from what you love and do helps you to remember you aren't just what you do. You find yourself and your reason for working so hard in the enjoyment of life's little things.It will help you come back stronger, more inspired and refreshed. The work you'll do will be exponentially more effective and your family will appreciate it too!"
-Cameron Ingalls