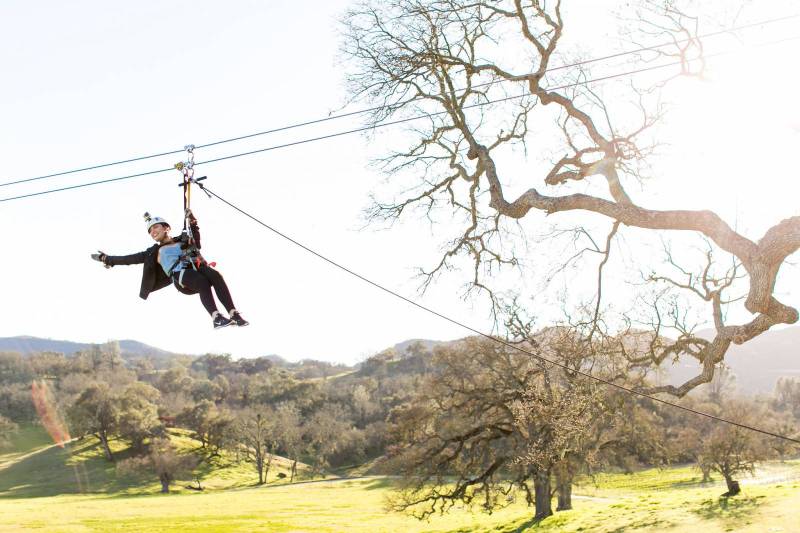 When planning a wine country destination wedding don't forget to take your bridal party out for a little pre-party adventure over the vineyard! Fly for over half a mile atop Santa Margarita Ranch's rolling vineyards and see this breathtaking natural landmark in a unique way. This ziplining adventure makes for the perfect wedding weekend adventure. Not to mention, it can be followed by a delicious wine-tasting next door at the Ancient Peaks Winery and offers incredible views of the beautiful Oyster Ridge wedding venue.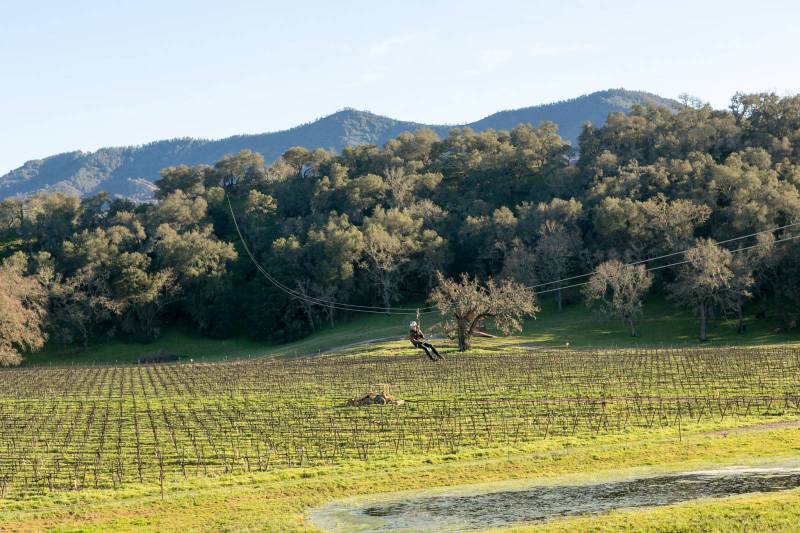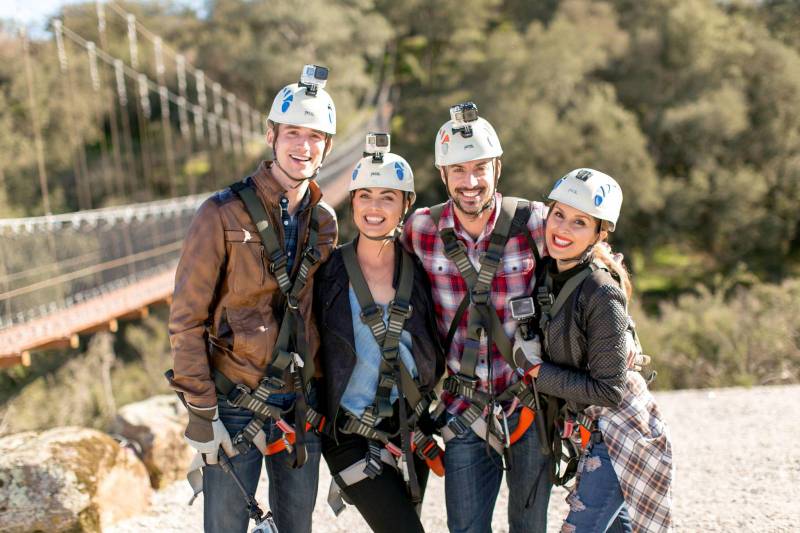 The Santa Margarita Ranch was voted the Best Place to Stay in San Luis Obispo on Yelp and truly exceeds all expectations. The staff at Margarita Adventures are friendly, outgoing, and make the experience unforgettable. The tour includes six ziplines for the ultimate adrenaline rush!
The tour begins with a ride across the ranch and through the Margarita Vineyards that back up all the way to the Santa Lucia mountains. Thousands of years ago the ranch was once underwater which where the oyster fossils come from, hence the name Oyster Ridge, making for a unique type of grape growth. This unique grape growth is grown in five of the 13 different soil types in California.
End your day with a visit to the Ancient Peak Winery right across the street from Margarita Adventures and sample the new, current releases. There's nothing quite like a delicious glass of wine after a long day of flying!
Located between San Luis Obispo and Paso Robles, Margarita Adventures, Oyster Ridge, and Ancient Peaks Winery make the perfect combo for an adventurous and unique Santa Margarita wedding weekend!