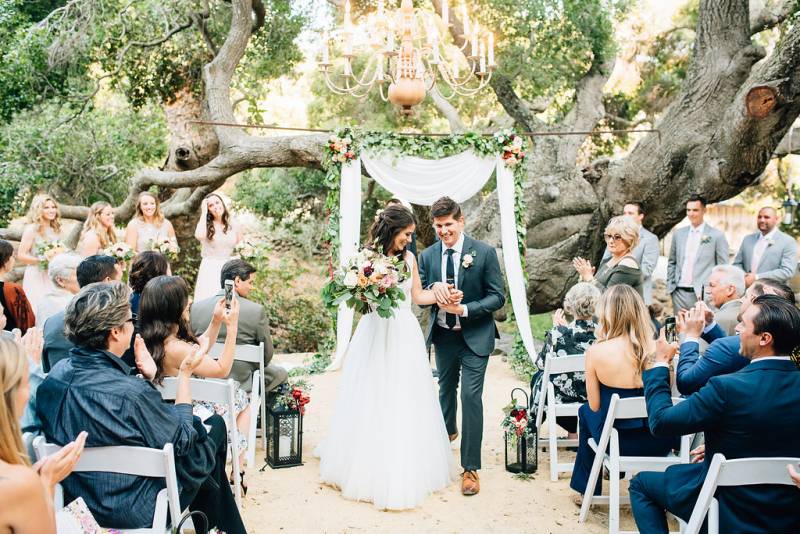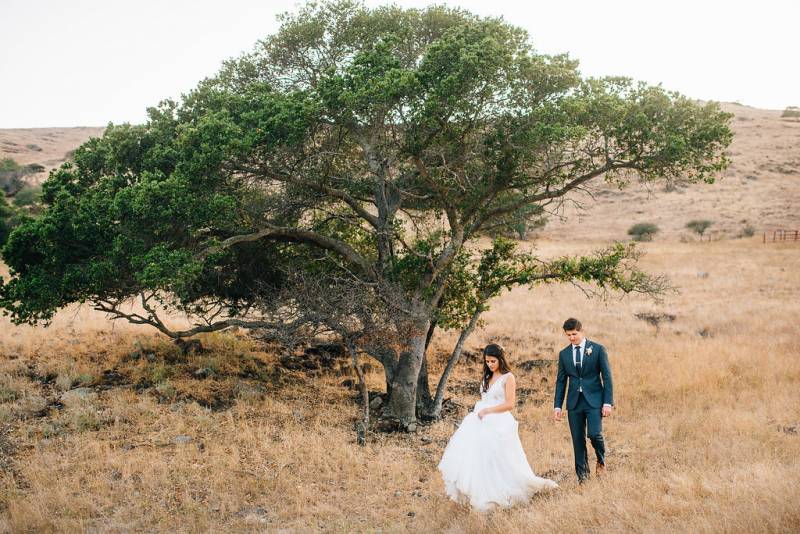 The sweet couple, Erin and Peter, from San Francisco, California, had a beautiful vision for their wedding to reflect their amazing love. With thoughtfully planned details from the bride and the perfect execution by Central Coast event planner and designer Maria Irwin of WŁnderland & Co., they were able to bring their vision to life for this charming wedding.
Lori Boe Floral Design created beautiful floral arrangements full of natural eucalyptus greens, blush roses, and other simple fillers to match the dreamy essence of the wedding style.
A magical first look at the Apple Farm in San luis Obispo was the perfect spot for this intimate moment between the bride and groom.
From sweet string music for walking down the aisle to full swing band for on the dance floor, Lucky Devils Band provided great live music and entertainment for both occasions.
Situated in a secluded part of San Luis Obispo, La Cuesta Ranch exudes rustic and charming vibes from its beautiful barn in an intimate outdoor setting and is the perfect place for a dreamy ranch wedding.
Each photograph captured by Kelsey Kay reflected the pure emotion and love on this special day.
The night ended with a sparkler send off for the bride and groom!
Watch the video by Patrick Ang, wedding videographer, below!