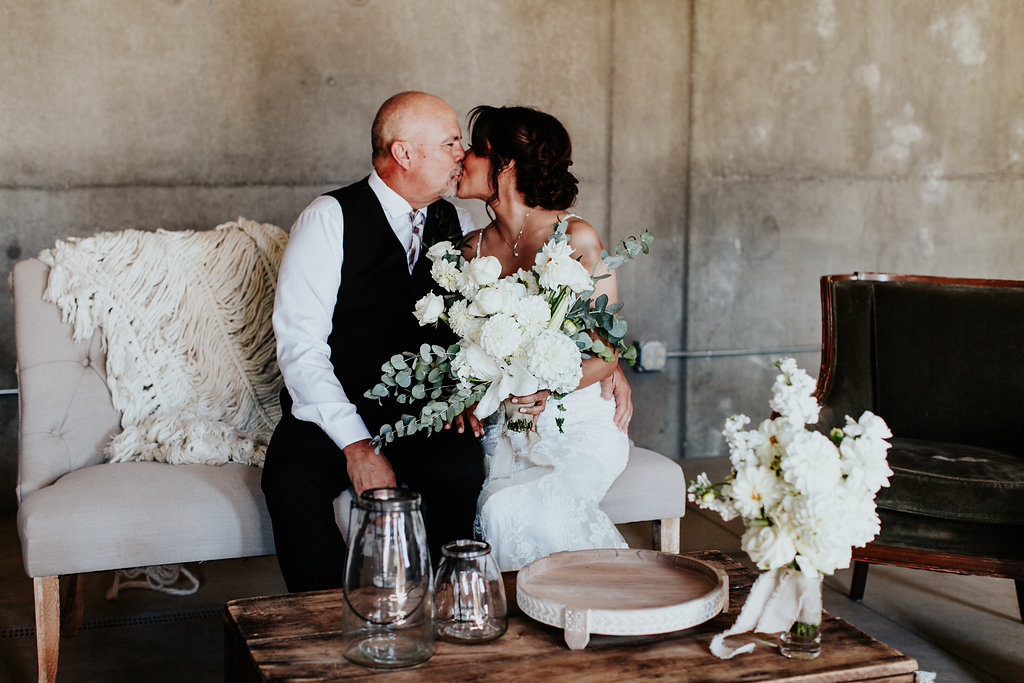 From the effortlessly chic invitations, to the stunning bouquet, this Paso Robles wedding was a rustic-inspired masterpiece! Terra Mia was the perfect venue for Raymond + Isabel's intimate day. Vino Fiore Events designed for the couple their hearts desire, a day for not only themselves but for their guests as well. It's safe to say the day was perfectly curated and captured by Alexandra Wallace.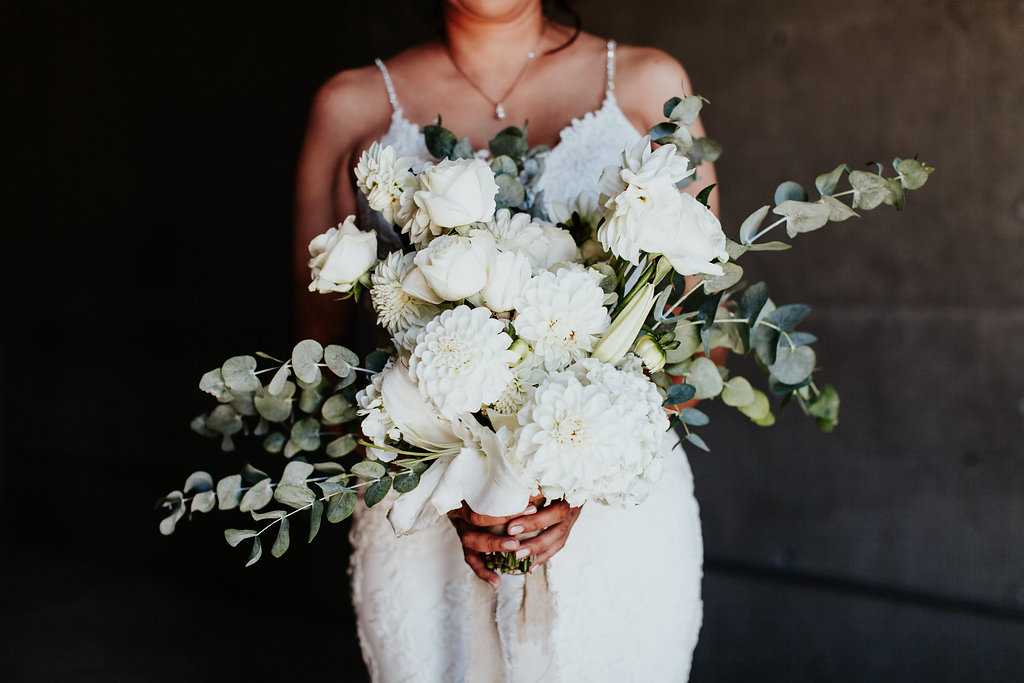 Can you describe the couple's vision for this wedding?
They wanted a very simple wine country wedding. A place for their close friends to celebrate and enjoy themselves.
As one who contributed to the design what was your inspiration?
The fact that they wanted something simple, we decided to put a modern, yet minimalist twist on the classic "rustic wedding"
How did you utilize your skills and experience to make your bride's vision come to life?
Honeslty, not a ton. I was there the whole time to help them through the planning process. They were super open to suggestions, but knew they didn't want anything stuffy or extravagant. Simple and Relaxed was the main goal.
Describe 1 or 2 details about your wedding that you were the most excited about.
Isabel's lovely bouquet, I personally love muted colors and fun textures. So whenever I can design primarily with a white floral content - that gets me excited!
Tell us about 1 or 2 memorable moments from your wedding day that stick out to you.
After Speeches they gathered all their loved ones and took ahold of eachother's hands and played one of their favorite songs. It was a very touching moment for the couple and the guests. It was sweet. Lots of love.
How did this wedding differ from other weddings you have been a part of?
It was small and intimate. Not overdone in any way, and the main focus was simplicty and enjoing your loved ones.
Tell us which wedding artists knocked your wedding shoes off and why!
The Venue- We love Terra Mia. They are always so kind and accommodating to their brides & grooms. They formed a great bond with this particular couple.
How did the wedding design express the couple's personality or love story?
A lot of their friends have never been to wine country. So we wanted to make sure their design was rustic and minimalist, yet elegant.