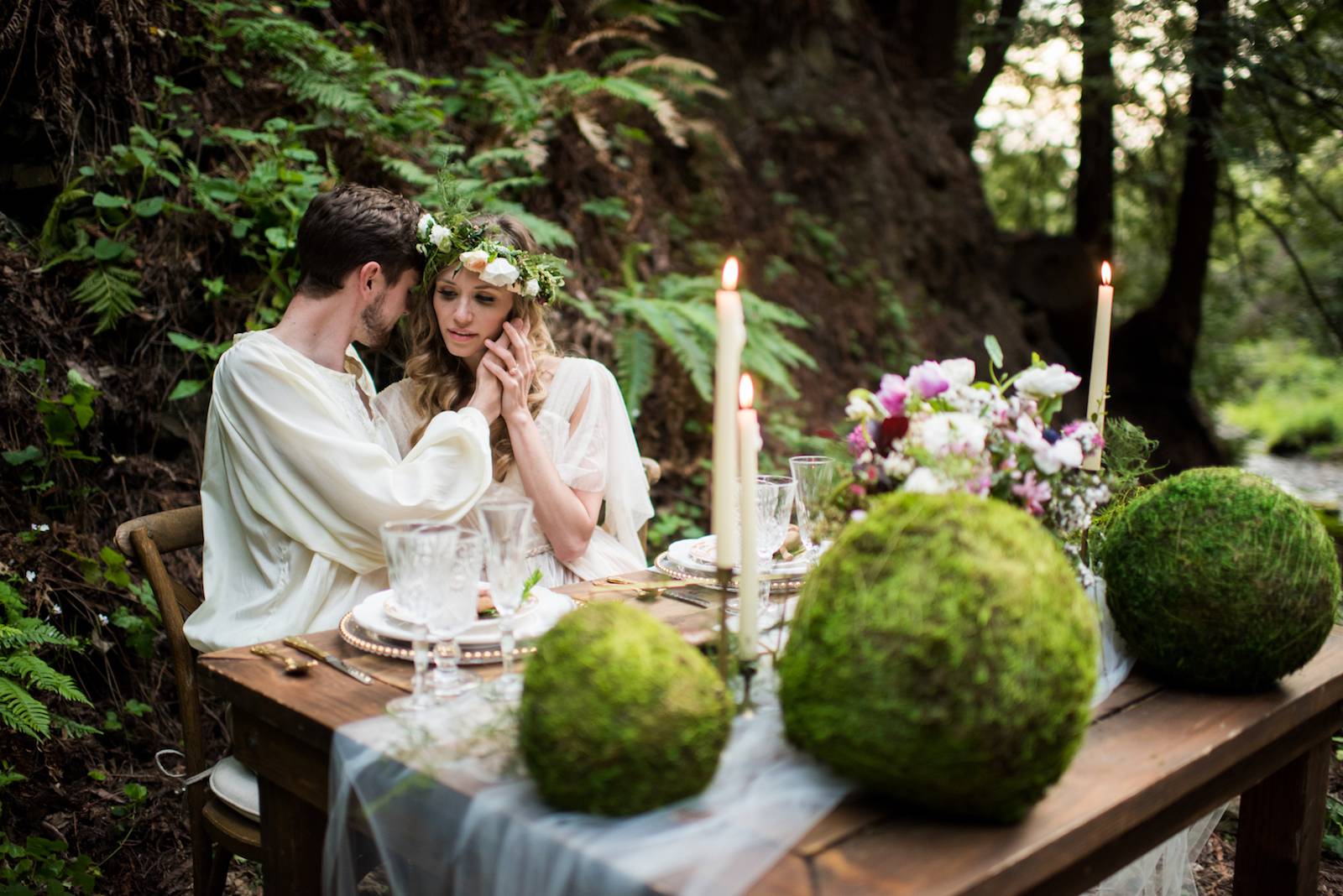 The natural landscape of Big Sur shaped the direction of this magical shoot. Meshing some local jewelry by Baxter Moerman in San Luis Obispo, to a custom gown by Hannah Littier, it all became a dream. Janet from Sandcastle Celebrations crafted the day, combining romance, play, and timeless details. Make sure to scroll all the way through the blog to see Yvonne Goll's collection of photos.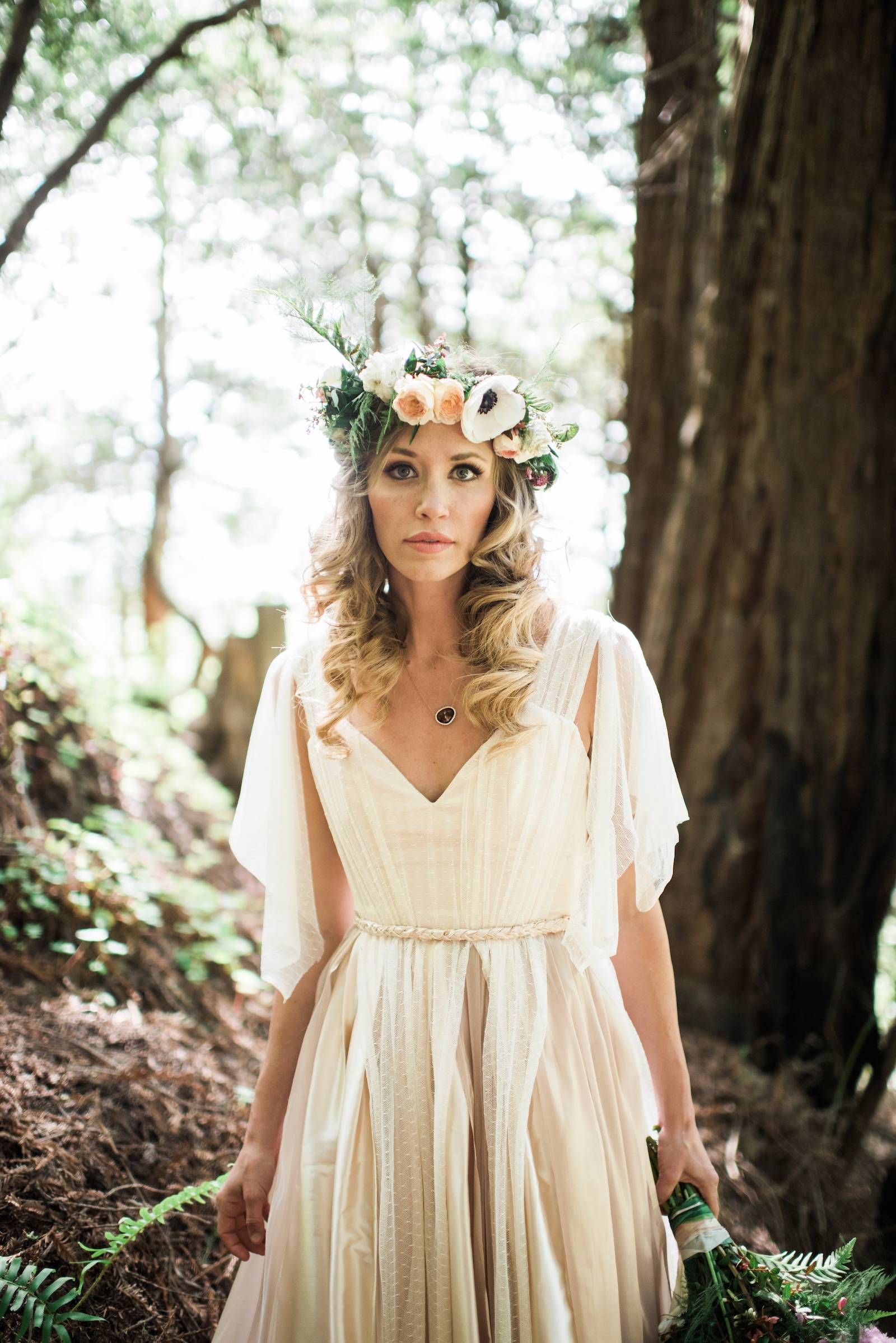 VISION
A whimsical vision of a forest wedding. Playing with ideas of fairy tales and forest creatures celebrating a wedding in the woods.
Planning Inspiration
Inspired by the forest and the magical creatures that inhabit that magical land.
The Details
The custom bridal gown perfectly designed for a forest nymph.