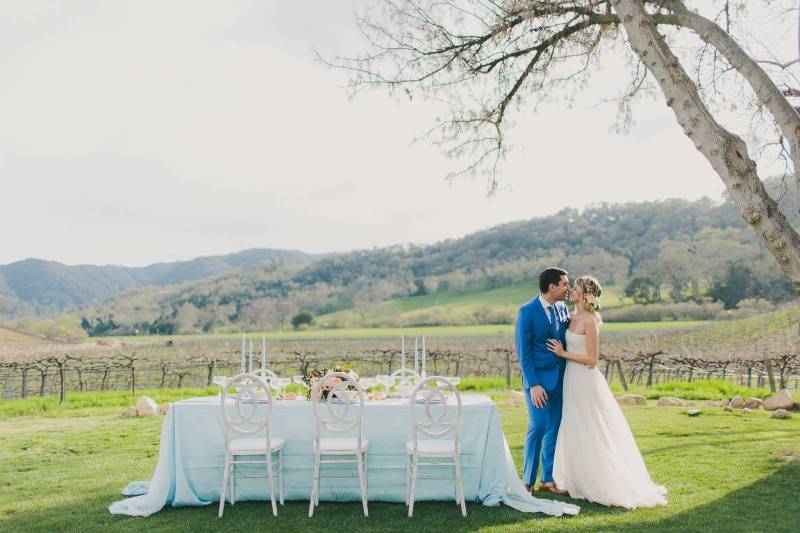 This Hammersky Vineyards Citrus inspiration shoot is a breath of refreshing spring air. The Central Coast is filled with an abundance of farms, produce, ranches, and wineries and it is so fun to see what can come from mixing various elements our fertile land has to offer. Lovelyfest Event Design demonstrate how color palette, design and rentals can all be shaped by one word. What results is the creative culmination of talented San Luis Obispo Wedding Vendors spinning ideas and creating an inspired space for a couple to celebrate their love for one another. Photographer Lindsey Gomes danced around the scene snapping beautiful moments and details of the byproduct of a simple one word inspiration. We interviewed the sister design duo from Lovelyfest Events to hear more about how they crafted this beautiful inspired shoot.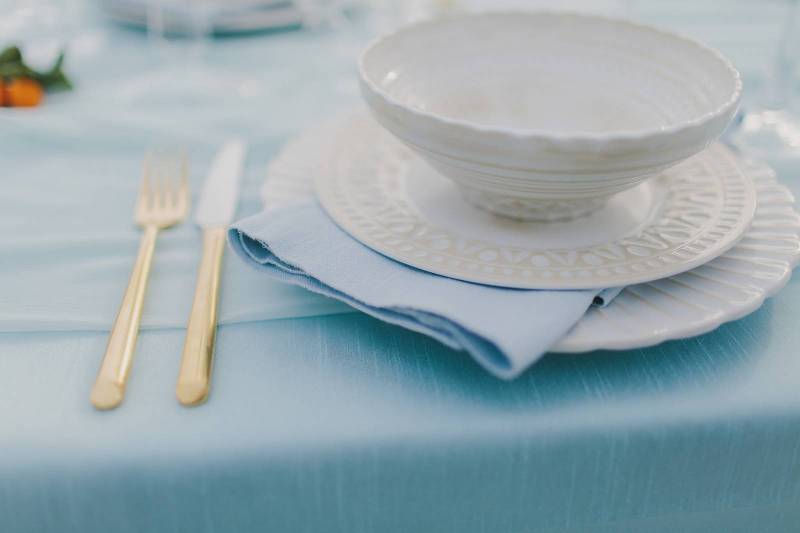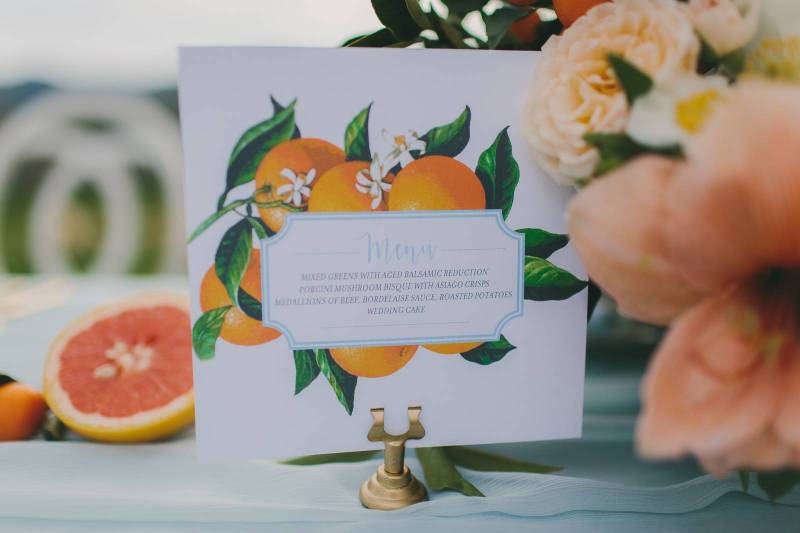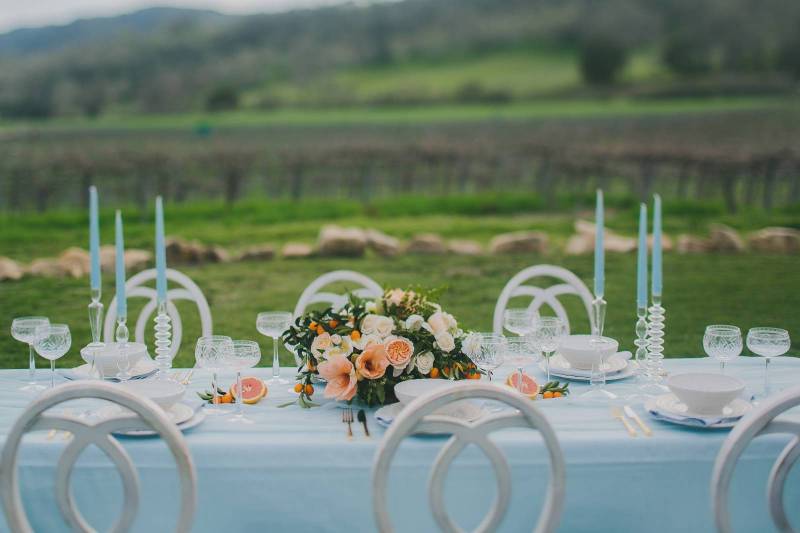 PLANNING INSPIRATION
"Our inspiration for this shoot really started with citrus. We had been wanting to use citrus in a wedding for quite some time, but it never quite fit in with our designs. So, a styled shoot was our avenue to showcase what we could do with it! We love the fresh look of citrus and that it brings a different texture to the table than flowers and place settings. To soften the brightness of the orange hues, we chose linens in a complimentary color of blue. This became our main color palette that we built upon and our whole design really came together."
THE VISION
"We wanted this shoot to have an airy, romantic look and feel using bright, fresh colors and textures of Springtime."
THE DETAILS
"We absolutely loved the florals Eden Floral arranged for this shoot. She really nailed it on the color and texture of the flowers. The tiny little kumquats she mixed into the flowers really elevated the entire centerpiece. It was so unique yet classic and beautiful! Another detail we loved creating was the cake backdrop. That we made out of silk flowers. We painstakingly attached each and every little leaf and flower on the board so that it would frame Christine Bonnett's cake perfectly. We think it turned out so beautiful and now we always want to make backdrops for our couple's cakes!"
As you plan your San Luis Obispo Wedding try not to get too far ahead of yourself in all the details. Find one word to start with and begin gathering your team of Artists. Then simply stand back and allow them the freedom to create a space as refreshing as this one!