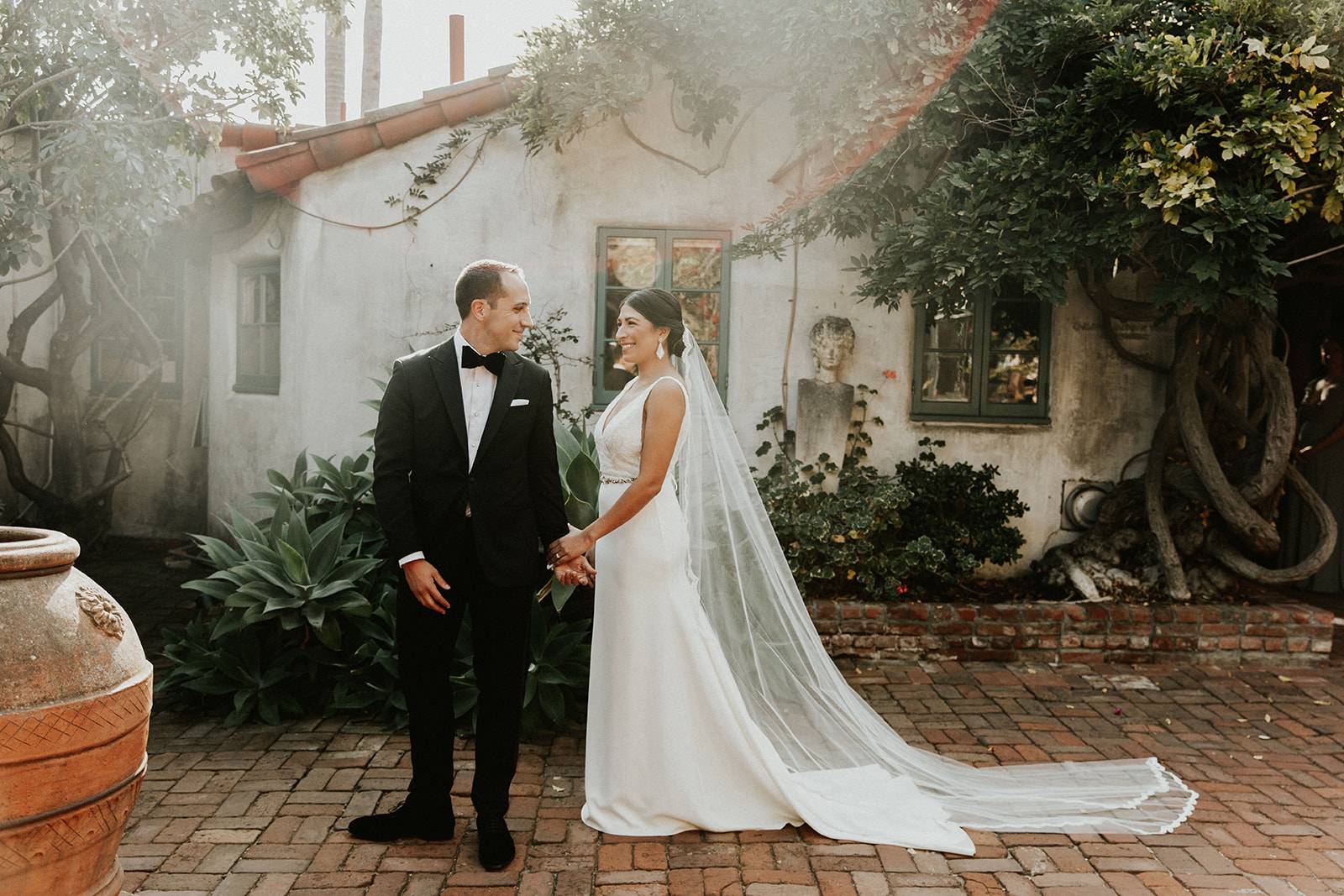 We've got a fun one today that's full of historical Santa Barbara charm. Modern and clean lines added to the airy design of the day, while traditional Jewish elements were represented throughout the celebration. Burlap & Rose nailed the style, and let's just talk about how stunning her florals turned out. Cheers to this incredible wedding, and a happy anniversary to this couple on their one year wedding anniversary. Keep scrolling to see all that Christine Flower captured.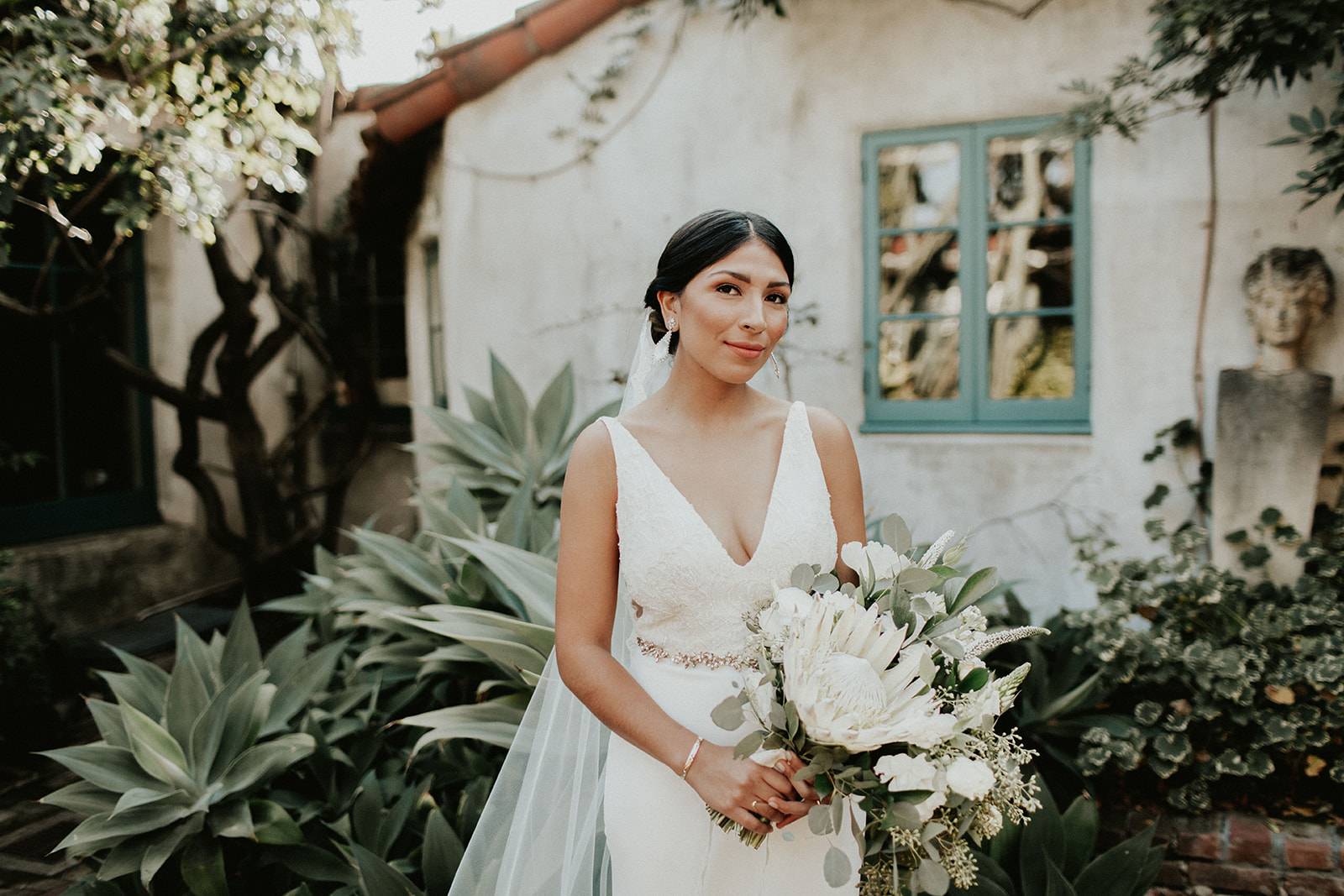 VISION
Dreamy + Romantic, highlighting the charms of historic Santa Barbara.

As their wedding planner + florist, I worked with the couple to achieve their light + airy design vision. Think sparse, modern Save the Dates with an agave against the sky. Modern, clean lines!

We collaborate closely with all the couples we work with, and it always helps when we truly hit it off and share similar interests, like great food, which led us to Lorraine Lim Catering, and a deep love of music and dance, which led us to DART Collective as their DJ!
The Details
The Mariachi Band, which was a surprise for guests, and the stunning florals + tables-cape design, with custom tiles at each place setting for guests to take home
Memorable Moments
The ceremony, with its mix of traditional Jewish elements + modern feel. And the amazing dance party! The custom bus by Jump On The Bus was SO fun for everyone!
How did this wedding differ from other weddings you have been a part of?
Bianca + Joel centered their wedding around an experience that would bring their friends + family together in a meaningful way. While the style + design mattered (and were SO on point) it was truly the overall experience they focused on and that mattered SO MUCH! When there was a last minute issue with the onsite bathrooms and we had to bring in porta potties, the couples didn't flinch and honestly no guests cared!
How did the wedding design express the couple's personality or love story?
Joel and Bianca centered their wedding vision around a love of the outdoors and a fun party vibe! J+B are two extraverts who love spontaneous adventure, birding, and having a good time. They met 7-1/2 years ago in Santa Barbara and couldn't wait to get their people together to celebrate their love.