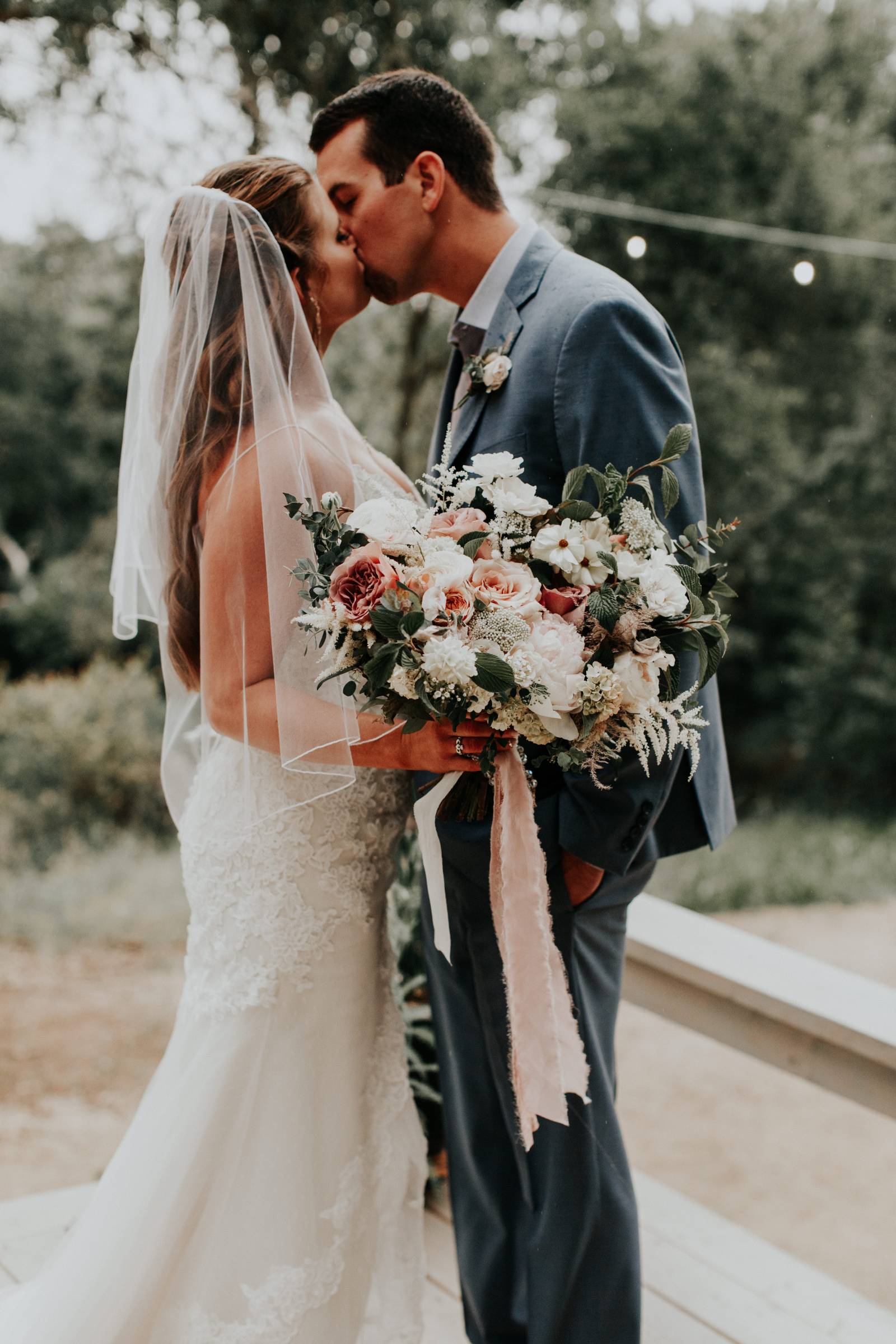 Kicking our Mondays off with this rainy day, wedding set in the country side of Atascadero at The Barn at Old Morro. The barn's structure and design is quite idyllic and offers a wonderful canvas for whatever approach you want to take for event. This bride went with a more rustic vibe, incorporating a ton of April Flower's design into the mix. We loved the intimacy of the day, and how San Luis Obispo wedding photographer Alexandra Wallace captured this couple's love. Enjoy!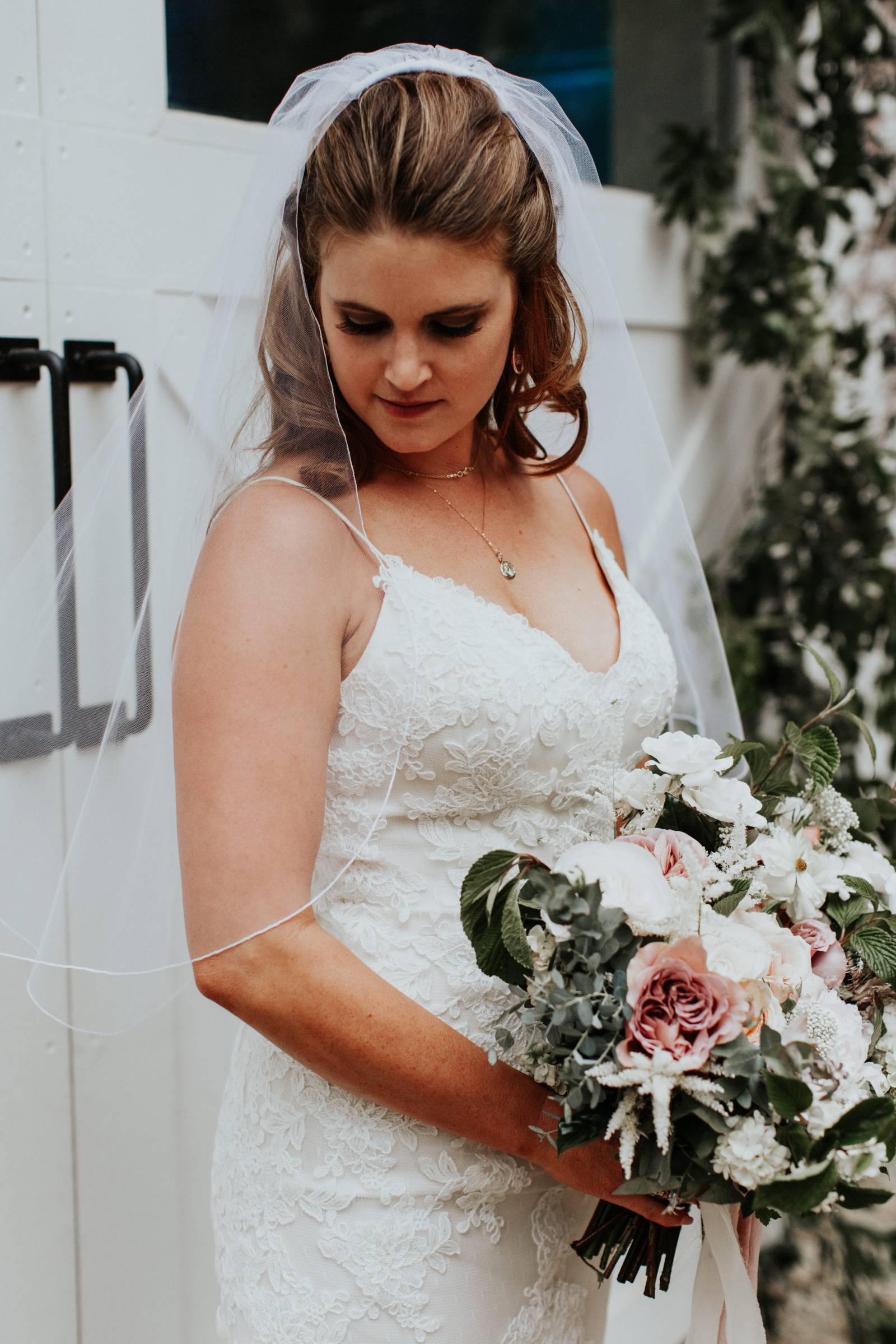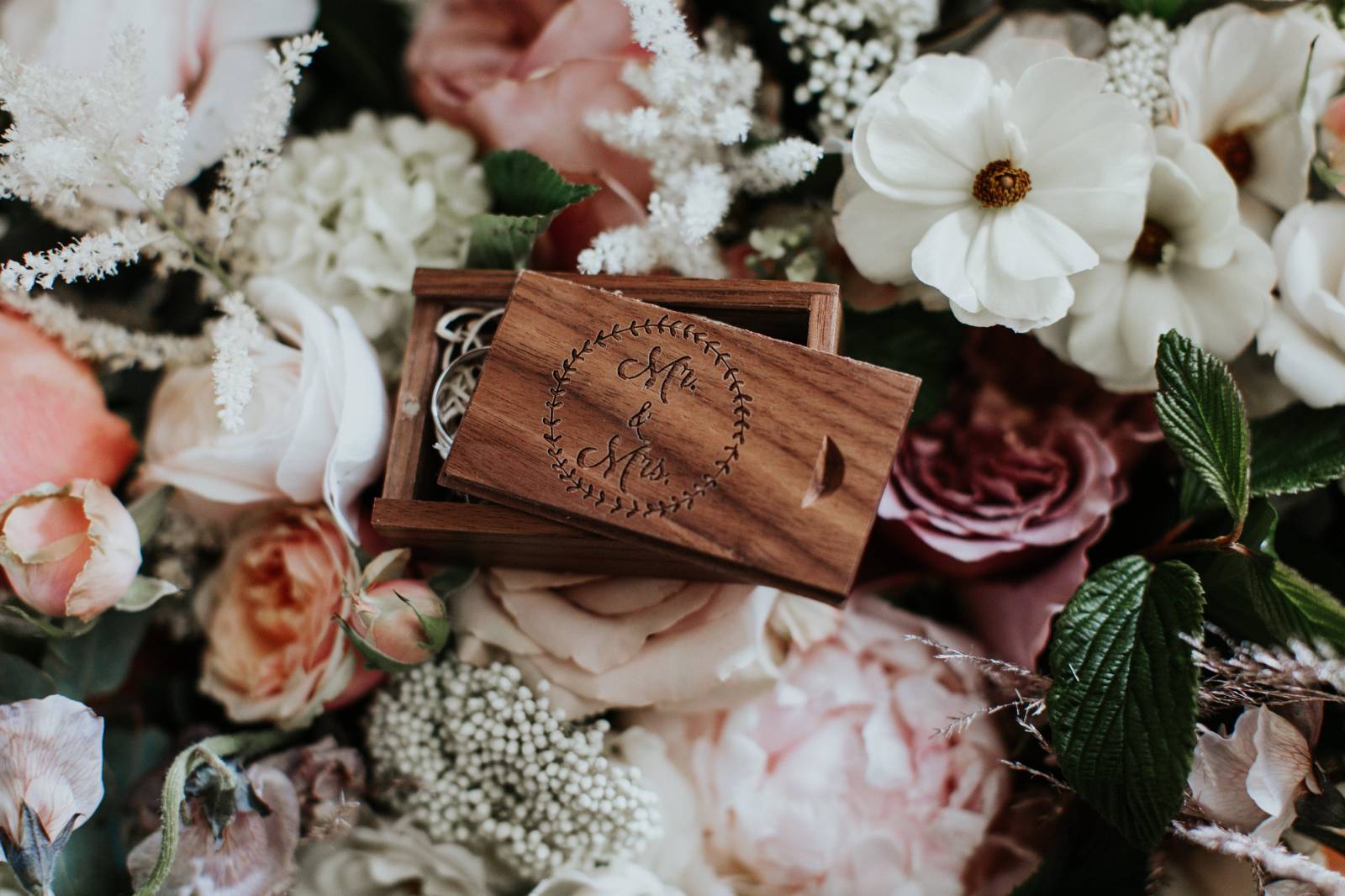 We adore the detail of ribbon draped from this bride's bouquet.
Country side shots of the bride and groom with a moody backdrop, we say the rain worked for them on this day.