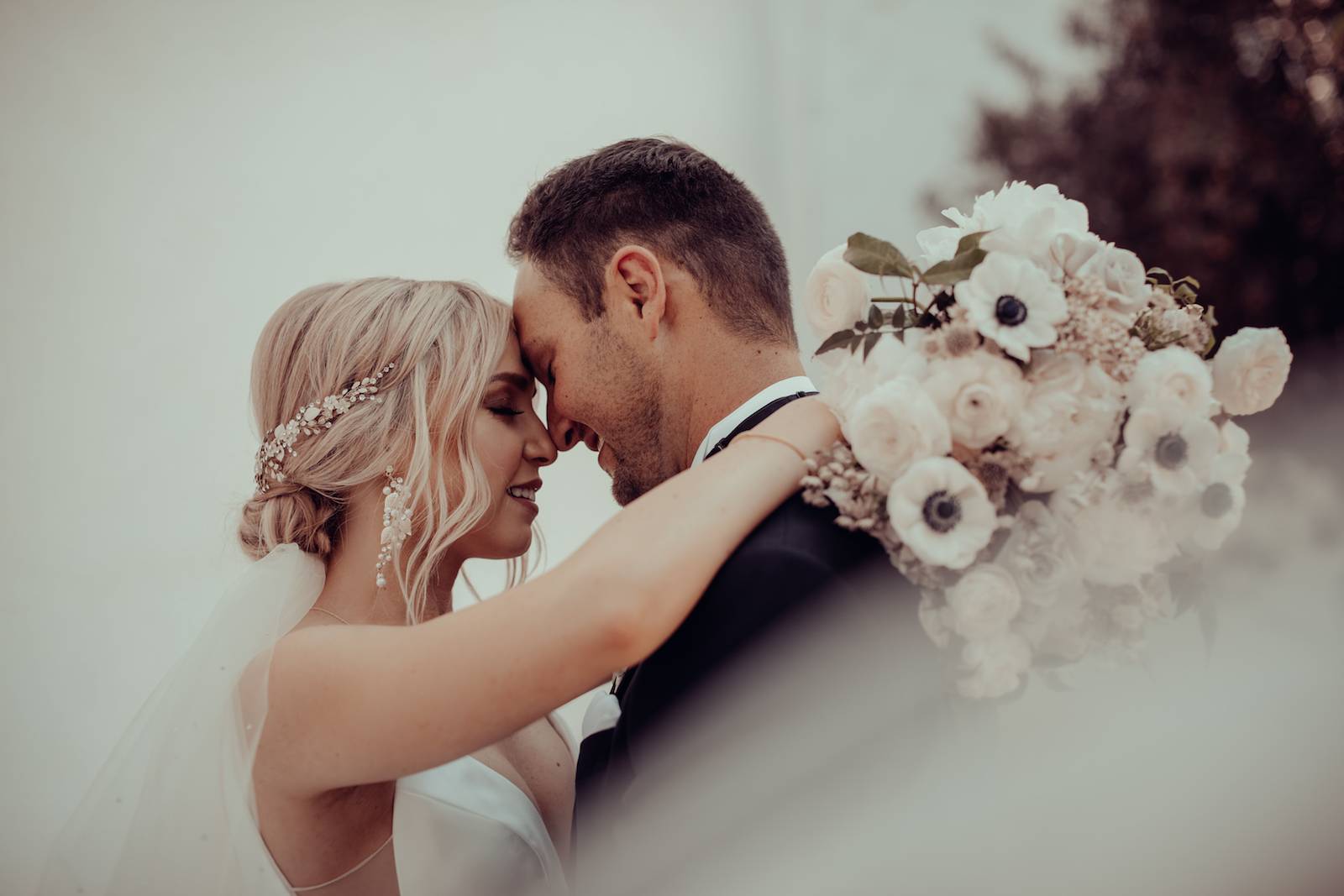 Cass Vineyard & Winery was the perfect location for this couple to celebrate their love. With flowers like peonies, garden roses, anemones, and ranunculus it was the perfect touch to pull this whole earthy winery wedding together! Flowers by Kim truly nailed it with multiple floral installations, and stunning center pieces, while Taryn Dudley captured the day in her uniquely artistic way. Scroll on to see how it all came together.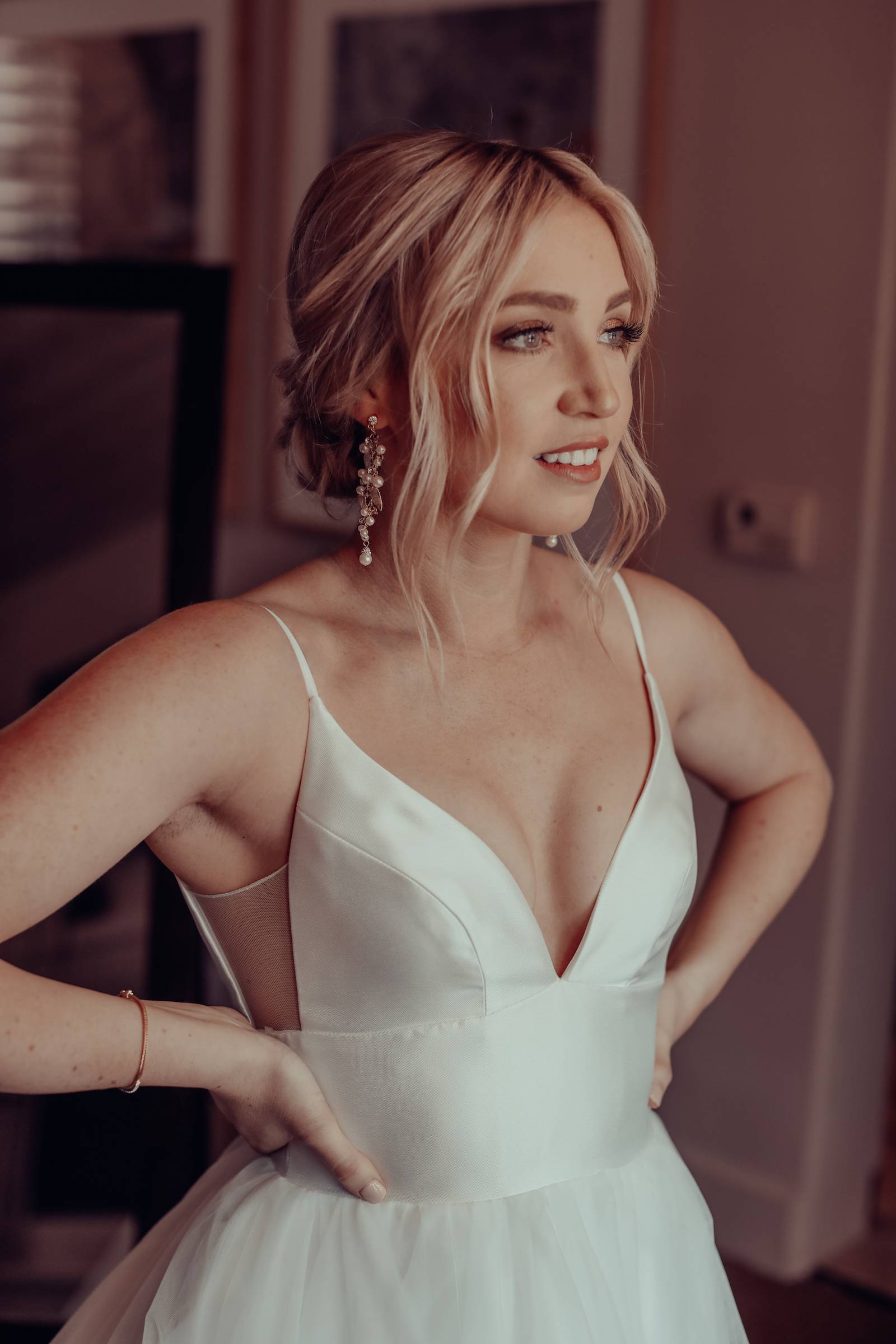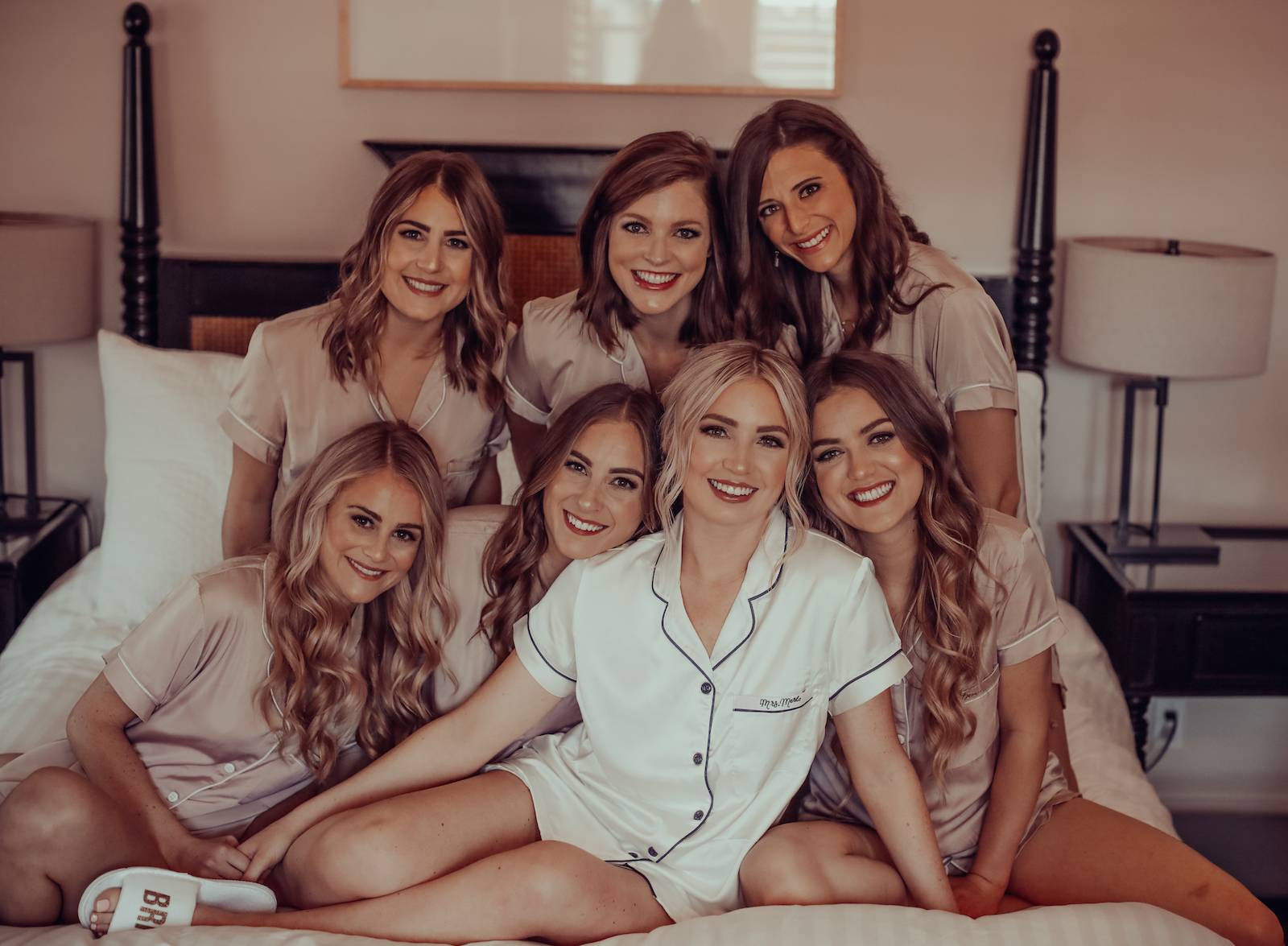 Girl meets boy!
We started dating the summer before my (Marina's) senior year of college, and have now been together for just over 5 years. On our first date, I (Marina) had the worst cold, but I didn't want to cancel and make him think that I wasn't interested. We walked to dinner from my apartment and had a great time! We walked home, said goodnight, and Taylor left. About two minutes later, there was a knock on my door, and I had thought that Taylor was coming back for something. But, I found two of my best friends at the door laughing! They had apparently spied on our first date! They sat and ate at the restaurant on the lofted floor so they had a bird's eye view of our entire date! We have now been together for 5 years, have a fur baby, Ivy the cat, and purchased our now second home in Los Olivos, CA. Taylor proposed a few days before Christmas. I'm a Harry Potter fan (total nerd) and Taylor had wrapped a Harry Potter book as a gift. I opened the gift and thanked him for the book. He told me to open the book and he had glued all of the pages together, carved out a square in the pages to make a box, and had tied the ring inside. It was so special being just the two of us in our own home.
Wedding Planning Inspiration
We loved the idea of a June wedding and knew that we wanted to be married in a catholic church and at my family's winery. Both locations and the season really drove the theme and feel for the wedding. Our inspiration was to fill these venues with flowers like peonies, garden roses, anemones, and ranunculus. Having the reception set in the vineyard, we wanted guests to feel like they were walking into a garden surrounded by the green vines. We had a very traditional ceremony and wanted our reception to be classic and traditional as well.
Color Palette
Both of our venues had their own flavor, if you will. The mission in San Miguel, is very ornate and we didn't want to overwhelm the already detailed venue. Our reception venue was darker in color with wine barrels lining the walls. With all that going on, we decided to mainly stick with white for the primary color, with pops of lilac and other various shades of purple.
The Details
We were both very excited about the flowers. We had two floral installations surrounding the head table. One on the head table cascading down to the ground and the other hanging above the table. Our head table in general was very important to us as we wanted all of our friends to join us. We had 27 people sitting at the head table. All 15 members of the bridal party and their dates. It was so special to sit up in front of our guests very closely surrounded by our best friends. The second detail we were most excited about were our cakes! We flew our cake baker out to CA from GA. She is a close family friend and wine club member. She made us three different cakes and flavors and used our gorgeous flowers to decorate them! It was so special!
Memorable Moments
Our first memorable moment was alone time between the ceremony and reception. The mission was about 20 minutes away from the winery so we had a bit of a car ride to get there. Our bus that we rented for the bridal party wasn't quite big enough to fit everyone on it, so we used the Cass Cab (an old Chrysler limo that the winery fixed up) to take just the two of us. That alone time to let everything sink in and prepare for the night was the best 20 minutes of the day!
Raddest Wedding Vendors
Of course I have to highlight our florist, Flowers by Kim. Kim and her team transformed the mostly bare reception venue into a whimsical garden with flowers and draping. We couldn't have asked for more! Our cake baker, Kathryn Steed from Lush Cakery in Marietta Georgia knocked it out of the part with three amazing cakes! I also want to call out Chef Michael from Cass Winery. Our menu was custom tailored to us and delicious! People still talk about the food to this day. And we can't forget our awesome band, Ricky Montijo. Him and his band played the perfect mix of music to dance all night long too!
Advice for Newbie Brides
Find some time alone! It's so important to find moments to connect all day and night! Also, when it's down to one or two days before the wedding, just enjoy it! I put everything into the hands of my day-of coordinator (which is a MUST) so that we could just focus on enjoying those last few days leading up to the big day with friends and family!