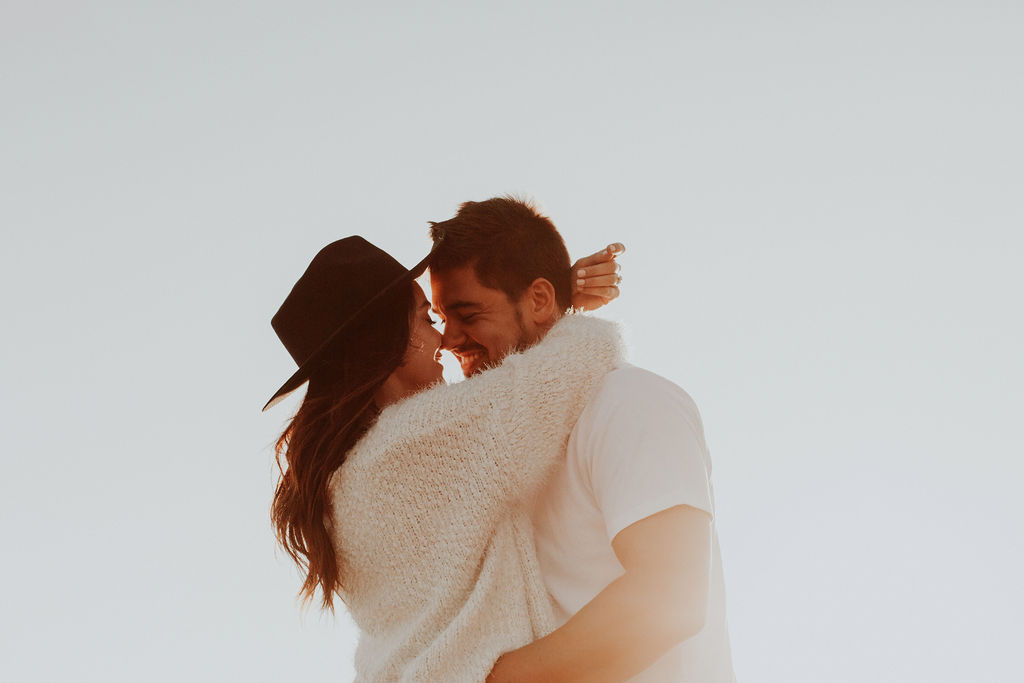 Open Fields and the sea were the perfect backdrop for this stunning engagement shoot. Magical, simplistic, and organic sums it up for us. Alexandra Wallace nailed each shot, allowing us a peak into this couples love story. Read on to hear more from the bride to be.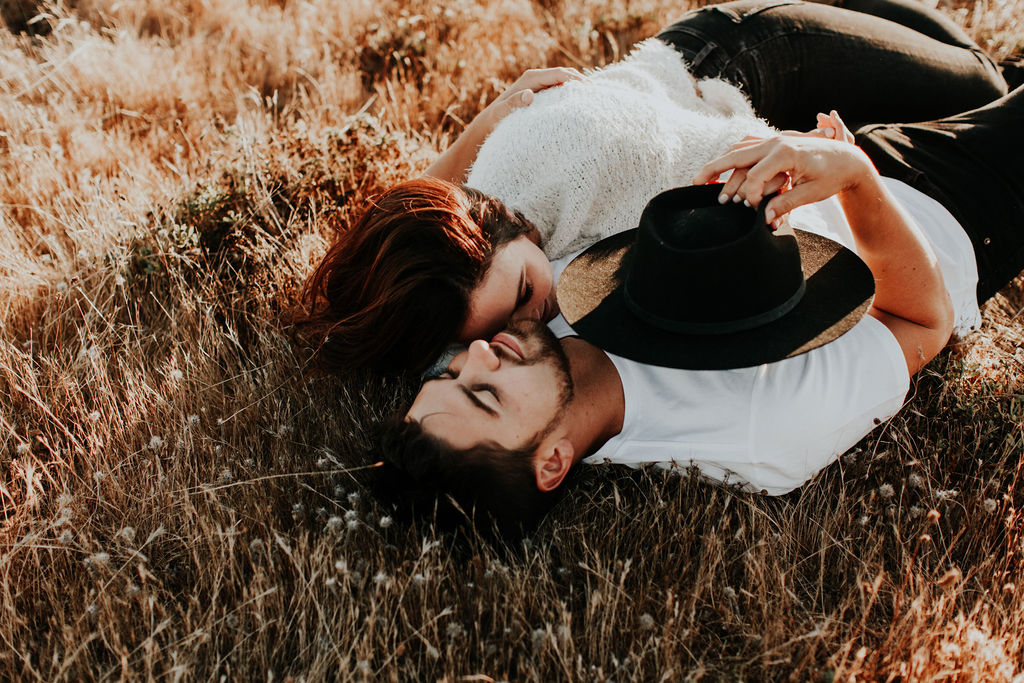 When and how did you two meet?
We met at a work conference in San Antonio. We are both in insurance and he was working in London and I was in LA. We have mutual friends in the industry and he ended up at a dinner that I host every year. After dinner we went to a karaoke bar and we sang "Part of Your World" from the Little Mermaid together. It was love at first Disney song.
How did he pop the question?
I was visiting him in London and we planned a trip to Positano, Italy. He proposed on our balcony overlooking the city.
What was your favorite part of the engagement shoot?
My favorite part was that it was Andrew's birthday and he actually had a lot of fun despite the fact that he doesn't love taking photos!