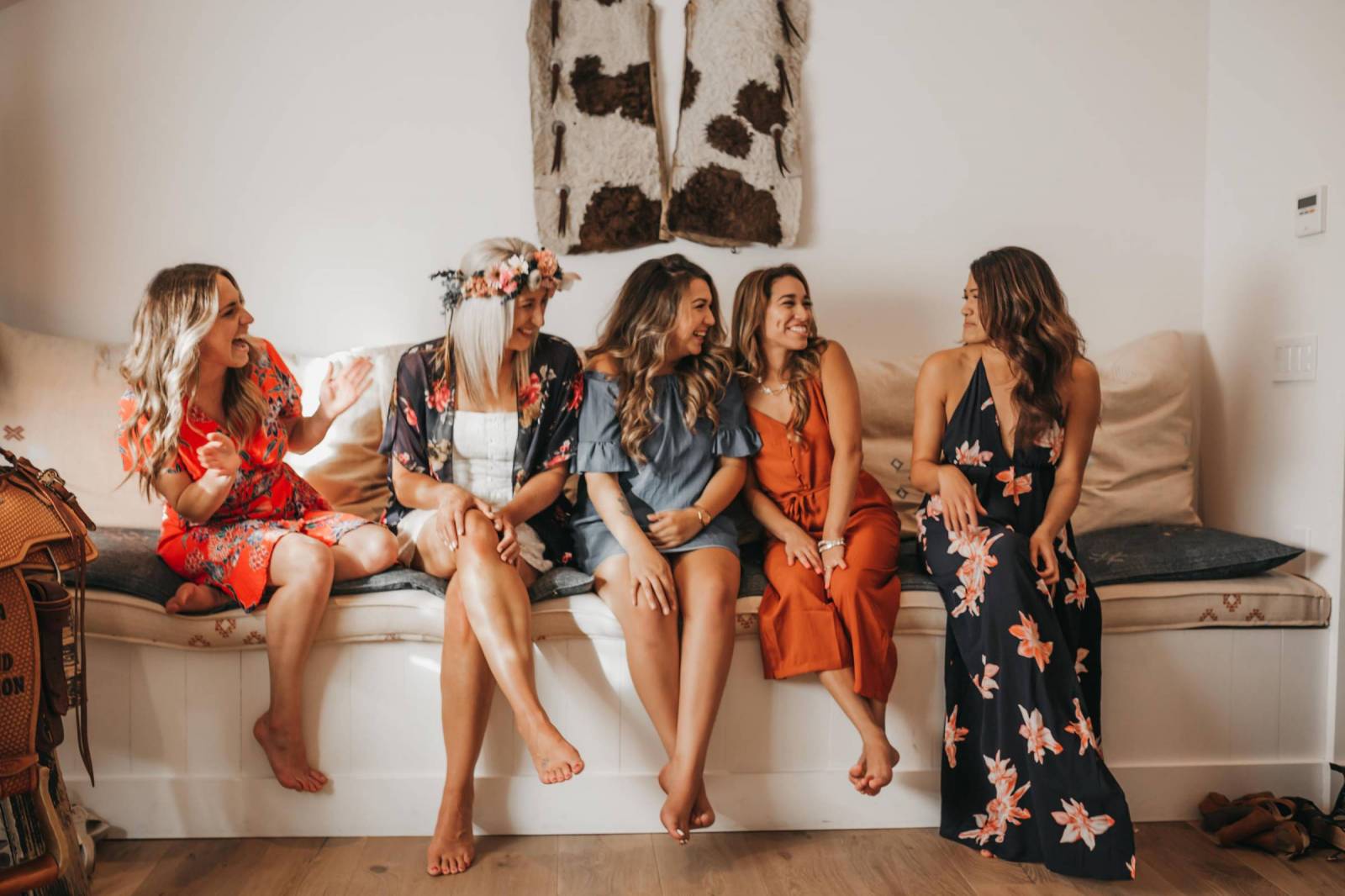 Leslie Knope said it best, "we need to remember what's important in life: friends, waffles, and work," and with that being said, Happy (almost) Galentine's day! It is almost February 13th which means it is time for you and your closest BFF's to get ready to celebrate your friendship. This special day was made trendy by Parks and Recreation character Leslie Knope, whose favorite day of the year consists of breakfast and ladies celebrating ladies.
I don't know about you, but she had me at friends and waffles! In honor of this special day, we have gathered some inspiration for fun ways to throw the BEST Galentine's day party.
1. Choose a Place to Host.
Whether a small gathering outdoors, a virtual event over Zoom, or a celebration from the comfort of your own home, there are plenty of options for where you can host your celebration. Make sure to consider what activities you want to do when picking a location! Feel free to check out other locations such as a local restaurant or even places like San Luis Obispo venue MarFarm.
2. Decorations!
Make sure to decorate the space! Grab some balloons, garlands, or anything that is pink, red, or heart-shaped to add some fun details to your party. Check out your local craft store as well for some fun D.I.Y. decorations -- you can even incorporate this crafting into your celebration!
3. Build your menu.
There are endless options for your Galentine's menu. Go along with Leslie Knope for a brunch styled party, serving up mimosas, waffles, eggs, and other brunch delights! On the other hand you could do charcuterie boards and wine, heart shaped pizza, or a potluck style meal with a creative Galentine's drink such as this Lovebug Cocktail.
4. Queue the Music.
Prepare a playlist of some of your favorite jams to dance and sing to. Blast some BFF anthems such as "Girls Just Wanna Have Fun" by Cyndi Lauper or "Good as Hell" by Lizzo to get the party started. We love this playlist put together by Pop Sugar.
5. Plan Some Activities.
As everything else starts to fall together, you now need to choose what you and your girls will be doing. Keep it simple by putting on a movie and doing face masks or playing card games. You could even set up a mini spa day including mani pedis and aromatherapy. Try throwing it back to your childhood by making homemade Galentine's day gifts for a gift swap. Don't forget to snap a few photos! These BFF's were captured by San Luis Obispo wedding photographer Samantha Josette.
6. Sweet Treats!
It wouldn't be Valentines day without chocolate. Feel free to purchase some treats from the store, or throw together some snacks like chocolate covered strawberries, cookies, or even these brownie truffles.
7. Goodie Bags.
Put together some cute and festive goodie bags to send home with your besties. Fill them with some of their favorite things or even items from your special day, like cookies and face masks!