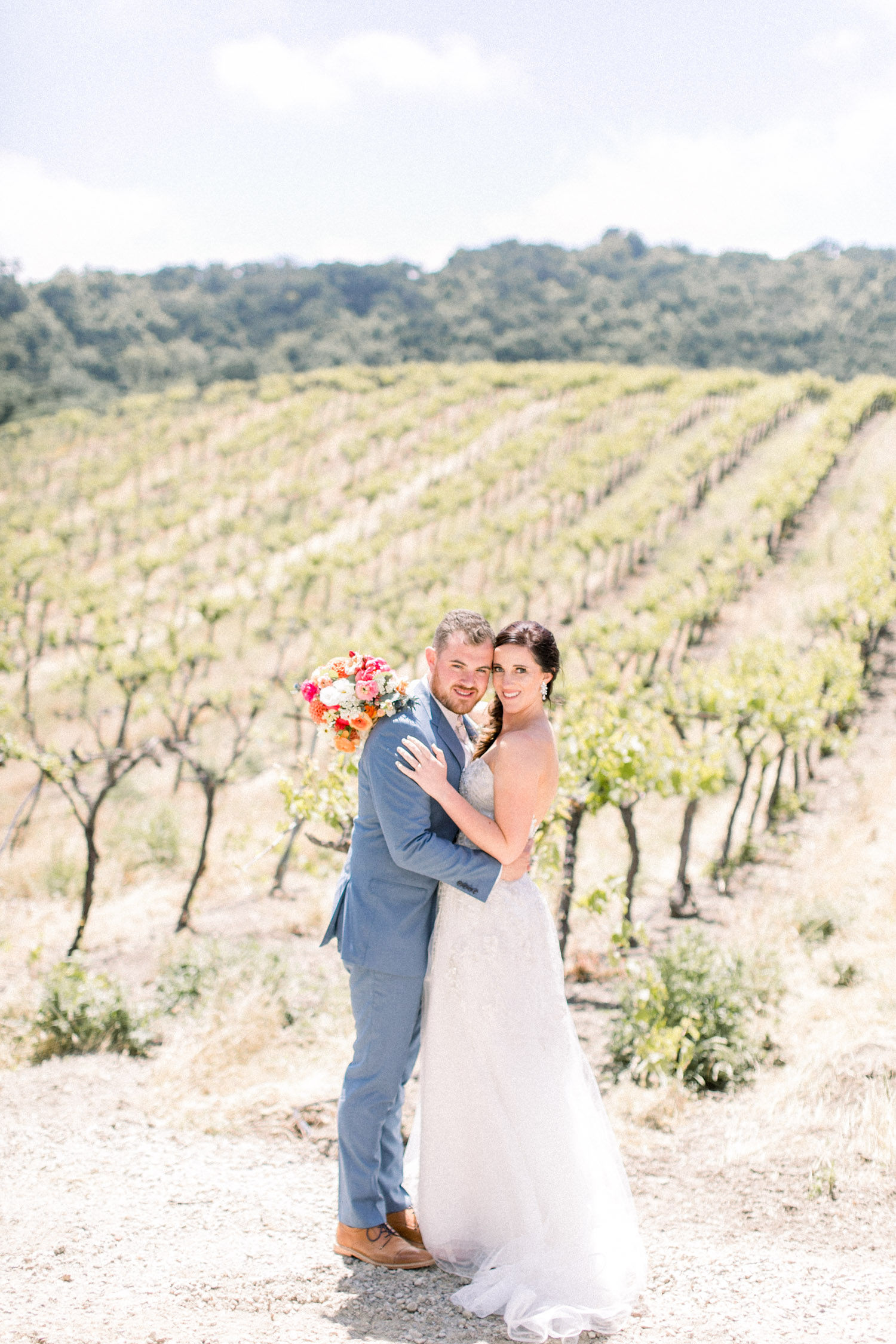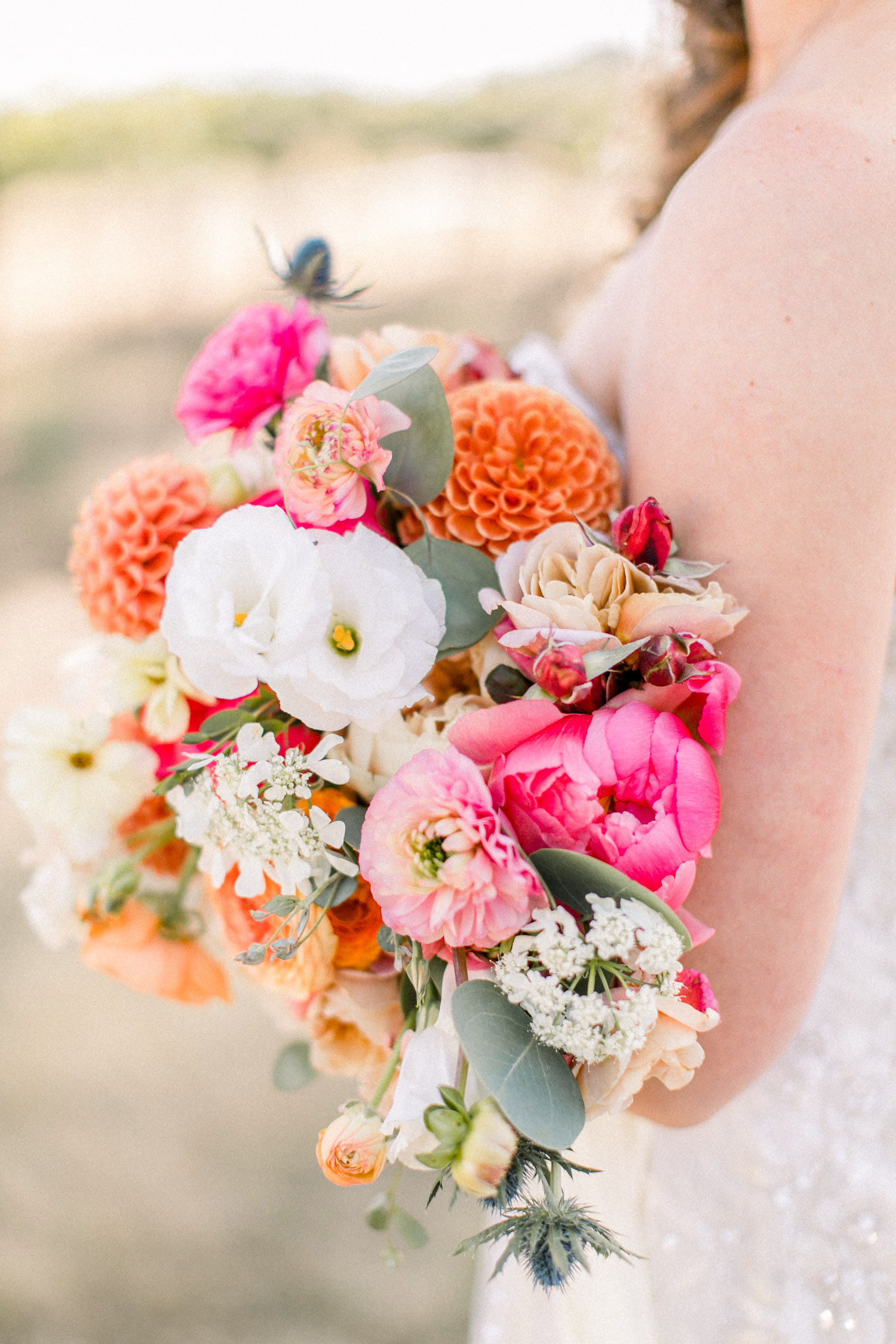 From the bride
"We both went to Ohio State together, however we never met until going to a study abroad internship in the Canadian Parliament. About 7 years later we went back to Ottawa together for the first time since our internship, and that's when Lucas got down on his knee and popped the question!"
From the bride
I was really inspired by the HammerSky venue. It's a stunning property, but has such a way of making you feel relaxed, welcome and at home. With that in mind, I wanted to pull together a very classy event, but with a splash of fun and casualness about it. Ultimately I described my vision as French countryside chic. I used the toile de jouy pattern and the blue color typically seen in that pattern as the base. Then the accent color, primarily seen in flowers, was soft yellow, orange and pink pastels, with an occasional pop of bright pink.
From the bride
Living in Ohio, this was a destination wedding for us that we were so blessed that most of our friends and family were able to join us for. We were so excited to spend not only our wedding day with them, but an entire weekend in Paso Robles and the central coast wine tasting and sightseeing. This was a big reason why we were passionate about having a family-style dinner too at the reception so everyone was able to come together and share in conversation and laughter together around a common dinner table.Our ceremony was simple yet beautiful and a perfect encapsulation of our relationship; with laughter, tears, smiles and love. I also loved being able to wake up in the HammerSky Guest House with my mom and bridesmaids and spending the day getting ready there with breathtaking views of the property.
From the bride
Tell us which wedding artists knocked your wedding shoes off and why!

Kristyn Villars was so amazing to us. She was extraordinarily responsive and would help me find vendors or resources non-photography related. San Luis Obispo wedding caterer Flora and Fuana also made INCREDIBLE food that all of our guests raved about. They also went above and beyond in making us a delicious and beautiful wedding cake.San Luis Obispo wedding florist Flowers By Kim was also a seamless vendor who made gorgeous arrangements to fit our theme and without any stress required on my part.