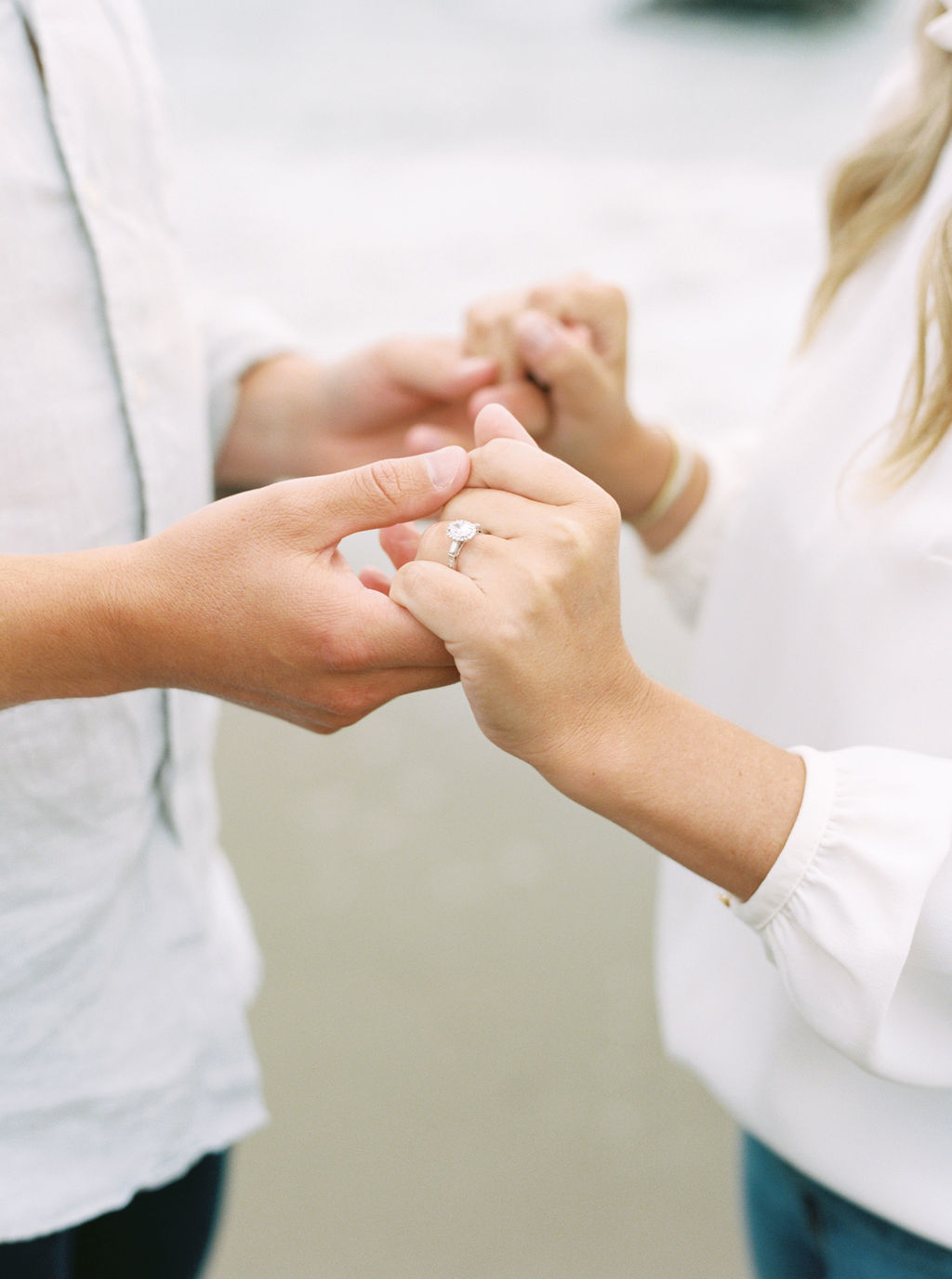 Congrats, you are officially engaged! As the whirlwind of getting engaged begins to fade away, you may be thinking "now what?" As you move from dating, too engaged, to planning your wedding, and becoming a soon to be bride, there are likely a lot of thoughts that crossing your mind. Luckily, we have put together a list of of items to cross off your list.
Before you get overwhelmed thinking about planning your wedding day, which can seem like a long and daunting process, take some time to enjoy your engagement tackle the tasks that you should do first after the proposal.
Enjoy Yourself!
Make sure you and your fiancé include some one-on-one time to relax and enjoy the beauty of your engagement. In the end, this is about the love you and your significant have for each other, so take the time to appreciate this.
Share the News
After you and you significant other have taken the time you need to celebrate your engagement, next is to share the news with others! Whether you want to post on social media immediately or start slow and only tell people in your close circle, you can start letting people know about new status! We do recommend starting with family first and then moving to your closest friends.
Celebrate!
Go on a date night with your new fiancé or get together with some friends and family to pop a bottle of champagne and toast to your new engagement!
Get your ring sized and insured
If your ring doesn't fit, take it to your jeweler to get it properly sized. - you would hate to have it fly off your finger! On top of this, we recommend getting your ring insured to protect you in case anything happens to your new rock.
Look into wedding venues and dates
Once you feel ready to dive into your wedding planning, start off by narrowing down a few desired dates and venues. Start getting more information on pricing and availability for any venues that you love, and even have a few backups.
Work on your wedding guest size
Especially when looking at wedding venues, it is important to have a general idea of how many people you plan on having at your wedding. If any family will be helping out with your budget, make sure you communicate all of the details with them, as well as with your fiancé to make sure everyone is on the same page.
Build Your Budget
Start discussing a general budget for your wedding with anyone contributing to your big day. While it may be uncomfortable, it is also extremely important throughout the entire process to have this decided.
Look for Inspiration
Whether you have been looking at inspiration a while, or are just now starting, begin to gather different images that speak to you that you would like to incorporate in your wedding.
Look into a Wedding Planner
If you are hoping to hire on a professional wedding planner to help you with your big day, start doing some research on the area you are getting married to find someone who you think might be a good match. Ask for references from any friends or family that have gotten married, or look though online reviews.
Think About a Bridal Party
If you are planning on having a bridal party, start working on how many bridesmaids or groomsmen each of you will have.
Plan an Engagement Party
Planning an engagement party can be as big or as small as you want, from hosting it at your house to going to a bar, or even having a catered event. You don't even have to have one if you don't want to! However if you do, make sure it is something that fits both of your interests.