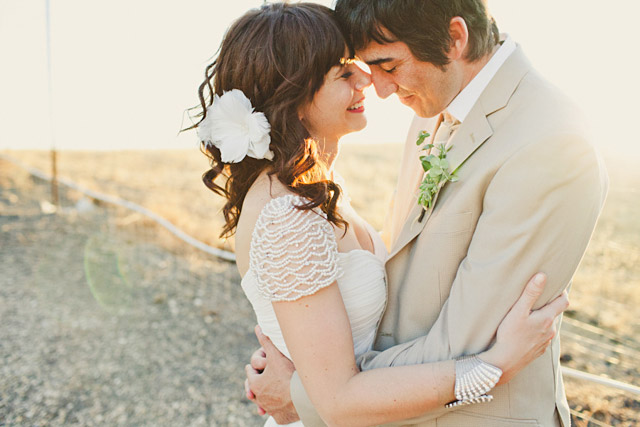 The vibrant colors, incredible vineyard setting, and undeniably in love couple make this Templeton Vineyard wedding one to remember. In the words of Photographer, Sarah Kathleen, "This was one of my all time favorite weddings of the year. The bride was cute as a button, the groom was quite dashing, and the party was off the hook." No more needs to be said...enjoy this beautiful wedding through the eye of Sarah Kathleen and heart of John and Molly!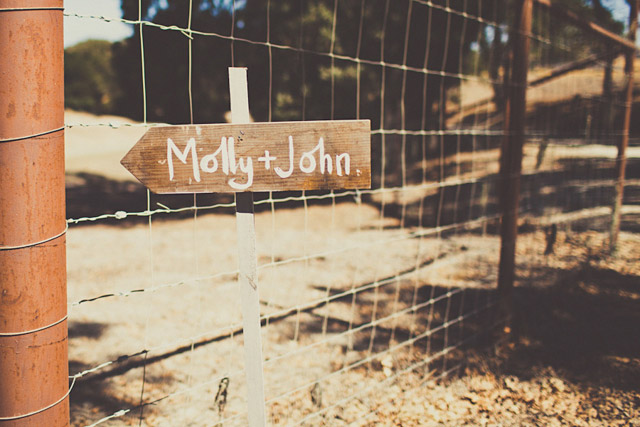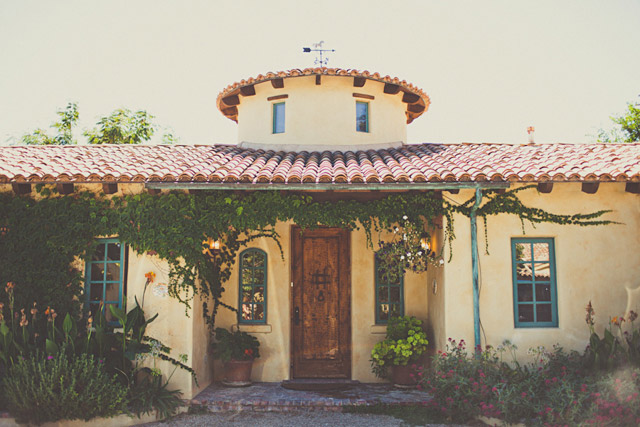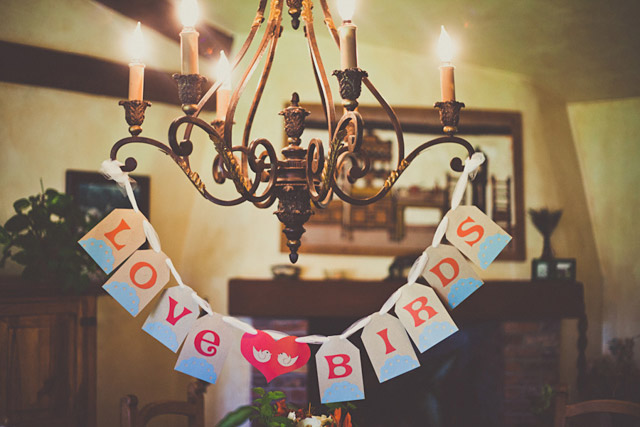 John and I met just over three years ago via eHarmony (who knew!?). The love computer matched us on Valentine's Day, as it happened, and, impressed by his (very limited) profile, I made the first move by sending him over those silly scripted questions eHarmony gives you for 'guided communication.' John skipped all of those steps and sent me a direct message back, suggesting we "meet for a glass of wine while we're both still young." How could you say no to that? John, being a much more reserved person that I am, was a bit hard to really get to know during the first few months of our relationship, but when we first met I knew I wanted to crack that nut no matter how long it took! And man, was it worth it. From the outside, our personalities and the way we go about things are totally opposite, but when it comes to the big things, or goals, dreams and the way we want to spend out lives, we are 100% in sync. One of my favorite things about our relationship is the way we both make each other feel extremely loved and cherished every day. I'm very, very lucky to have found John. The 28 years it took was worth it!
John proposed on a beautiful January day in San Francisco. He woke me up early and told me he had talked to my boss and gotten me the day off. We went out to a lovely breakfast at the Ferry Building and then took a ferry to Angel Island. We hiked up to the very top and he proposed with a perfect ring in a secluded spot with a view of the city in which we fell in love. It was wonderful! John had brought along a picnic and a bottle of wine from our favorite vineyard. Unfortunately, we ended up losing track of time celebrating our engagement and had to basically run all the way down the island in order to make the ferry back to San Francisco!
Wedding Planning Inspiration...
John and I were extremely lucky and honored to be married at his family's vineyard in Templeton, CA. The property is an incredibly special place for us and is where most of our big relationship milestones took place, so getting married there set the stage for a wedding that was very personal from start to finish. A good friend of ours officiated the ceremony, another good friend catered (the very talented John Silva at Culinary Eye Catering out of San Francisco), the wine was made by John's dad, the beer was made by John's uncle, my dad planned and manned the cigar and Scotch bar... Our main goal in planning the wedding was for it to be romantic and warm and very us, but most of all, we wanted it to be an incredibly fun party for our friends and family who had traveled so far to be there. I think we succeeded!
What started off as a nearly unbearably hot 100-degree day turned into one of most beautiful and warm nights we've ever experienced and eating dinner outside under the cafe lights with everyone we love is something we'll never forget. Our first dance, our delicious rosemary lemonade fizz cocktails, the amazing food, the awesome music, extremely energetic dancing, my and John's ridiculous surprise karaoke duet... Everything was perfect from beginning to end.
Everything was very natural to fit the setting- simple white flowers, greenery, herbs, white lace, wood
Advice for Other "Newbie Brides"...
My advice for brides planning a wedding at a venue that is more or less bare bones like I did? Start planning early and don't stop! There are a million things to think through that you wouldn't ever need to think about at a real wedding venue: Power generators, porta potties, lighting... the list goes on and on! Also - do something uniquely you and a little unexpected: We surprised our guests with late night karaoke and, given the open bar, it was a big hit!
RADDEST Wedding Vendors...
Photographer: Sarah Kathleen Photography
Our photos obviously speak for themselves, but they don't tell you how WONDERFUL Sarah is to work with. So professional and just a great person. I cannot recommend her enough whenever I get the chance.
John and I are saving our video viewing for our first anniversary, but the trailer Joel turned out just a matter of weeks after our wedding was so stellar. It blew us away. He's so talented and fabulous to work with. He really takes the time to find out about you in order to make the video really tell your story. View Trailer!
Caterer: Culinary Eye Catering
Culinary Eye makes absolutely amazing food, but what really makes them stand out from other caterers is the professionalism, preparedness and attentiveness they bring to your event. I planned a fairly complicated wedding in a non-venue location and Culinary Eye was one of the only vendors I had 100% confidence in with regards to following my elaborate plans to the detail. I got a ton of comments from our guests that this was the best wedding food they're ever had: "...and it was even hot!" - what a concept! :) John, Collins and staff are awesome!
Complete List of Wedding Vendors + Websites