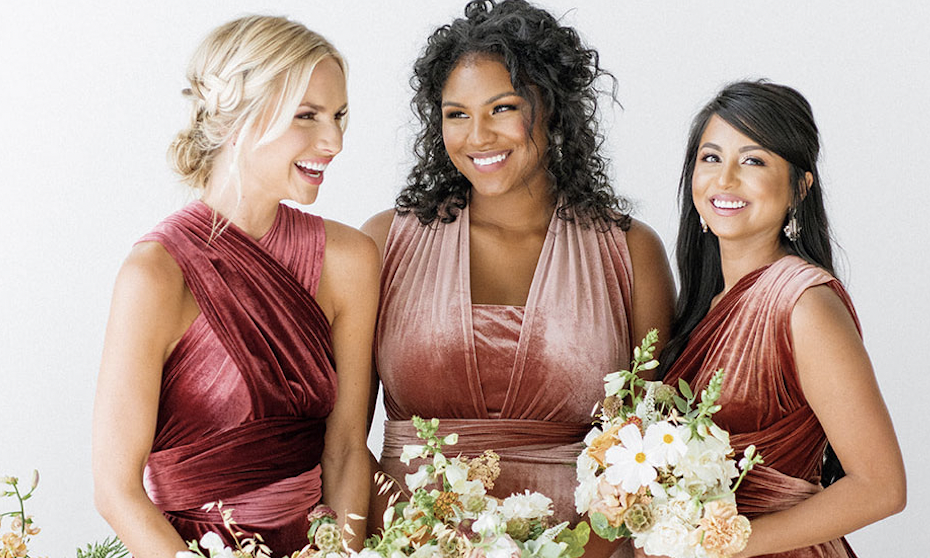 As chilly weather approaches, you will want to hop onto the velvet bridesmaid dress trend! Everyone seems to be loving it, and of course, so do I!
A little touch of velvet is perfect for the boldest of bridal parties! Not only does it add incredible texture and variety to any wedding look, but it is simply elegant. A velvet dress is soft to the touch and beautiful to the eye, and this would be perfect for any bride's posse.
I assembled 10 of my favorite velvet bridesmaid dresses ranging from different styles, fall colors, and budgets! View the collection below!