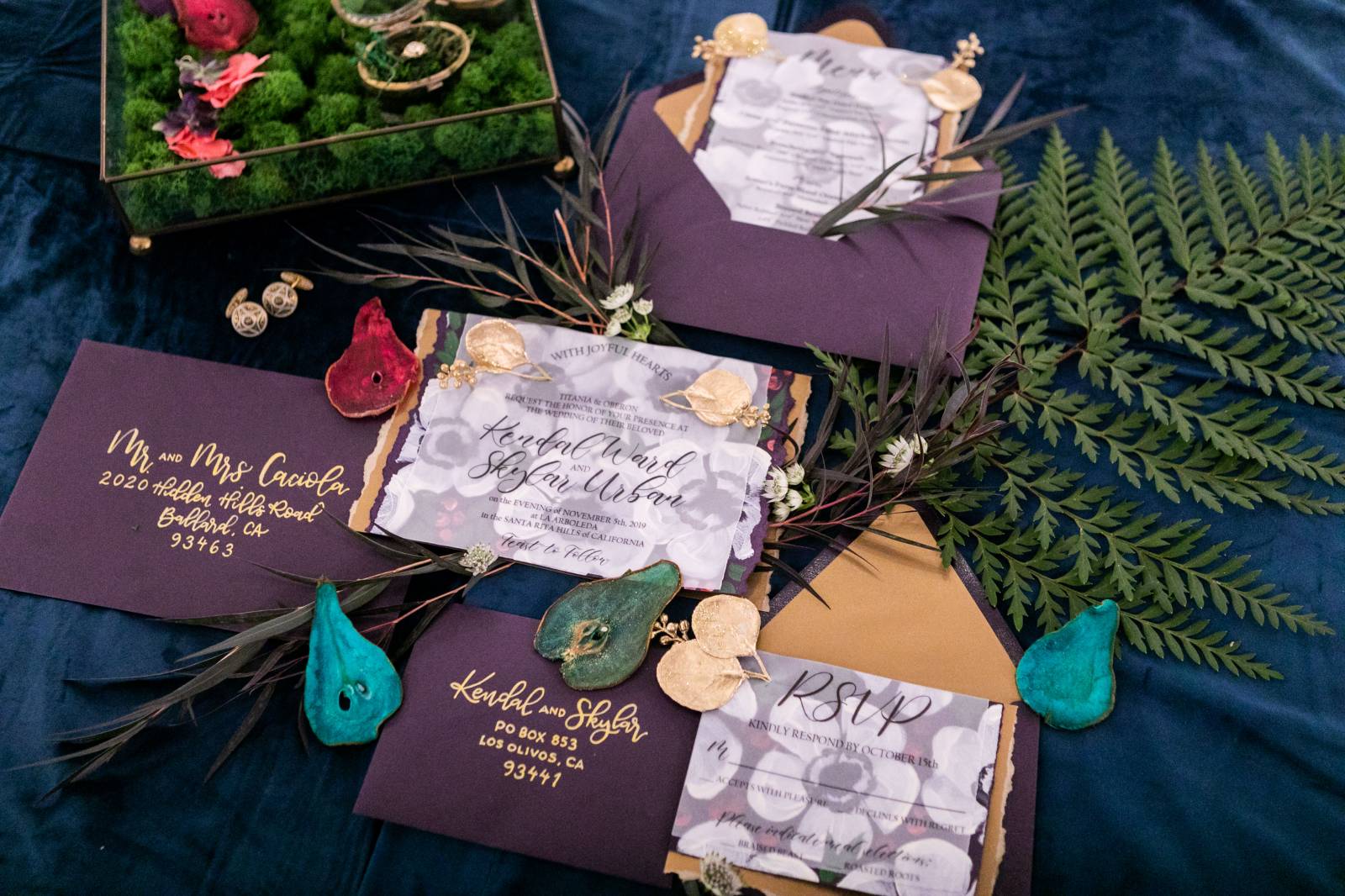 This romantic inspiration shoot was designed with romantic tones of violet and pre-autumnal hues infused the air, and a dark, lush garden set the stage, as thoughts of Shakespeare filled the mind.
Home to sweeping views and intimate spaces, Santa Barbara wedding venue La Arboleda provided the perfect space for this inspiration shoot.
From the venue:
"Envisioned by the creatives at Ann Johnson Events and elevated by the surrounding landscapes at La Arboleda Venue, this enchanting display presented a spritely and playful side to a characteristically intimate and alluring wedding ceremony. Working in concert with a whimsically energized team of local vendors, the dramatic yet flirtatious theme was artfully brought to life through the seasoned delicacy of the floral arrangements, the intricately designed and richly-hued cake, and capped off by the stunning brilliance of the lighting and glamor of the precise styling and handpicked decor."
From the venue:
"Deep jewel tones accent the mirrored table, dream-like celestial settings, and lush backdrop of a moss-covered wall with Shakespearean script. Finishing the evening with romantic shots of the couple on the covered bridge with the moon lit in the background."
Lighting from Santa Barbara rental company Spark Creative Events created a magical setting for guests to enjoy, along with a delicious meal from Santa Barbara wedding caterer Pure Joy Catering.