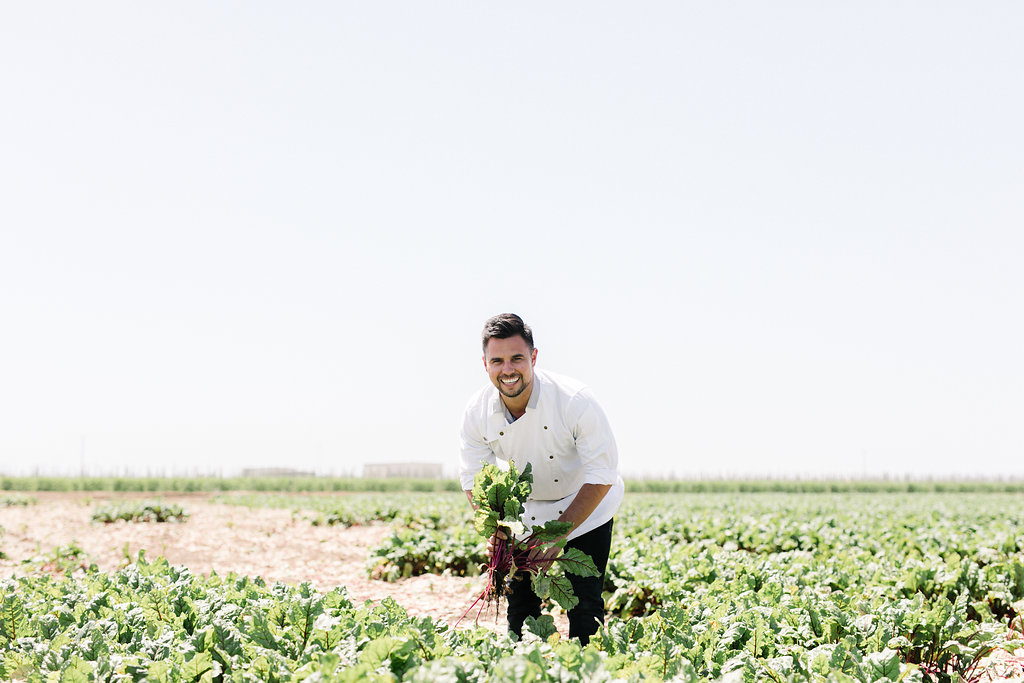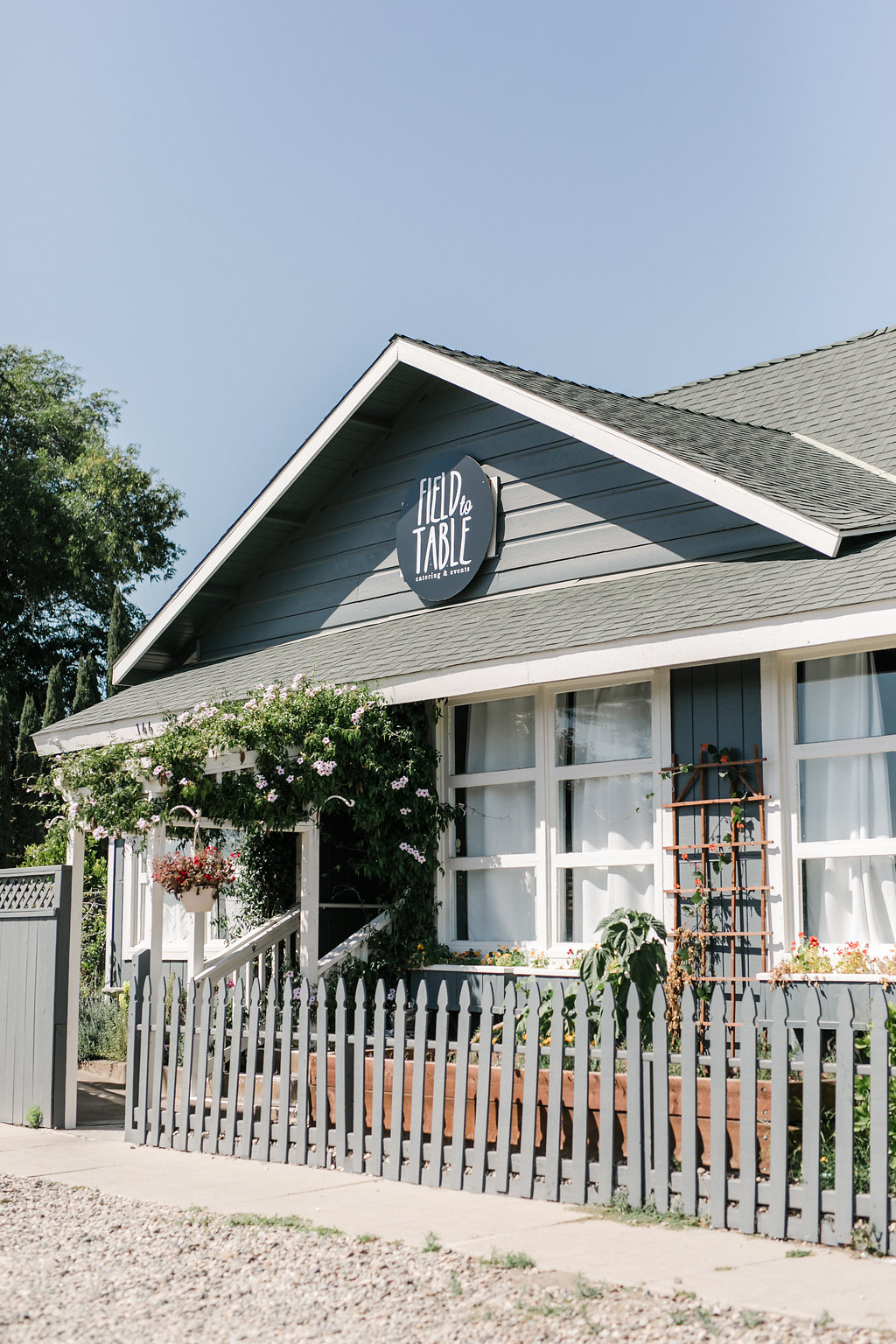 Everyone who's ever hosted a reception has agonized over this question. Answering it can be as daunting a task as any other you'll tackle regarding your big day. But Chef Tracy Labastida, founder and owner of San Luis Obispo wedding caterers Field to Table Catering and Events, believes the reception dinner is about more than food. It's about capitalizing on one of the most significant opportunities you and your partner will have to shower your guests with the love that exists between you. It's a chance to showcase the personality of your relationship and to show your guests a little appreciation for coming together to celebrate this momentous occasion with you.
Whether you go with a four-course or family-style service, whether you choose Asian-fusion, traditional comfort food, or even wood-fired, gluten-free pizza, the meal you serve is a crucial element in one of the most special days of your life. This meal is the first you'll serve and share as a married couple. You're already in their hearts, but why not warm their bellies anyway with something absolutely unforgettable?
Born into a Filipino farming family, and raised in the fields of the Santa Maria Valley, Tracy came up with the understanding that food is a big deal. He's been planting, watering, picking, packing, and preparing produce since he was as young as the age of six. Tracy believes fresh is best, and that when you start with local, in-season ingredients, you can create the menu of your dreams. He isn't the kind of guy to make compromises - nothing he prepares is ever frozen or artificial, and the dishes he creates for Central Coast brides are as beautiful and delicious as they are ecologically conscious and community supported.
A lot of people don't have any idea where their food comes from, but it's all about personal connections for Tracy. He spent his childhood working the earth, and did everything from lay seed to load delivery trucks, working full-time for his parents after class throughout high school. He completed a college internship in dietetics, and even explored marketing and selling the services of other catering companies before he understood his calling to become a chef himself. Every turn his life has taken has either started with or come back around to food. It's the running thread that connects him to brides and grooms like you.
Every wedding presents a new thrill, a new challenge for Tracy. Clients of all backgrounds, cultures, and ideologies come to him in hopes of fulfilling one goal - serving the meal of a lifetime. Field To Table not only understands that quest, but every member of the staff also works tirelessly to create precisely the vision you hold in your mind. Would you like a white glove experience? Or maybe you're planning a casual backyard wedding, and you dream of guests bibbing up for a New England lobster bake served on paper-lined picnic tables. Whatever you have in mind, Field to Table is happy to fulfill your wedding day wish. And if you have no idea where to start, don't worry! Tracy has enough vision and lust for food to invent the perfect meal to compliment your style and palette.
Tracy has fed the most diverse and dietary-restricted clients you can imagine. He's executed dinner services so decadent and exotic they could be considered "sinful", but his skill, respect, and reverence for food also support his range and ability to compose even one hundred percent kosher or halal meals. He's able to satisfy even the taste buds of the deeply religious.
Tracy's cooking style is influenced by his cultural background and childhood. He learned to make large quantities by watching his father cook up Santa Maria style BBQ to perfection for school fundraisers, and he's inspired by the flavors and cooking methods of his Pacific Islander roots. The markers of his cooking personality support, uplift, infuse, and enhance each couple's unique tastes to create a meal befitting the romance, or thoughtfulness, or carefree nature of their love and relationship to one another.
Field to Table is more than a name - Tracy describes it as a movement. It's the idea that where your food comes from is tied to where it ends up in more than the obvious ways. Everything we eat has a personal history. Just the same way Tracy's Central Coast upbringing set him on a fated path to chefdom, the fresh, locally grown and cultivated food he serves is fated for the plates of extraordinary people: his clients, couples who care about each other, and their friends and family. Tracy's clients are the kinds of people who value community as much as he does, who desire a mouthwatering meal full of healthful ingredients - a meal set on a table around which you'll make memories that last a lifetime.