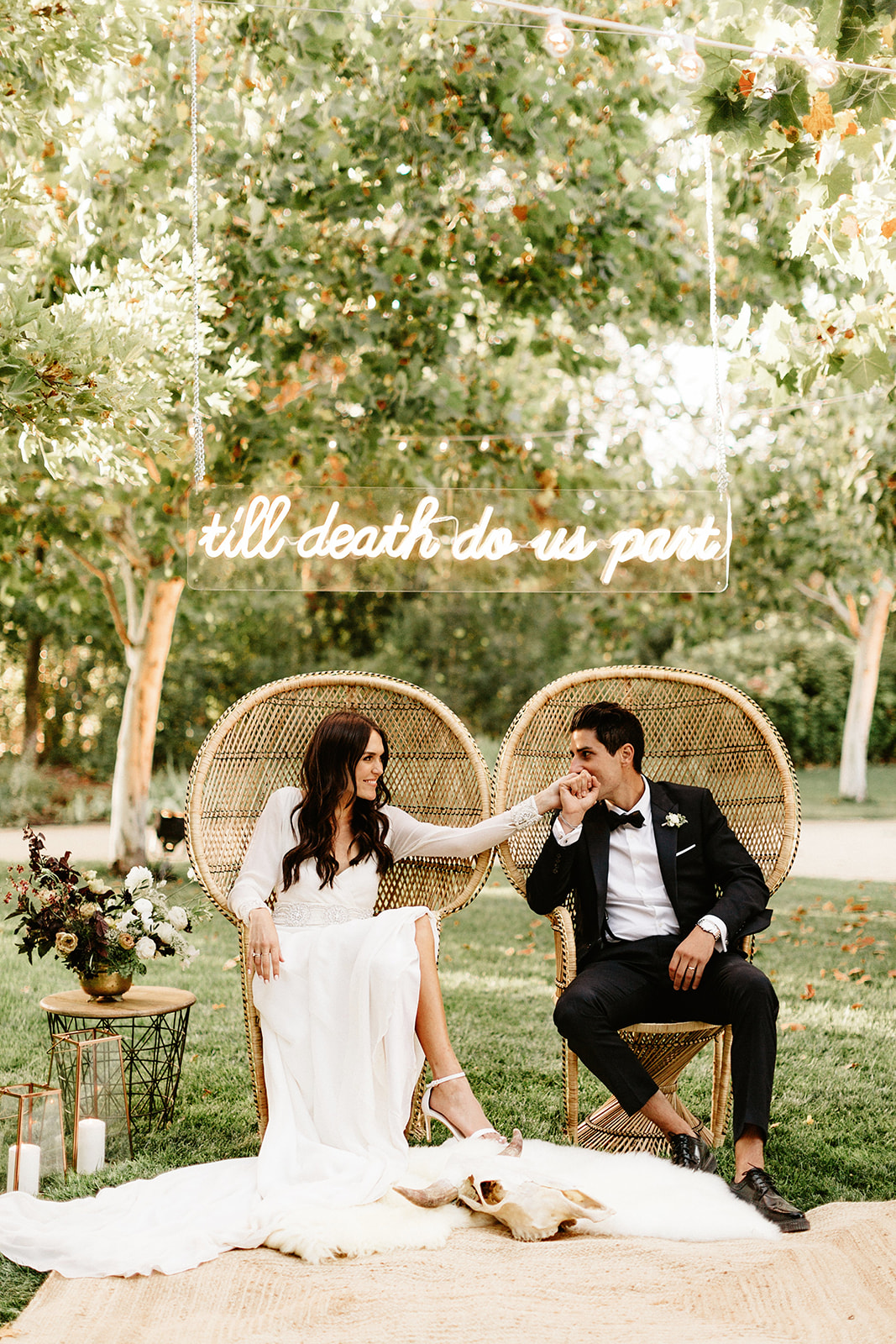 Take a drop dead gorgeous couple, Vanessa Noel Event's design, and Lauren Scotti's photography, and you have yourself a legendary wedding. With how amazing this Santa Barbara Wedding at Kestrel Park was, it was quite the challenge to narrow in on just a handful of stunning images to show you. The floral's were simple yet striking, and the table settings, casual yet classy. Modern details mixed with edgy undertones, resulted in a dreamy design that we know many future brides will glean from. Take a peak at this incredible day!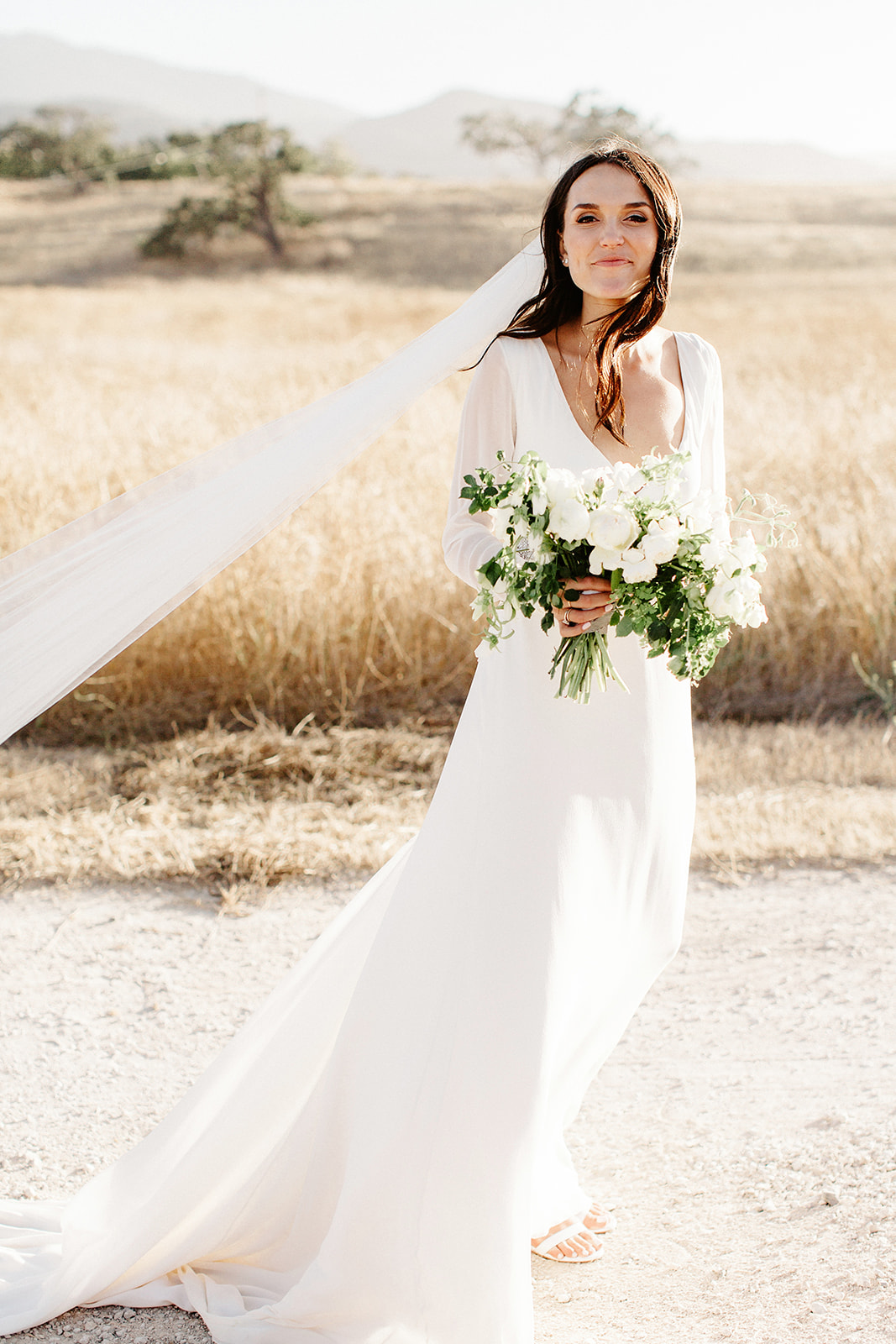 We're in love with the rich green landscape at Kestrel Park, and the contrast of these California golden hills nearby.
Stunning portraits of the bride and groom before the ceremony. The 19th century English country house adding some serious romantic, timeless vibes to the day.
Vanessa Noel Event's does it again with her stunning design skills, curating the perfect table scape for Izzy and Tony. And can we just stop for a moment and admire this cake by Frost it Cakery?
The most fitting lounge for this laid back bridal party, provided by Party Pleasers.