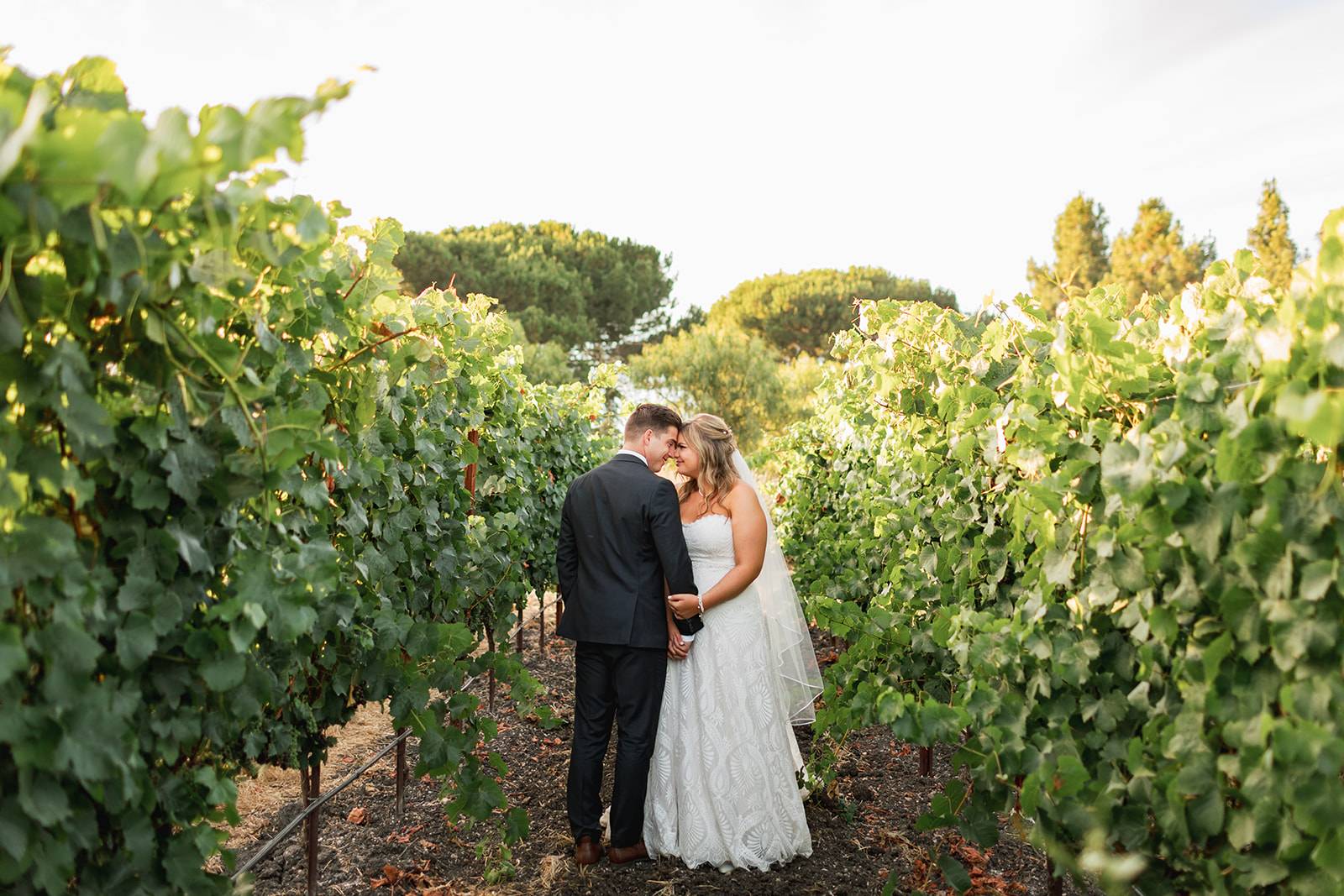 The holidays have begun but we are still reminiscing over all the joy-filled weddings from this past wedding season, this one included! San Luis Obispo wedding planner Embark Event Design curated the perfect design of soft colors, mixed with the natural and rich landscape of the surrounding vineyards. Take a peek at the day through the lens of Matrimony Media.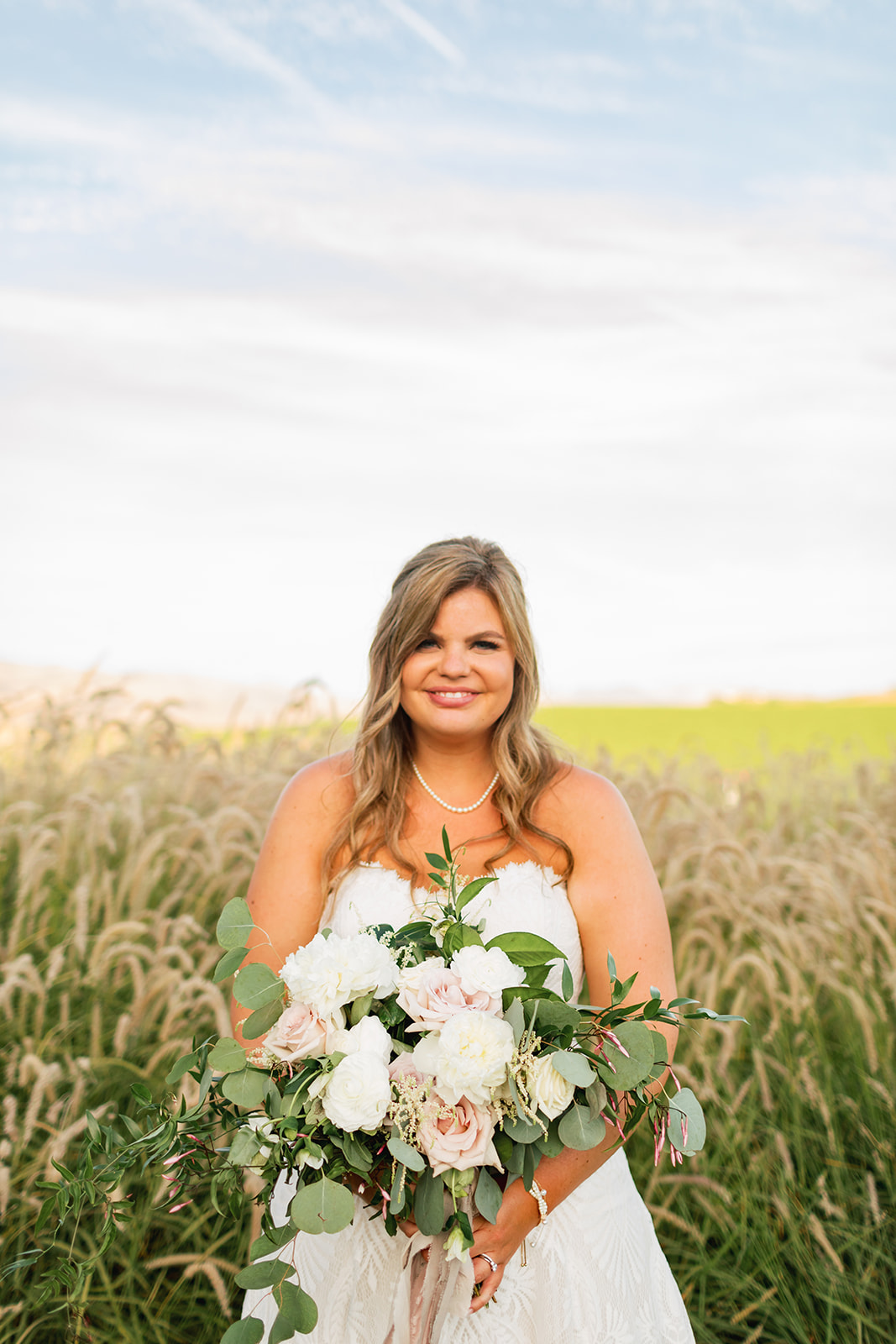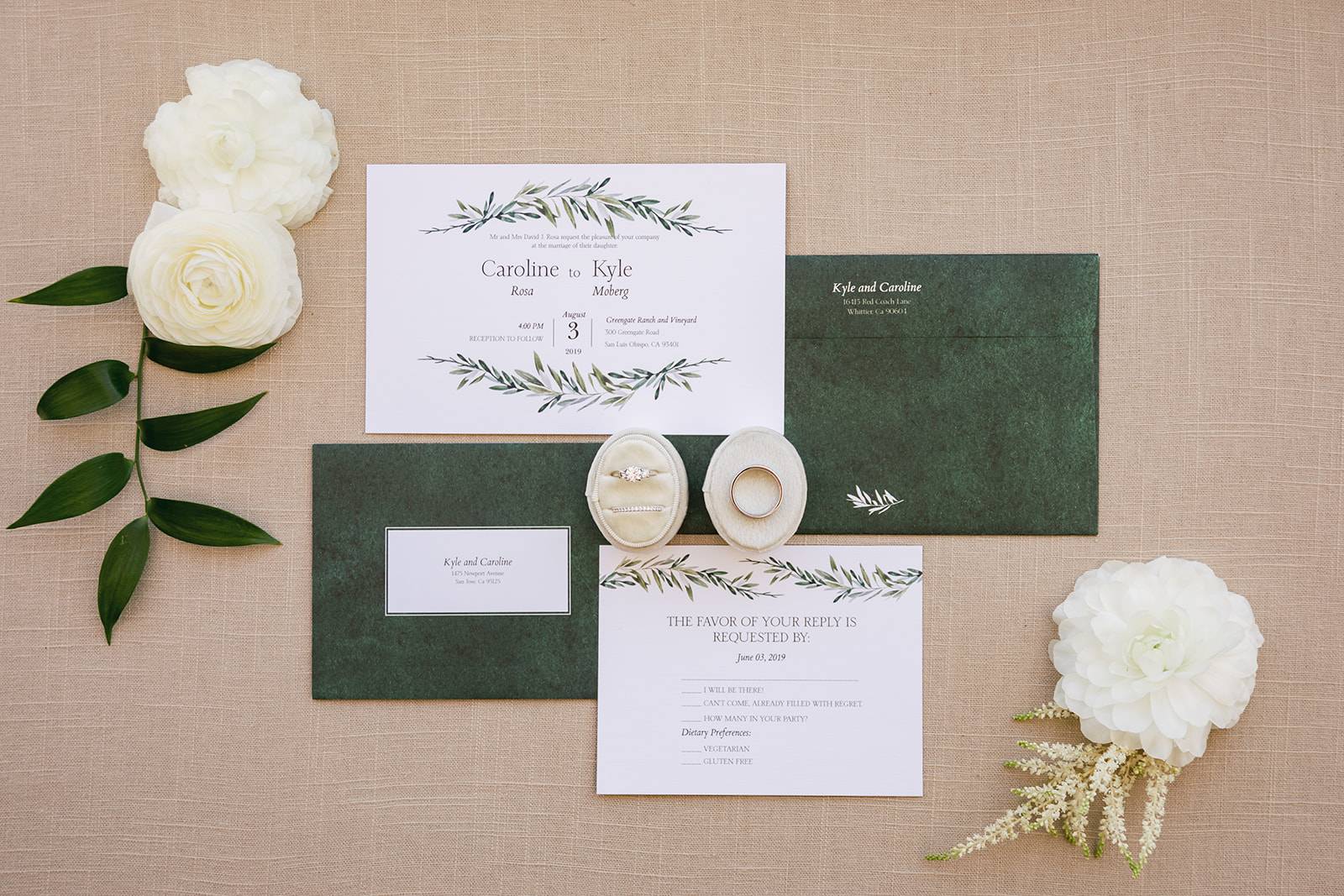 VISION
Caroline and Kyle were so excited to have their wedding at San Luis Obispo wedding venue Greengate Ranch and Vineyard! They wanted their weekend to be centered around their amazing friends and family, and to put their incredible love story on display with many intentional details.
Wedding Planning Inspiration
For this wedding, we kept the colors soft and incorporated some fun and classic texture. I loved the way that the natural green surrounding vineyards fit so well with the soft natural woods in our tables and chairs.
How did you utilize your skills and experience to make your bride's vision come to life?
I loved working with Caroline on this wedding! She had such an eye for wedding design, and was so thrilled to get to plan her own day! She came to me with a great idea of the colors and elements she wanted, like soft blush and lots of greenery, and was open to all other ideas I had with rentals, linens, and lounges! I loved just how much valued her wedding day, but also her future marriage! Each decision was intended to tell part of their love story, and helped all of her guests to feel surrounded with love the entire weekend.
The Details
I was most excited about covering the chandeliers with hanging greenery! I also loved the dreamy effect we achieved with lighting, and just setting up dinner under the enchanting bistro lights in the courtyard.
Memorable Moments
I loved watching Caroline's parents dance to a famous Elvis Presley song as a surprise from the bride and groom. Caroline's parents share the same wedding date with them - and the specialty dance was such a fun nod to their sweet love story!
How did this wedding differ from other weddings you have been a part of?
Each one of Caroline + Kyle's guests were full of so much joy! It was incredible to see how these two young people care for and take care of others so much in their lives. Watching them get to be on the receiving end of all of that love and support was so special to witness!
Raddest Wedding Vendors
Each vendor on this team was an absolute joy to work with! Many thanks to David from All About Events for going above and beyond with set up.