Central Coast Wedding Love Story... Enjoy!
Mike and Monica represent what true love is; effortless, natural and real. Their love for each other is evident through these beautiful photos taken by Cameron Ingalls at their favorite trail near their home in Los Osos. You can just feel the warmth of their love by simply looking at these genuine pictures! No props or gimmicks; only pure emotion for one another.
This is the first of many Central Coast Wedding "Love Story" posts. We are excited to feature the stories that show the beginning as well as feature those couple's weddings. Monica & Mike got married last year and we will feature their Indian Wedding at Sea Canyon Fruit Ranch next week. Stay tuned!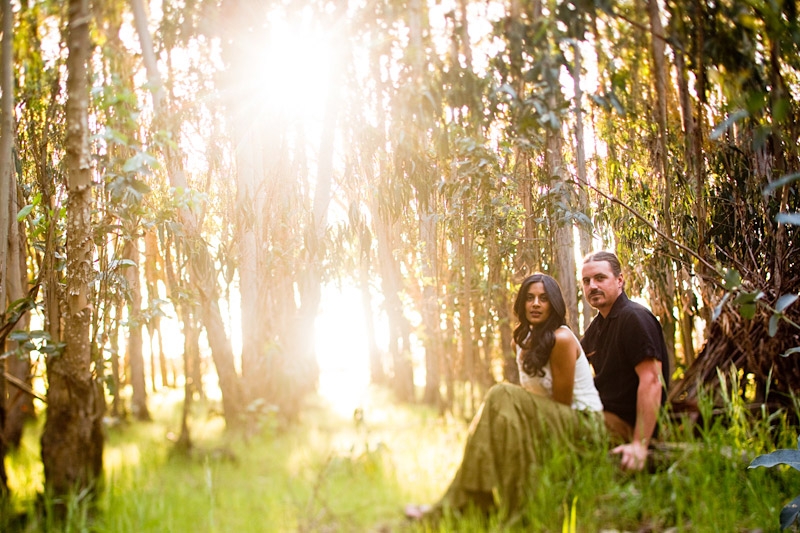 Mike and Monica first met in San Luis Obispo at Cal Poly college campus, Fall 1997: two young, excited 18 year olds moving into the dorms.... (enter dreamlike montage music here :) Mike remembers walking up with his Dad, spotting Monica on that first day, and thinking "cute....but too much make-up". Throughout that first year, Monica recalls often sitting on the front steps of the dorm buildings, listening to Mike strum his guitar up in his room, which she could hear through his open window. Neither had an inkling that the other would be their greatest love.
Over the next 5 years, they grew as friends amongst their tight-knit college crew. They would all go on adventurous camping trips, dance to great music, eat like kings and queens at countless potlucks, and of course, they'd throw in the occasional study session.
It wasn't until the end of college that Monica had a very odd dream one night.....she dreamt she was falling in love with Mike. Upon awakening, she was slightly disturbed by the thought, as she had come to think of Mike as a trusted brother over the years. The next time she saw him, she suddenly became very nervous and could no longer function like a normal human being around him! Mike, being the "perceptive" fella he is, began to finally pick up on her vibe (with the help from his friends), and hence began 6 months of subtle flirting, which ultimately ended with the beginning of their love story.
Fast forward 6 glorious years....Winter Solstice 2008. An especially beautiful and peaceful "Jade-hunting" day in Big Sur (one of their favorite and most sacred places on earth), Mike completely surprised Monica when he asked her to marry him. He hid her ring beneath a small pile of Jade stones he held in his extended hand, for her to inspect (they had often disagreed on which stones were genuine Jade and which were "fools Jade"....of which Monica was always wrong). Upon discovery of the ring (which seemed like an eternity to Mike!), Monica instinctually and mistakingly yelled "NO!!!" due to her disbelief that this moment was actually happening. She quickly calmed herself down and open-heartedly listened to all the sweet things Mike had to say.....of course, she said Yes :)