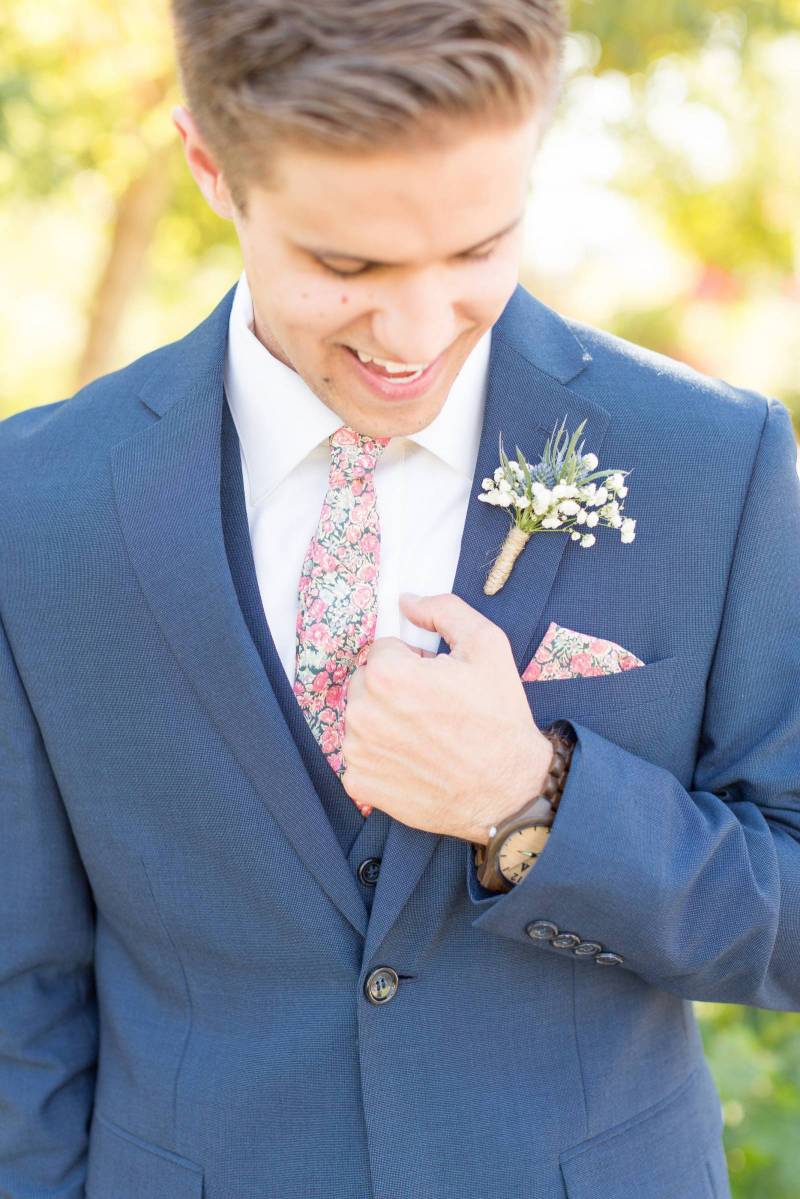 Ladies don't forget about the groom when you're looking for San Luis Obispo Bridal Accessories. These floral ties and bow ties are one of a kind from Stag Handmade. Find the perfect print to fit your wedding theme! Lauren tells us more about Stag Handmade below.
"With a passion for color, textiles and vintage finds, I was drawn to the iconic Liberty of London line of fabrics. From there I launched Stag Handmade-a bespoke men's accessory line with a focus on Liberty of London prints. "
Lauren Christensen - Stag Handmade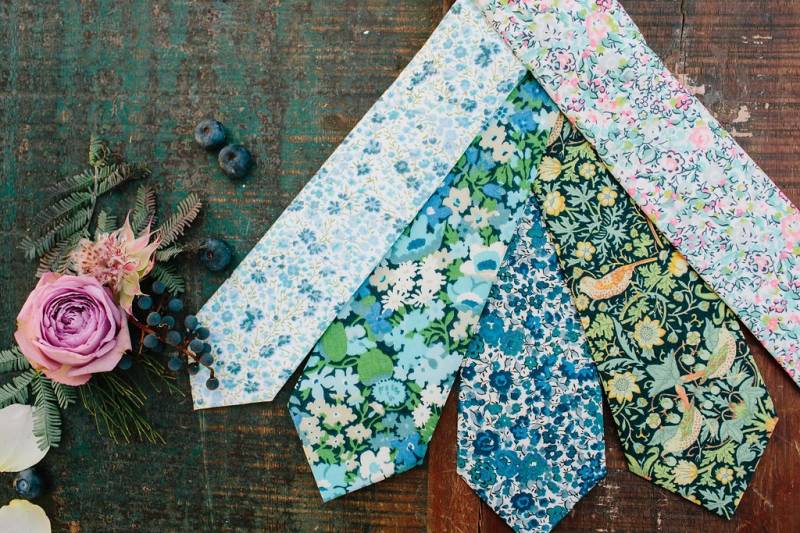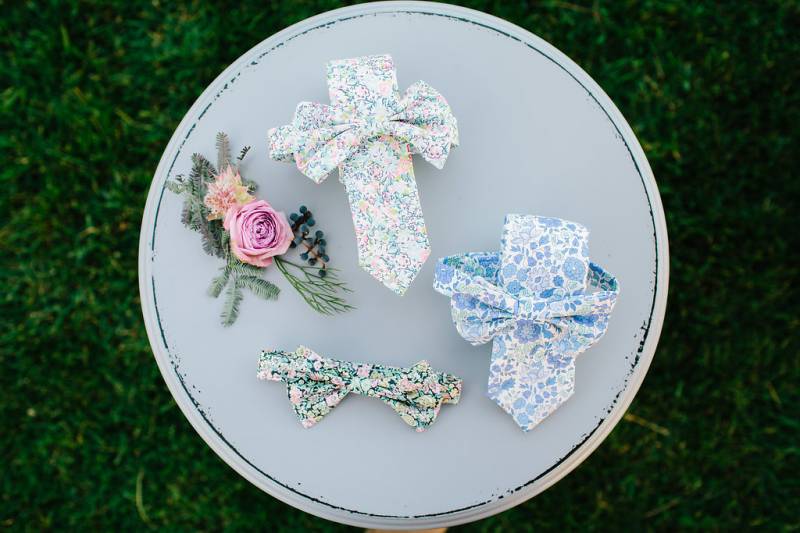 "Stag Handmade was started about 4 years ago as an extension of my bridal accessory business. I had been making custom headpieces for brides for about 8 years and wanted to be able to extend my offerings to grooms as well. "
"All of my products are handmade to order by a small team of seamstresses in San Luis Obispo county. I offer over 75 different prints in a variety of colors, and they can all be made into straight ties, skinny ties, bow ties, pocket squares, and children's ties/bow ties. The variety in colors and prints make them perfect for outfitting your groomsmen on your wedding day, and they are a great handmade gift."
"The vast number of prints allows grooms and brides to handpick options that coordinate with their wedding colors and/or outfits. I love working with customers to design a bridal party look that is unique, fashion forward but still with a timeless elegance."