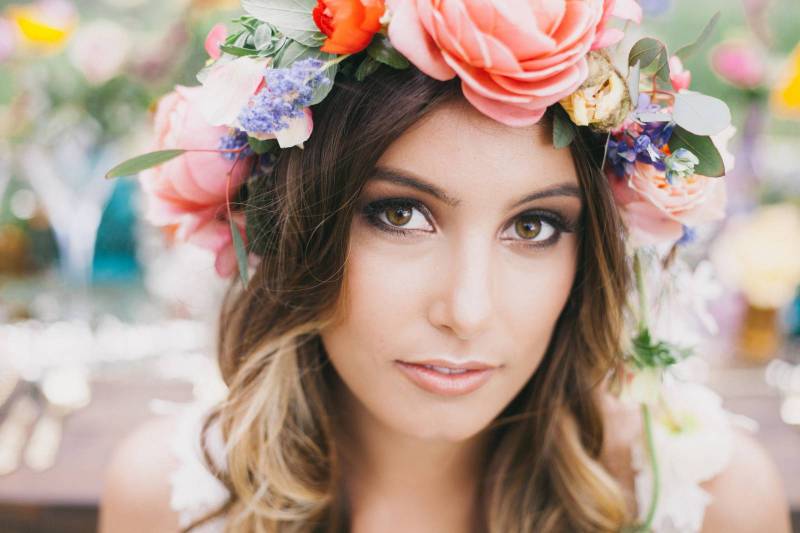 The Wedding Standard offers so many creative Central Coast Florists! Today we are showcasing 5 Flower Crowns from the talented Eden Florals. If you're planning a spring or summer wedding let these inspire your wedding plans.
"One of my tips for any bride is to keep it simple, personal and fun. The flower crown is a long time adornment to honor women, so wear one that fits your personality and that expresses celebration, re-birth and love."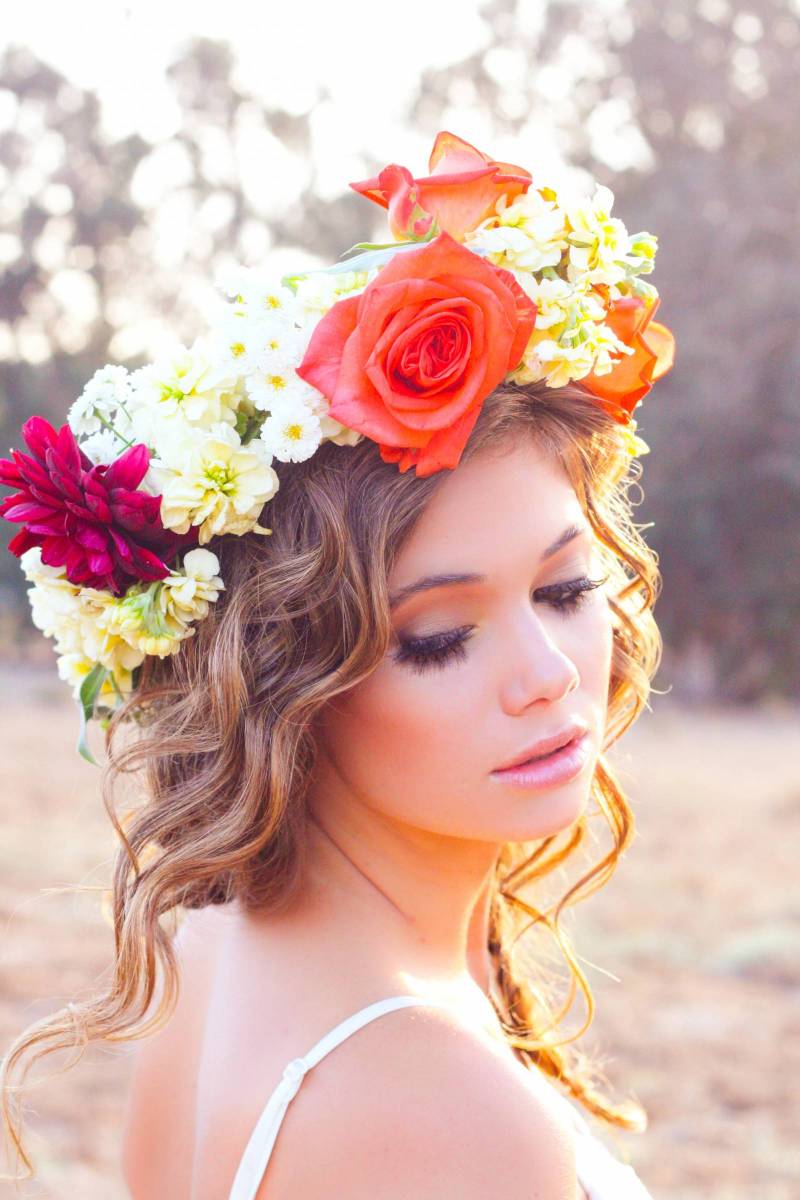 1. Want an early to mid summer crown? This is it, all the way! Full floral crown with locally grown roses, dahlias, stock and fever-few.
2. Above is an asymmetric crown including local purple heather, foraged berries and cosmos, and orange tulips.
3. This crown is perfect for late winter early spring, just as the seasons are changing. It is an asymmetric crown including willow eucalyptus, wildflower pearl of the nile, lavender and local garden spray roses.
4. This is an "ode to spring" floral crown. Full of huge, fluffy locally grown garden roses with jasmine sprinkled in.
5. This one is an "all out" "over the top" romantic and rock and roll gushing of garden roses and camellias. Stunning!