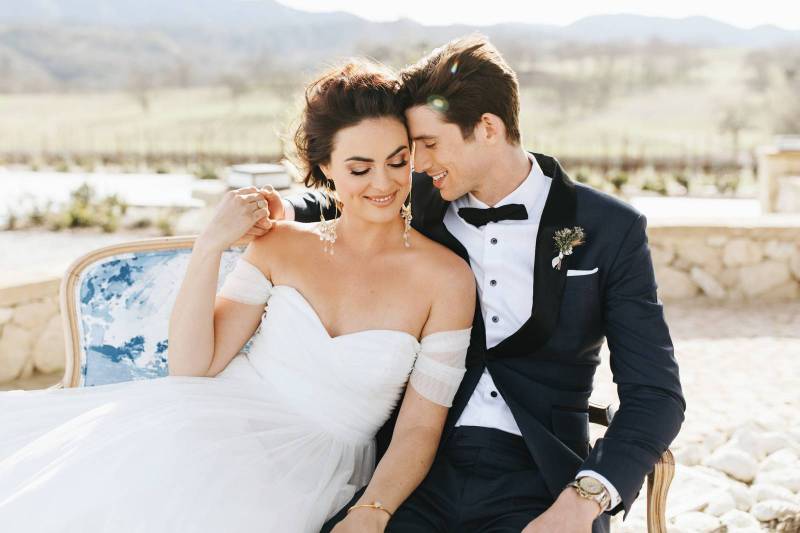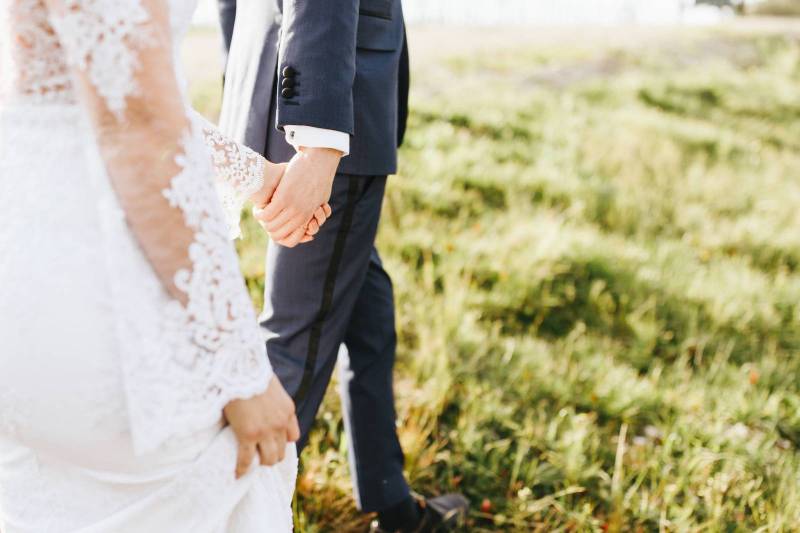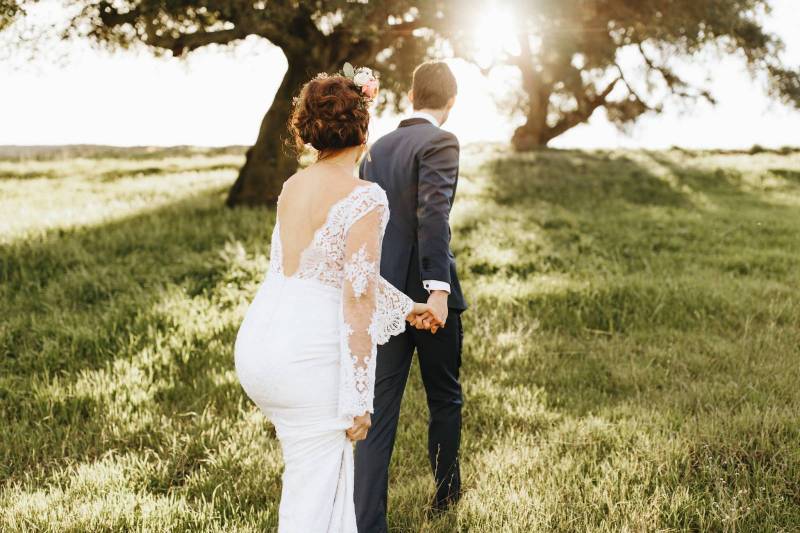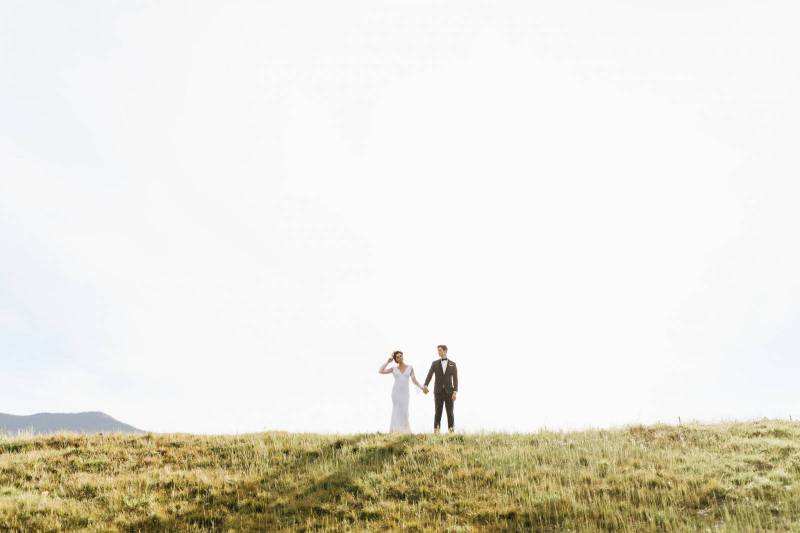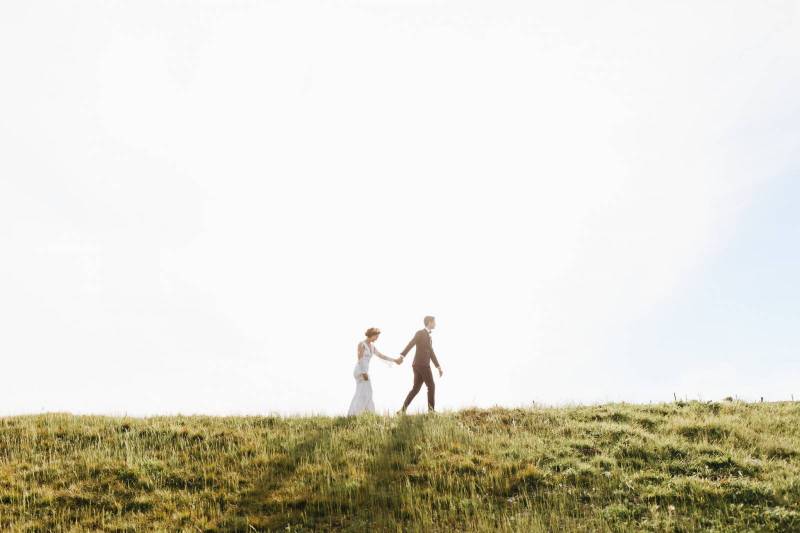 "The beauty of Santa Margarita... it feels like family from the beginning."
Can you describe your vision for this shoot?
As the Creative Director (and Makeup Artist!) I wanted people to be able to envision their dream wedding at Oyster Ridge in Santa Margarita, whether rustic + romantic or glamorous + fashion-forward. I decided to place a literal backdrop (thank you Cameron Ingalls for the Rose Gold Sequin EyeCandy) right in front of the sweeping vineyards!
I wanted the LA bride who values glamour + elegance to be able to envision her dream wedding here as well! Santa Margarita is California's hidden gem and just a couple hours north of LA. This shoot was my invitation to all brides!
Describe 1 or 2 details that you were the most excited about.
Light + movement are my favorite elements to any image, so I was especially looking forward to magic hour with the flowing veil!!
I'm also obsessed with the jewel crowns I used by Lux Divine Jewelry and how the light would catch the magic of a crown.


I also love the juxtaposition of elegance + country!
At the end of the day, I work with incredibly talented FRIENDS... not just vendors, but friends, and thats what I found so appealing about the beauty of Santa Margarita. It feels like family from the beginning!