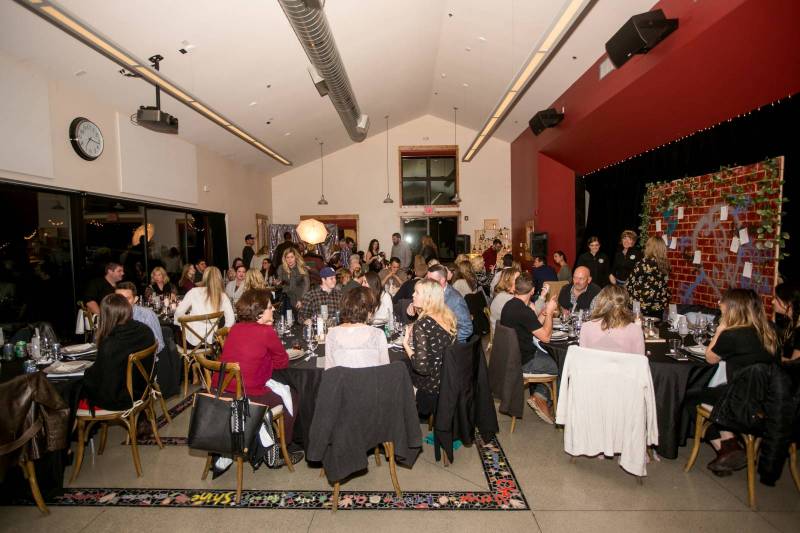 We are soooo darn excited to be sharing with you the work of our friend Cameron Ingalls today. Lucky for us girls, he volunteered his skills in capturing the many moments of our latest Zesty Pop Up. Again, our pop up was to benefit Family Care Network and the love they spread through all the support they give families in our community. Circling around the idea of love, and literally days after Valentine's Day, we could not help but go a little Italian and shout at the moon "That's Amore!"
The surprise location felt like a double surprise for guests, as they kicked all their assumptions to the curb about having a dinner at a Montessori school. Hahaha! It was great watching everyone's surprise as they entered the grounds and discovered the magical oak canopy and rushing bordering stream. No joke, while we were setting up, we literally watched deer run across the grass! We could not have been more thrilled when Korey offered the use of her newly built barn on her heavenly school grounds.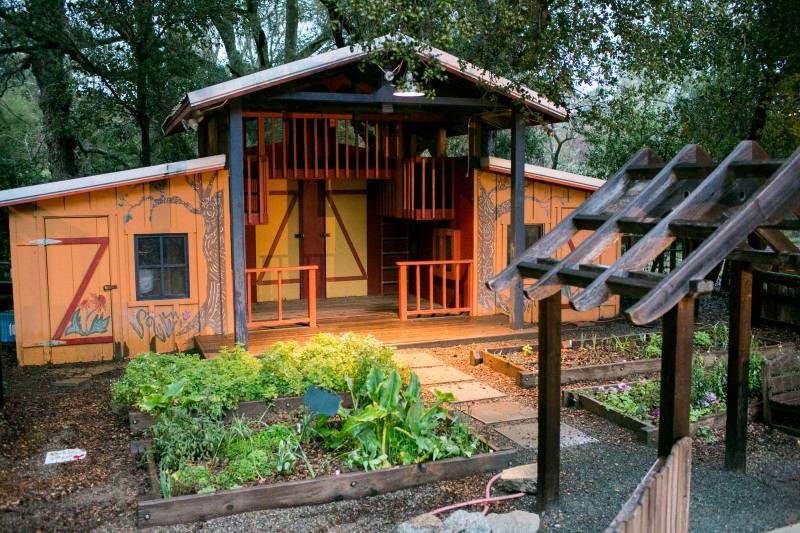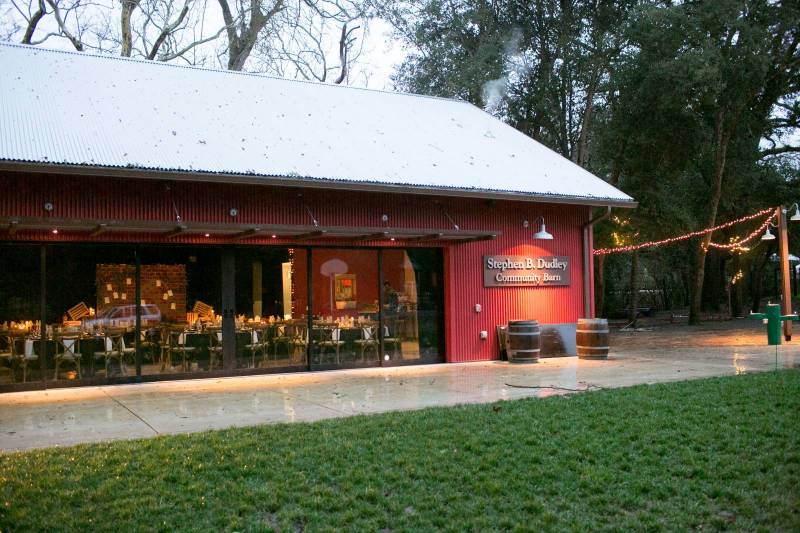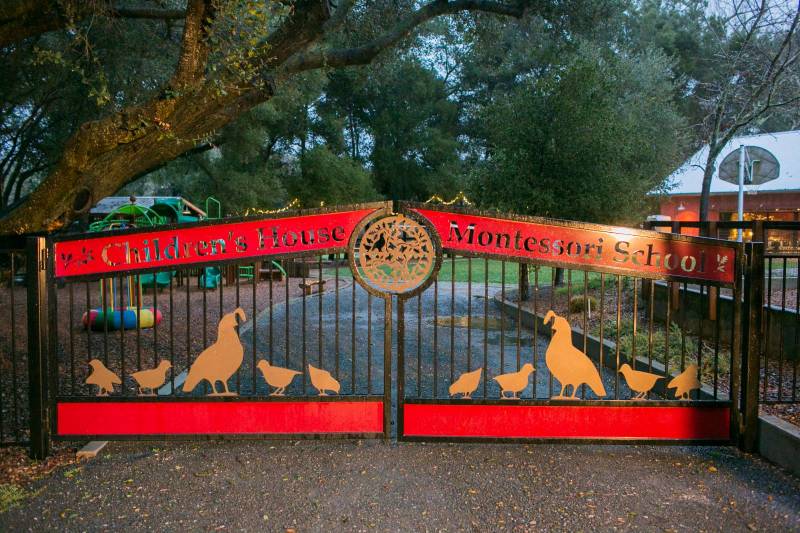 As you will see in the photos, it was a warm and toasty night full of good food, great wine, and amazing friends (new and old). However, my favorite story of the night actually happened way before any of the guests arrived. As All About Events was delivering all the gorgeous rentals that they generously donated for our little shindig, we were stunned by one of their employees who asked, "hey, what is this all about?" Sam and I let him know that it was a beautiful five course meal served at a secret location to guests who purchase tickets, and that all the ticket sales get 100% donated to Family Care Network, thanks to all the amazing vendors and their 100% donations. He immediately started to sincerely thank us. With almost an "awshucks" we started talking about how the real change-makers are Family Care and all the work they do in our community for families and foster children. He said, "No, seriously. Thank you so much! I was a foster child, and I went to this school... my handprints are right over there!" Ummmm, and that is when Sam and I started choking back tears. Hearing his story at that moment was beyond epic timing. It is the reason these Zesty Pop Ups are so special to us!
Ok, segue back into the evening. We had a little fun with our That's Amore Italian theme.
Chianti bottles and candlelight were only made more magical by the serenading duo of Chris Beland and his beautiful daughter, Harmony. Their music is transformative in the best way....and how can you resist a father-daughter harmony for That's Amore?? I mean really....AND her name is Harmony. Dang!
If you are interested in the food of the evening, guests were greeted with two hors d'oeuvres. A crostini with roasted beets, homemade cultured cream, black pepper and a drizzle of tangerine oil from Pasolivos Olive Oil. The second was a cup made from crisped parmesan cheese and filled with a simple raw asparagus salad that was dressed with a lemon and chili vinaigrette. Yum!
We are ever so thankful to all those who joined us in making this a night to remember.
Each diner got an "Amore" story on their plate....each a different love story from Family Care Network and the lives they touch. Heartstrings, people....serious heartstrings.
Did we mention that we threw some octopi on the barbe??
And one cannot have Italian without a pasta course, right? Well, how about orecchiette prepared with a parsnip cream, lamp sausage, and sweet potato? The play of textures was awesome, and the lamb was perfect for the sweet notes.
Guests also got to dig into ribeye served atop chicories dressed with a fresh herb vinaigrette, all topped with fried roman artichokes and citrus aioli.
One of my favorite elements of the night was our "Casa di Giulietta" wall that we created for the evening. As guests were invited to read their "Amore" story at their place settings, they were then encouraged to do like they do in Verona....leaving their own notes of love on the wall by Juliet's balcony. I told you we were into our That's Amore theme! The stories were all so beautiful!
We were also stoked to surprise one lucky diner with a gorgeous breakfast tray made by the lovely Janine Stone of If You Give A Girl A Saw. We are so blessed to live in a community of so many talented and generous human beings...our hearts are genuinely full!
And speaking of talent, then there was this:
A beautiful creation made by Paper Cake Events.
Chocolate Amaretto Budino with almond, marscapone, cherries, and sangiovese
Basically, I think if it weren't for the relaxing calm of the wine, all our cheeks would have been cramping from the smiles permanently planted on our faces.
The night was magical...that almost goes without saying.
I hope you can join in on the fun for the next go-around on April 2! Get your tix here.