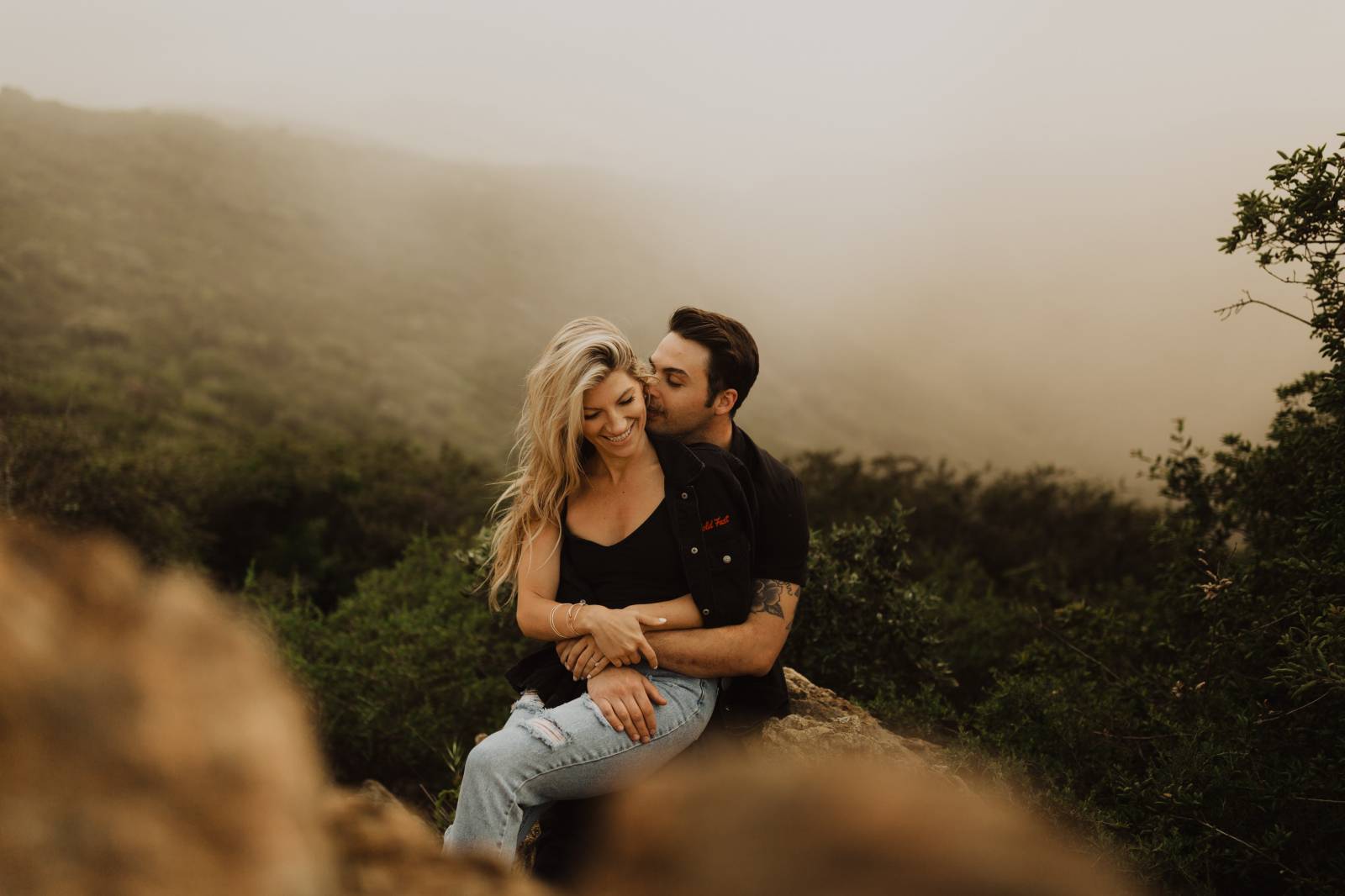 We weren't surprised at how stunning these engagement photos were when they popped up in our TWS submissions! Summer and Skyler's shoot was filled with plenty of laughter, and raw emotion. Carlee Tatum, from Milk + Thistle created some serious magic working with this couples natural chemistry, and the stunning landscape of the Central Coast. Take a peek for some inspiration, a little mood booster, and to hear more about this couple's love story.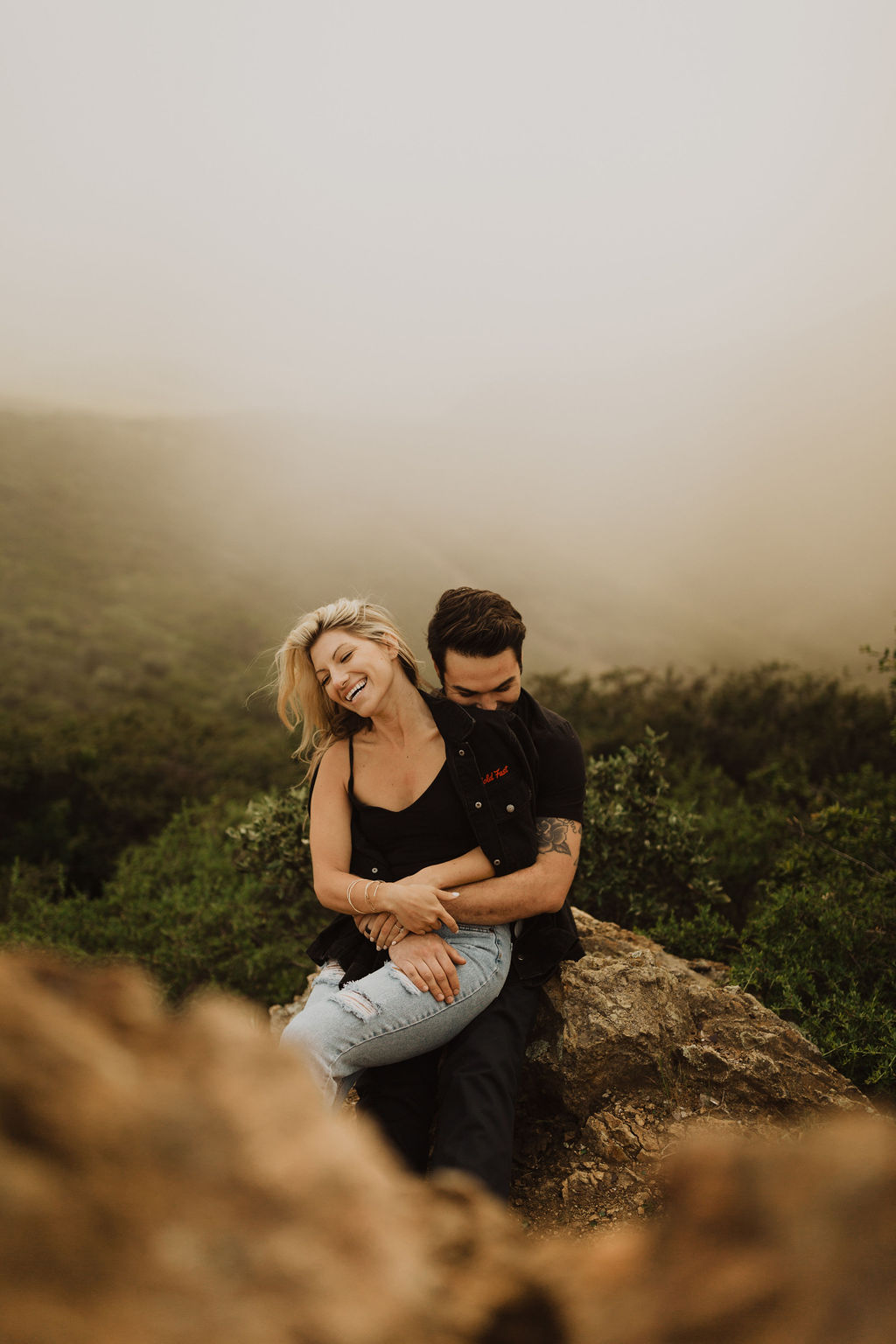 When and how did you two meet?
We met three years ago through family and friends. Started off great friends realizing soon after we had something special. We started dating two years ago and the most beautiful thing is it still feels like it's still just the beginning.
How did he pop the question?
On March 9, 2019 Skyler popped the question. A total shock and surprise since just a week prior he told me he probably wasn't going to be able to get a ring. Little did I know he had had it already for three weeks! We pulled up to Skyler's house one night and he asked me to get out of the car because he had something he needed to talk to me about. Out of total surprise of his serious look (and anxious to what he needed to talk about) I got out and went inside to hundreds of pink heart balloons filling the house with our years of photos hanging off of each one. Immediately I knew he was up to something big. I walked through with a pounding heart and was led out the back door to the backyard with 40 of our friends and family lined up with white roses. Lights lined the yard as I walked down collecting each rose to form a bouquet as I got to the end to meet Skyler there. With tears of happiness filling all our eyes he got down on one knee and told me "I know times will be good and times will be hard but I wouldn't want to go through it with anyone else but you, my best pal. Will you marry me?" I, of course, said yes and got the most beautiful ring I have ever seen. Jumping up and down as I got it placed on my finger, we walked back down the aisle with all our family and friends lighting the way with sparklers and celebrating with us the rest of the night! It couldn't have been more perfect.
What was your favorite part of the engagement shoot?
The engagement shoot was so special to us. Knowing Carlee, from Milk & Thistle, and her work over the years I knew she would be perfect at capturing our love and feeling in each photo. And that she did. Even with our nerves of being photographed she made it comfortable and got our raw moments captured just the way we were hoping. Loved her location idea and her mastered art goes without saying. It couldn't have gotten better.