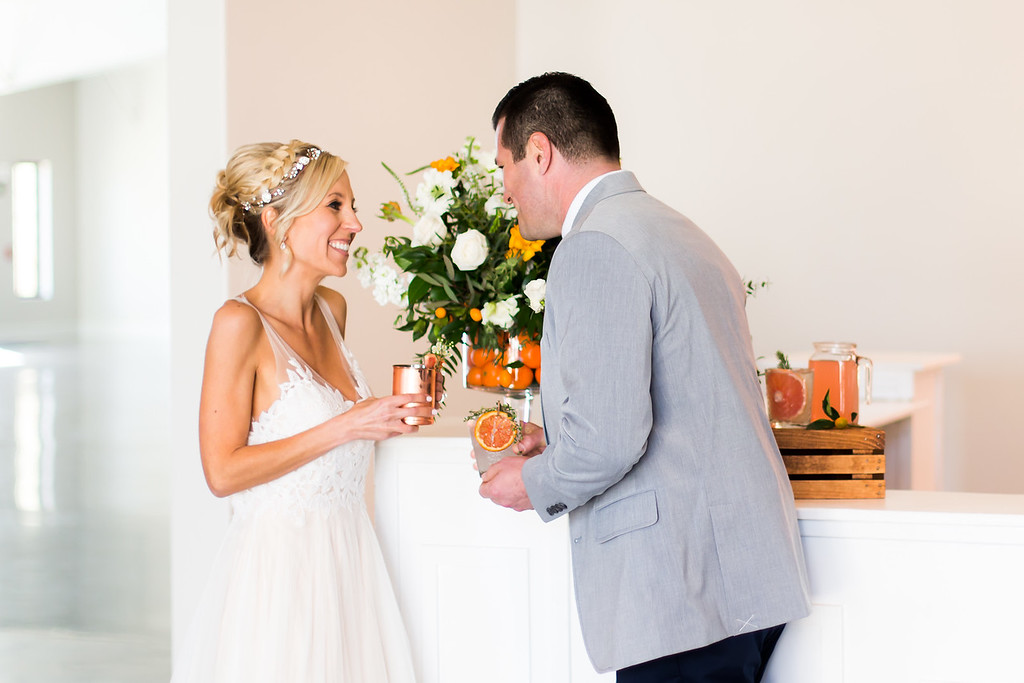 The rush of a fresh engagement is exciting and sweet, a feeling you don't want to end! Moving onto the "planning" portion of engagement can seem daunting, but there are a few key tips and elements to keep in mind to make the process more simple and enjoyable, and help you get back to what matters - enjoying your time before "I Do!"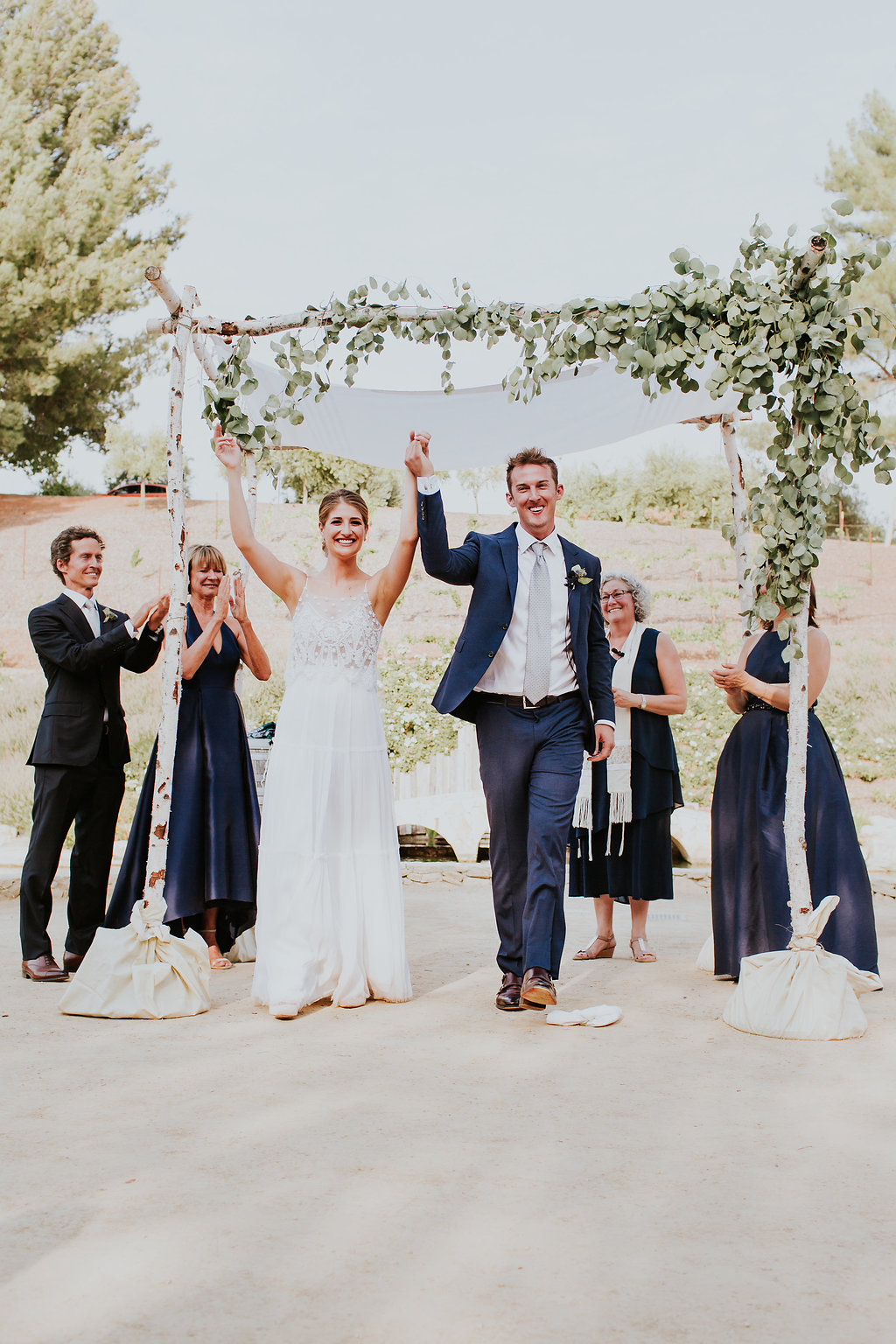 Booking Your Venue
Starting with the "where" is the best place to begin dreaming up your wedding. The myth that you need to set your wedding date first is debunked by the reality that venues have limited availability especially during peak seasons (March - November typically), and often book up months or years in advance. Some venues have lists of vendors like caterers and wedding planners that they work exclusively with, so making sure that your vendor dream team and your venue fit together is key. When deciding on a venue, think of the feeling you want for your wedding. If you envision your guest s all in an intimate space, be sure to look at venues that have room for both ceremony and reception. If you envision a grand reception space with lots of corners for creatively designed vignettes and experiences for guests to enjoy, look for a large space with plenty of room for tables and other areas, as well as interactive elements!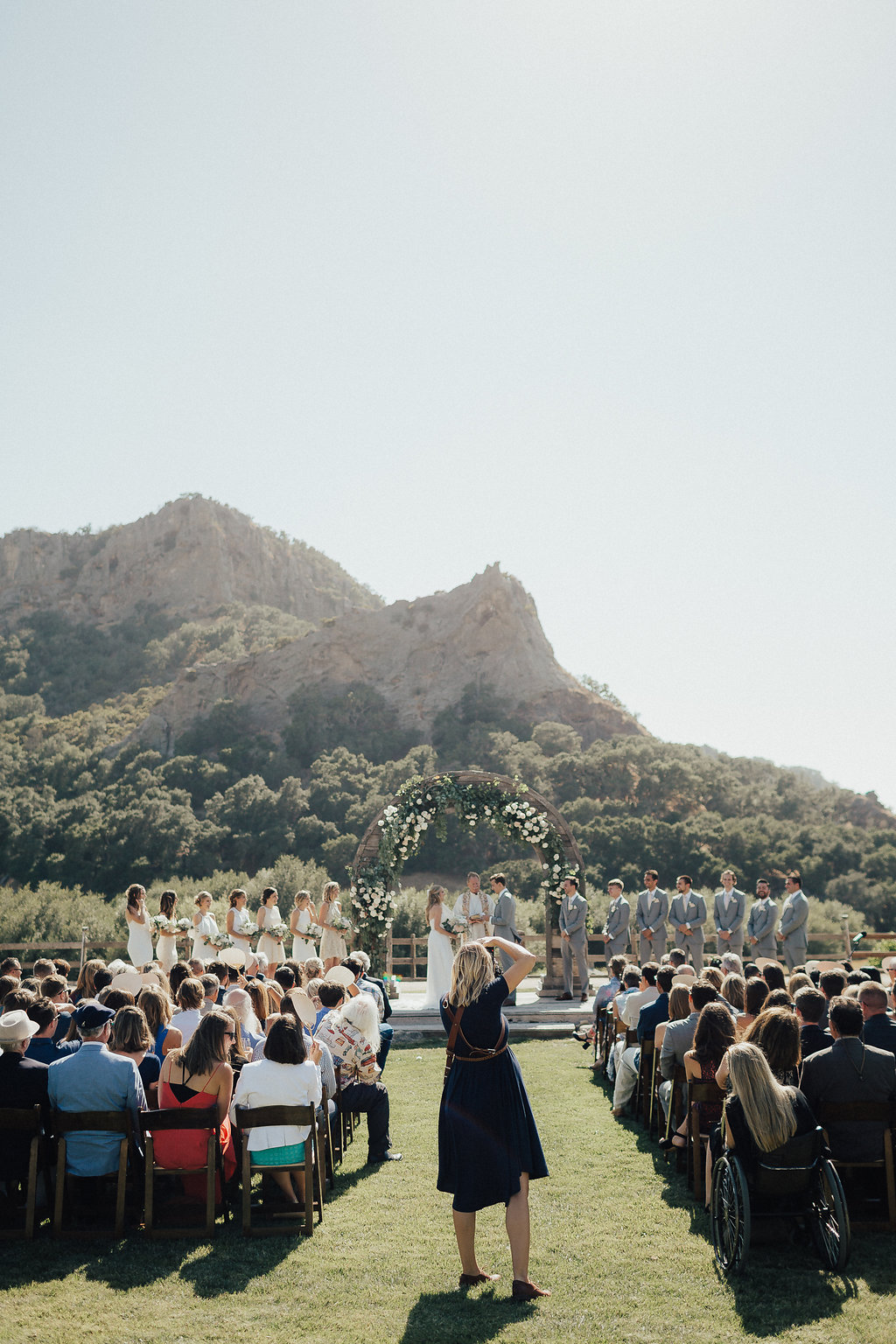 Wedding Photographer + Videographer
Choosing a wedding photographer can seem daunting. Scrolling through feeds and sorting though different styles is important, but be sure to connect with your top candidates for your wedding photographer in person or on the phone. This vendor and their team will be by your side for the majority of your wedding day, and selecting someone that you can have fun with is key.
Wedding Planner
Deciding on a wedding planner is one of the most quintessential parts of your wedding planning process. If you live a long distance from your wedding venue, or have an already hectic work and social life, consider a full service wedding planner and designer. This professional will be with you from start to finish, and provide a "turn - key" wedding experience for you and your fiancé. If the idea of creating your color palette, researching vendors, and placing rentals orders excites you, then search for a partial planner, or a "event management" style coordinator who is there to help you button up all of the details and ensure that your wedding day runs smoothly.
Catering Team
There are so many amazing choices for wedding caterers in San Luis Obispo. Sometimes pictures just don't do it justice (don't you wish catering websites were scratch and sniff?!). When selecting your caterer, look into what experience they provide. If they specialize in custom menus and plated meals, you can expect a menu personally crafted for you and on the higher end cost wise. If you are hoping for something more budget conscious, be sure to ask if the companies you are researching can do a buffet style meal. If the idea of a seated dinner just doesn't excite you, search for other alternatives like food truck style caterers, or even caterers that specialize in something more casual, like wood fired pizza or taco stations, and leave more time for dancing!
Drinks, please!
Selecting your bartenders and crafting a bar menu is often one of the most fun parts of wedding planning. Be sure to select bartenders who will work with you to craft the drink menu of your dreams, and inspire you with new ides for flavorful concoctions that are tasty and refreshing. Be sure to trust the advice of these professionals, wedding bartenders know what to expect for alcohol amounts, ice storage, and typical guest preferences, and will work with you to create a fun bar for everyone to enjoy!
Although these are just a few of the many vendors you will book as you build your dream team, these key vendors are a great place to start. Be sure to build your team with vendors you connect with, and look forward to spending your big day with. Each of our vendors loves to connect with their couples, and partner with them to create their dream wedding weekend,. Be sure to browse our curated list of San Luis Obispo wedding artists as you craft the wedding of your dreams.