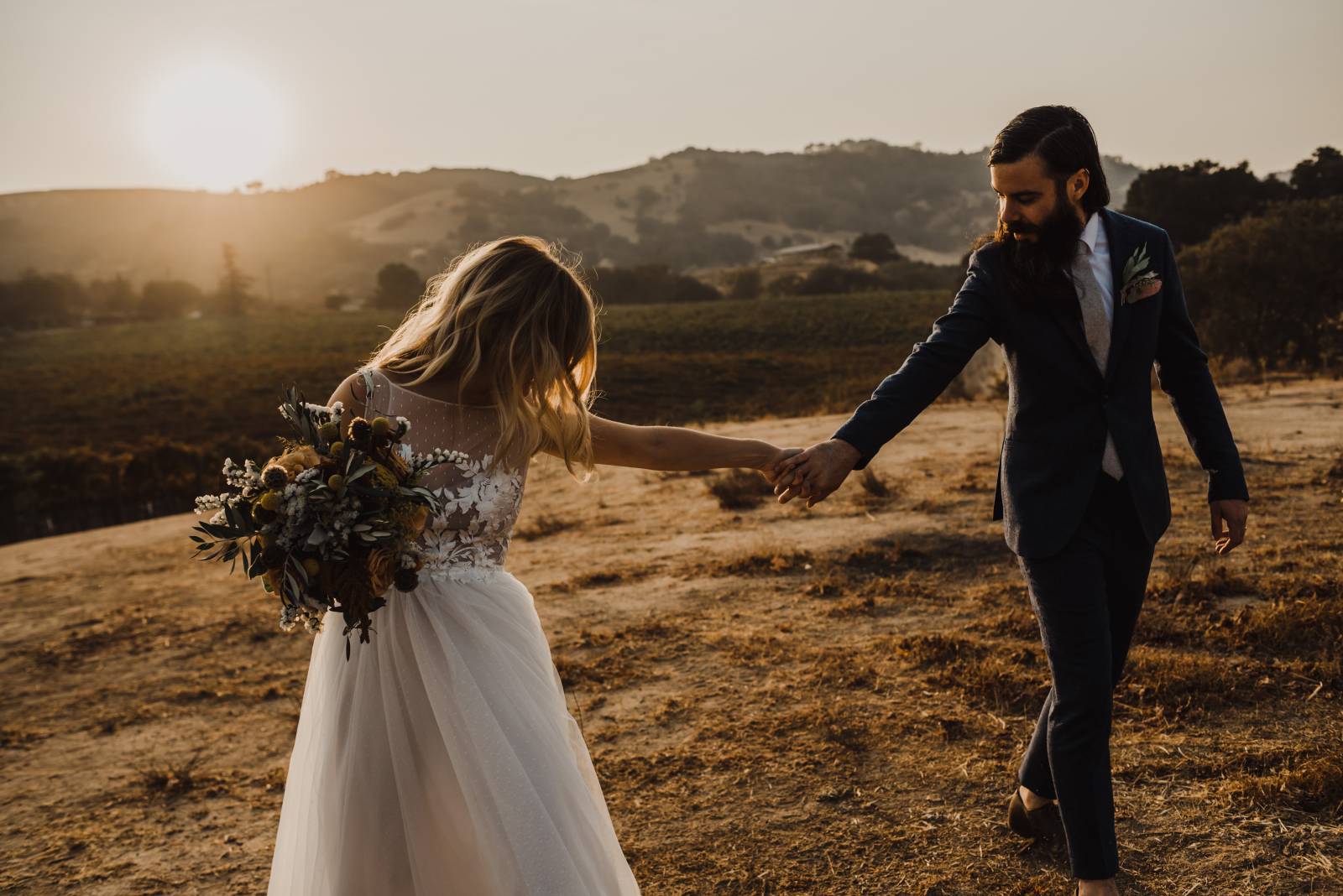 This Paso Roble's wedding was the perfect example of using Vintage Ranch's already amazing setting and adding just a few striking elements to create a vibe true to the bride and groom. These mustard, olive, and cream colors create a natural and organic feel. After hearing more from Ciel Bleu Event Design's, about her stunning design from this day, we gathered more insight on how truly fun and family oriented this celebration of love was.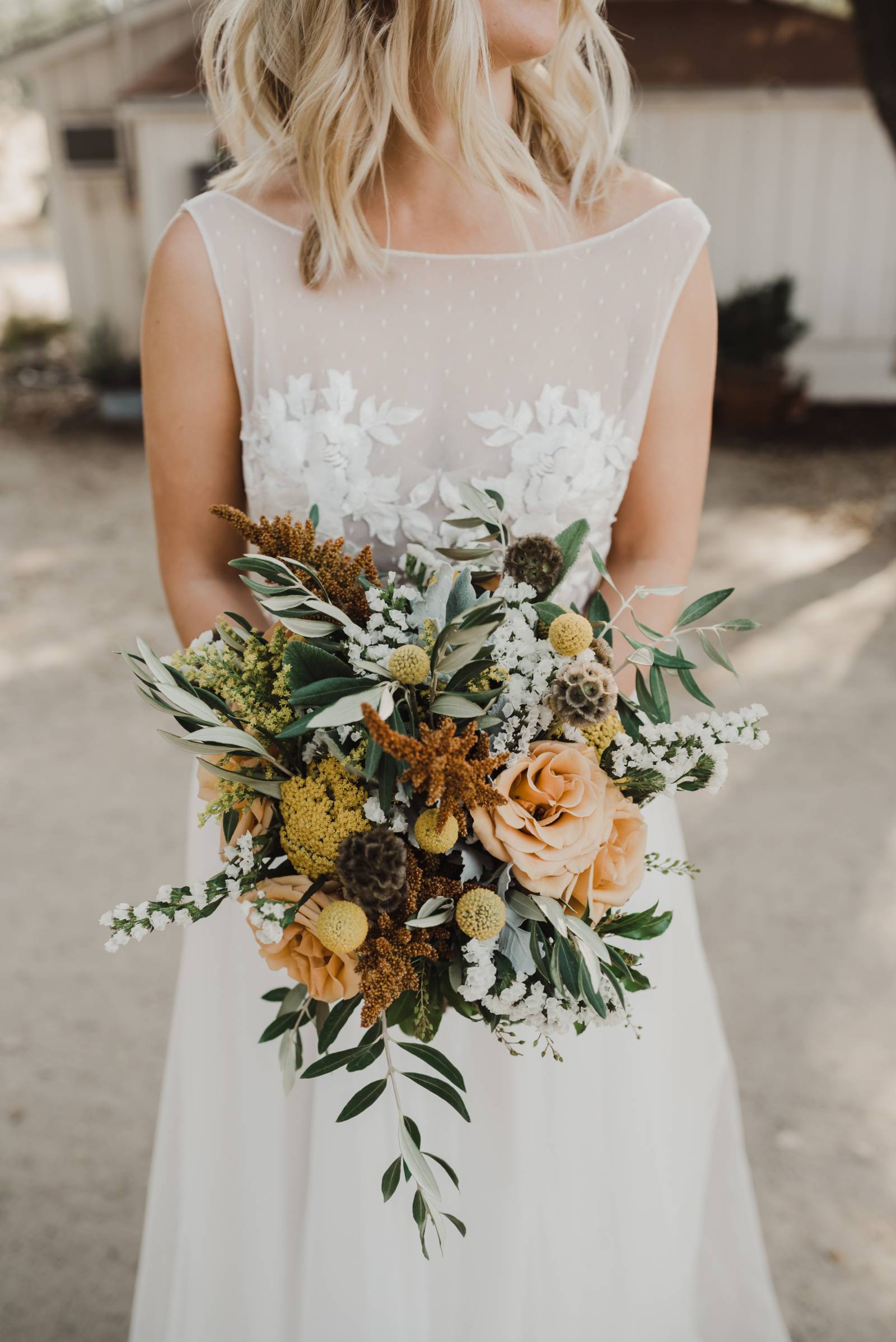 Vision
They wanted something fun, comfortable and reflective of the venue's setting. It was important to them to keep the wedding from feeling stuffy or lavish.
Wedding Planning Inspiration
We used Sydney's color palette of mustard, olive and creams to inspire the design using the venue's natural setting and a few striking elements!
How did you utilize your skills and experience to make your bride's vision come to life?
I made sure to utilize the talents of local, high end vendors who could deliver exactly what Sydney and Mike were looking for!
The Details
We loved the way the bar area turned out! Since we could not incorporate the bar into the tent's square footage we used the creative genius of Bella Vista Designs, Spectrum Floral, Scout Rental Co. and All About Events to create a separate, inviting bar and lounge for guests to spread out and enjoy!
Memorable Moments
There was a very brief part of the reception when the power went out- in most cases this would be any couple's nightmare but this amazing group kept singing songs, dancing in the dark with cell phones as nightlight and never missed a beat! It was truly a moment I'll never forget!
How did this wedding differ from other weddings you have been a part of?
These clients were such lovers of all things Paso Robles, wine and fun! They chose 11.11.18 because it was their 10 year anniversary from their first date. It was true love at it's finest!
Raddest Wedding Vendors
Bella Vista Designs for their beautiful draping and bar area construction, Scout Rental Co. for helping to design the perfect lounges for cocktail hour and reception, Spectrum Floral Design for the picture perfect
Were there any big challenges that you had to overcome on the wedding day that make for a good story?
It was actually a perfect day!