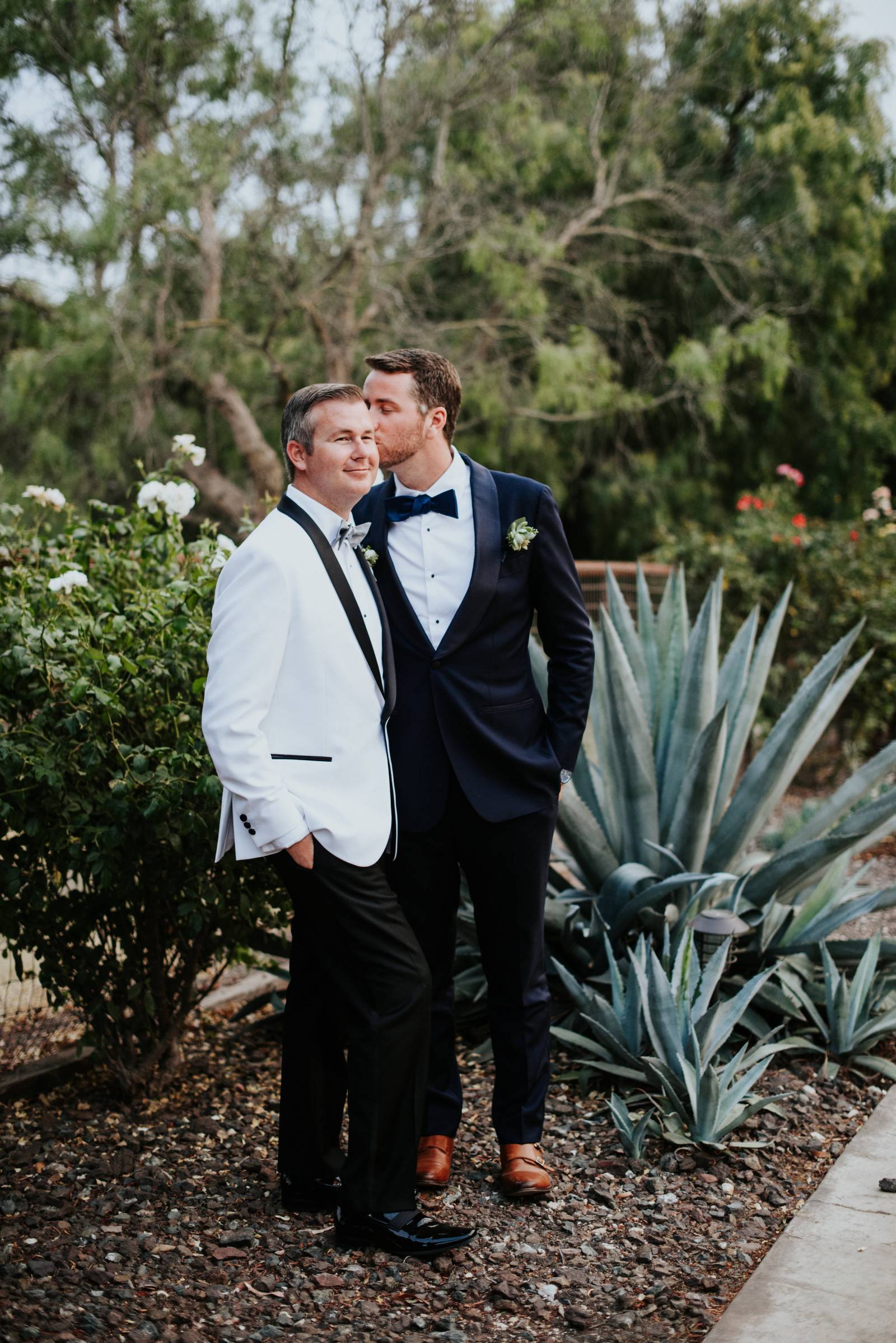 This wedding at Peppertree Ranch was inspired by the modern industrial vibe of the venue. Simple and elegant decorations with a focus on greenery take center stage at this celebration.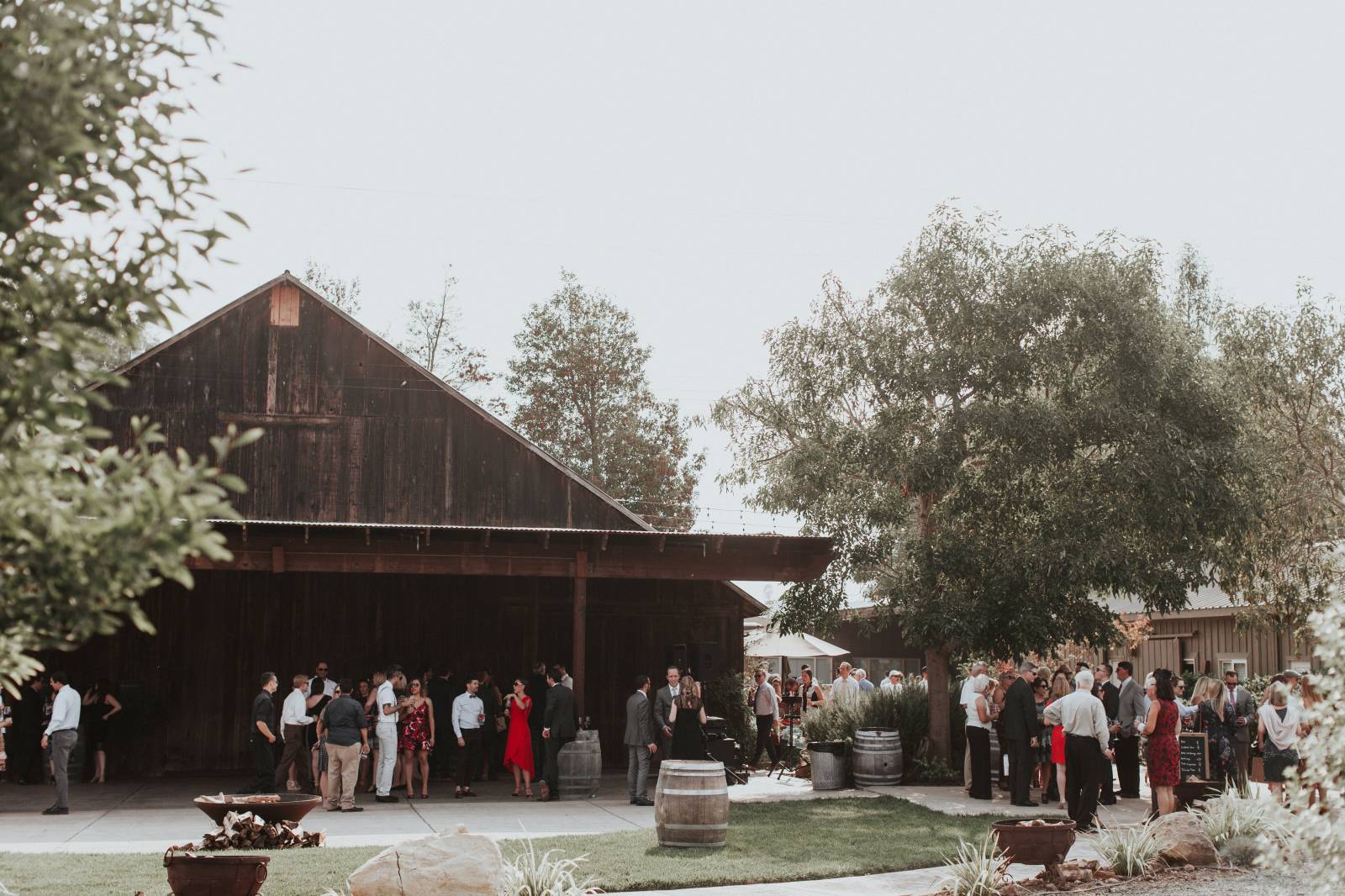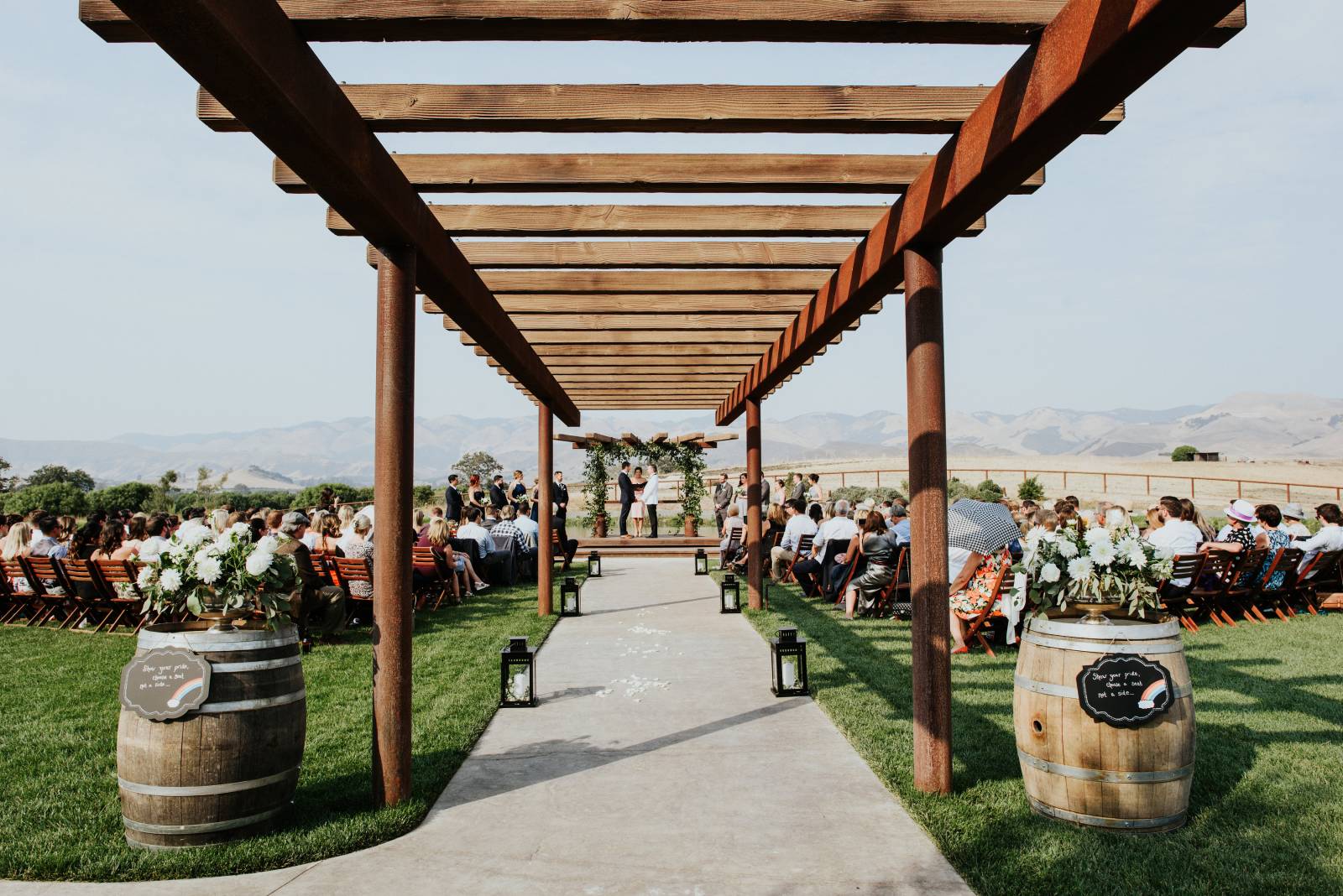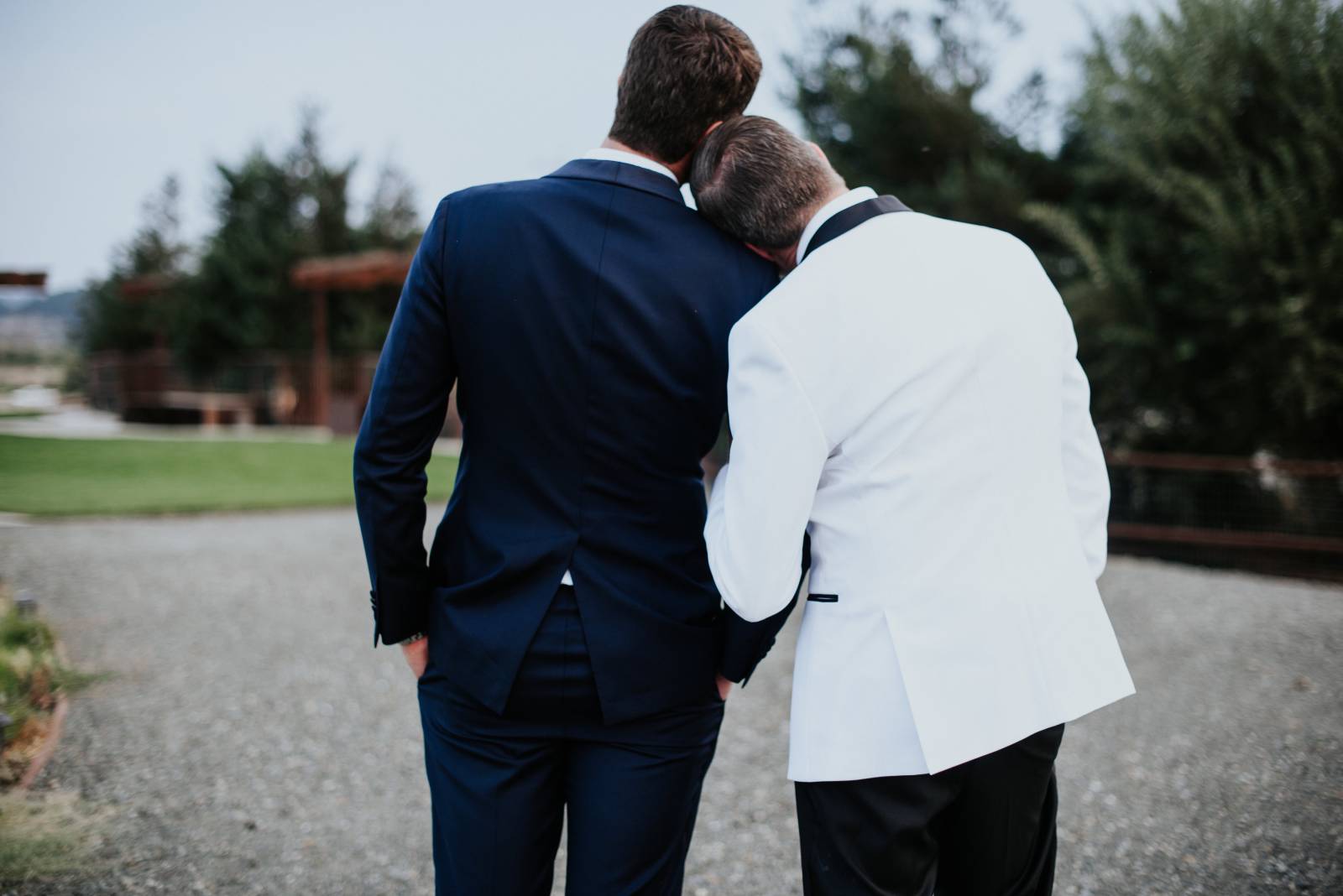 Patrick + Evan's Story
Patrick and Evan met in San Luis Obispo, CA once fateful night while both out for events with close friends. Evan happened to talk with Patrick's friend while requesting Carly Rae Jepson's "Call Me Maybe" on the digital jukebox at a dive bar. The two were pushed together and immediately hit if off, Evan even followed them to next bar. After finishing graduate school, the two moved to San Francisco and adopted a Corgi named Frannie! They share a love for traveling, scuba diving, and spending time with friends. Fast forward five years later and living with in-laws to save for a house, Patrick proposed on private boat off Waikiki, Oahu with two rainbows in the background surrounded by their families.
Wedding Day Inspiration
The wedding style was inspired by the modern industrial vibe of the venue that the couple wanted to center stage. They aimed to keep decorations simple and elegant with a focus on greenery rather than opulent flowers.
Color Pallete
The couple chose navy blue, a light grey, and wood tones as the primary colors and accents for the overall theme.
Memorable Moments
Patrick was most excited to have his entire family attend and be able to enjoy each others company over a few days. The rehearsal dinner turned into a rehearsal open house where everyone who traveled for the wedding was welcome and allowed us to actually be able to talk with people. Evan was most excited for being able to hit the dance floor and to have Frannie be the ring bearer with his niece as the flower girl!
One of the best pieces of advise Patrick got before the wedding was to make sure to look at each other at some point during the whole day and say that "this is the moment we'll remember." That moment happened when the couple sat down at the sweetheart table and everyone was chatting away getting ready for dinner. They looked at each other, took a mental picture, and reminded themselves of how grateful they were to have all 200 guests come from our the country to celebrate.
The Details
From the couple:
We, of course, had to play Carly Rae Jepson's "Call Me Maybe" in honor of the song we were fortunate to meet too. Carly Rae even sent us a video that our friend who introduced us played during the wedding speeches! We danced the night away to a mix of new songs and classic throwbacks like Whitney Houston's "I Wanna Dance With Somebody and even ended the night with Journey's "Don't Stop Believing".
Advice For Newbie Grooms
From the couple:
The best piece of advise I would give is to be careful about how much you actually plan to take on yourselves that needs to be done the day of. While we absolutely loved our wedding, we definitely weren't prepared for how long some things like the lengthy greenery takes to set up. We would not have been able to do it had we not had Patrick's Aunt Pam helping along the way (Pam used to own a floral business). We owe her for life! Make sure things that need to be done the day of the event are delegated ahead of time or you pay a wedding vendor to tackle them so you can enjoy the lead up the wedding!