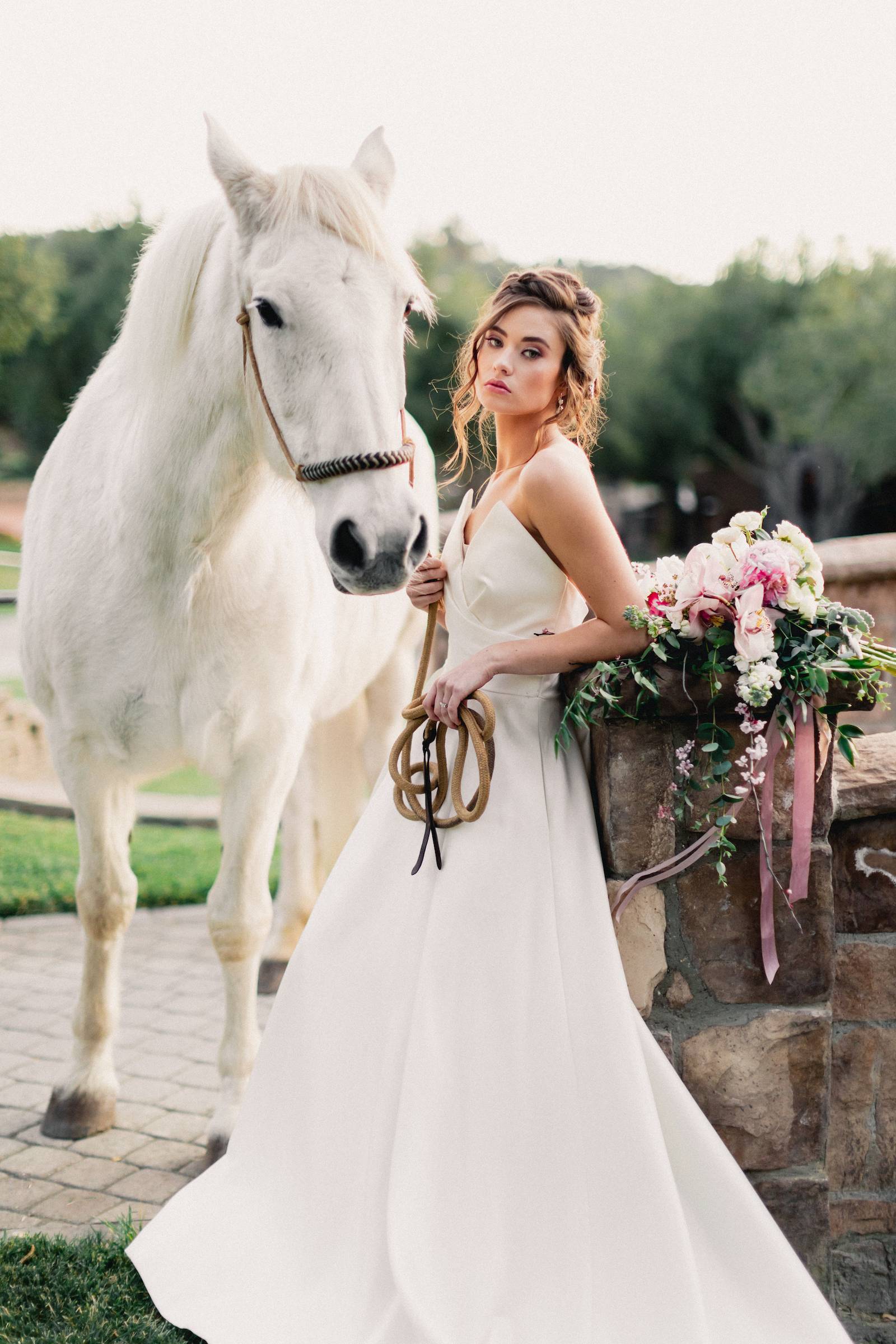 There is something so dreamy about this romantic equestrian bridal editorial that keeps our eyes locked on the images captured. From the live element of a white horse, to the lovely grounds of Loriana, our hearts are beating faster. Embark Event Design nailed the creativity while Ashley Rae Studios so beautifully captured this bride.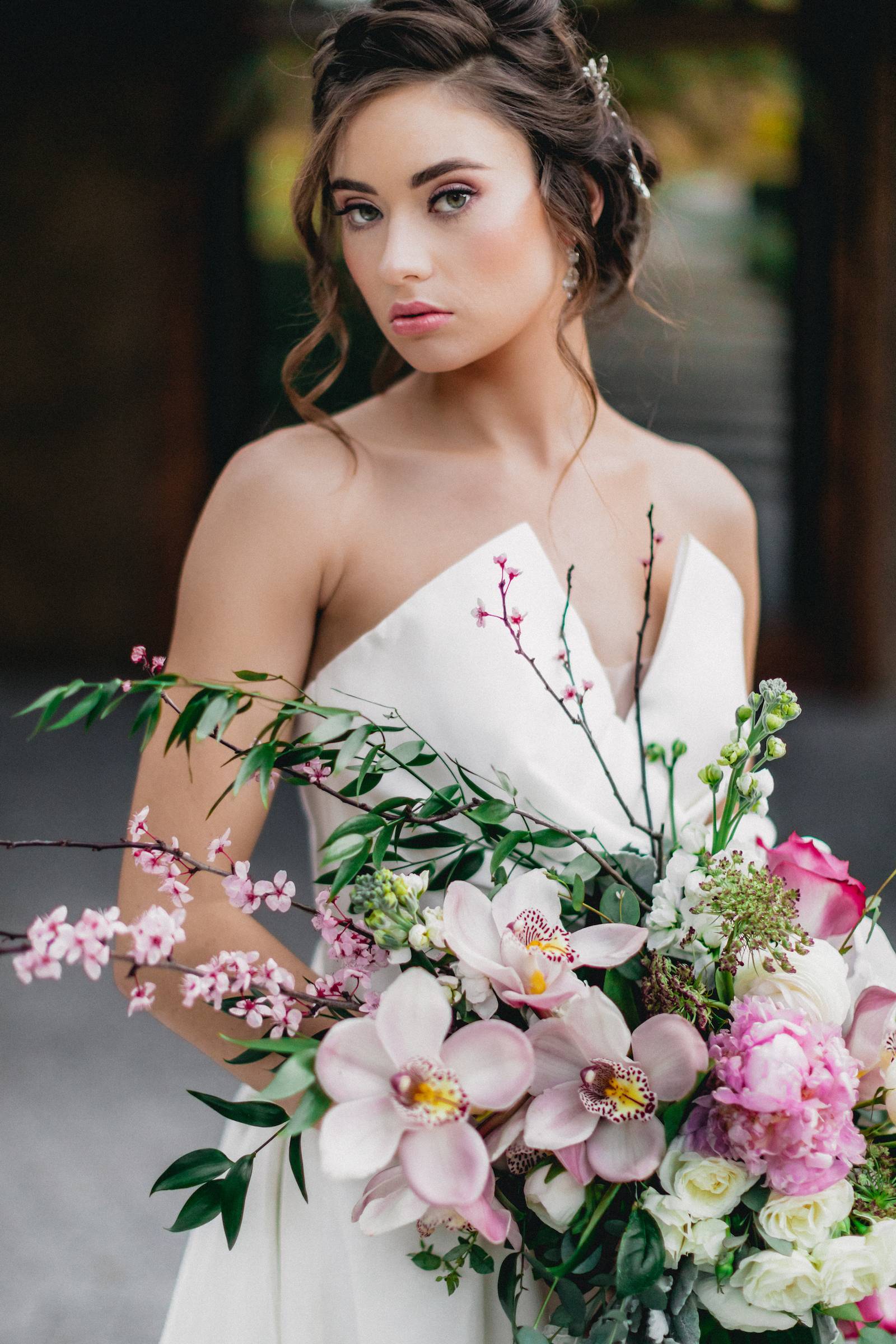 VISION
For this shoot, we wanted to capture the beauty of Loriana, with a highlight on bridal inspiration. A clean and simple dress paired with wild floral design and the romantic venue helped our vision come to life.
The Details
We were most excited about featuring the bridal suite in this shoot. French doors and high ceilings adorn the suite, and we loved capturing our sweet bride getting ready in such a beautiful location. We were also so excited to feature Angel, the white horse. Angel was so sweet - and loved walking around the venue with our bride. Adding live elements into an inspiration shoot is always fun and helps to add a new element.