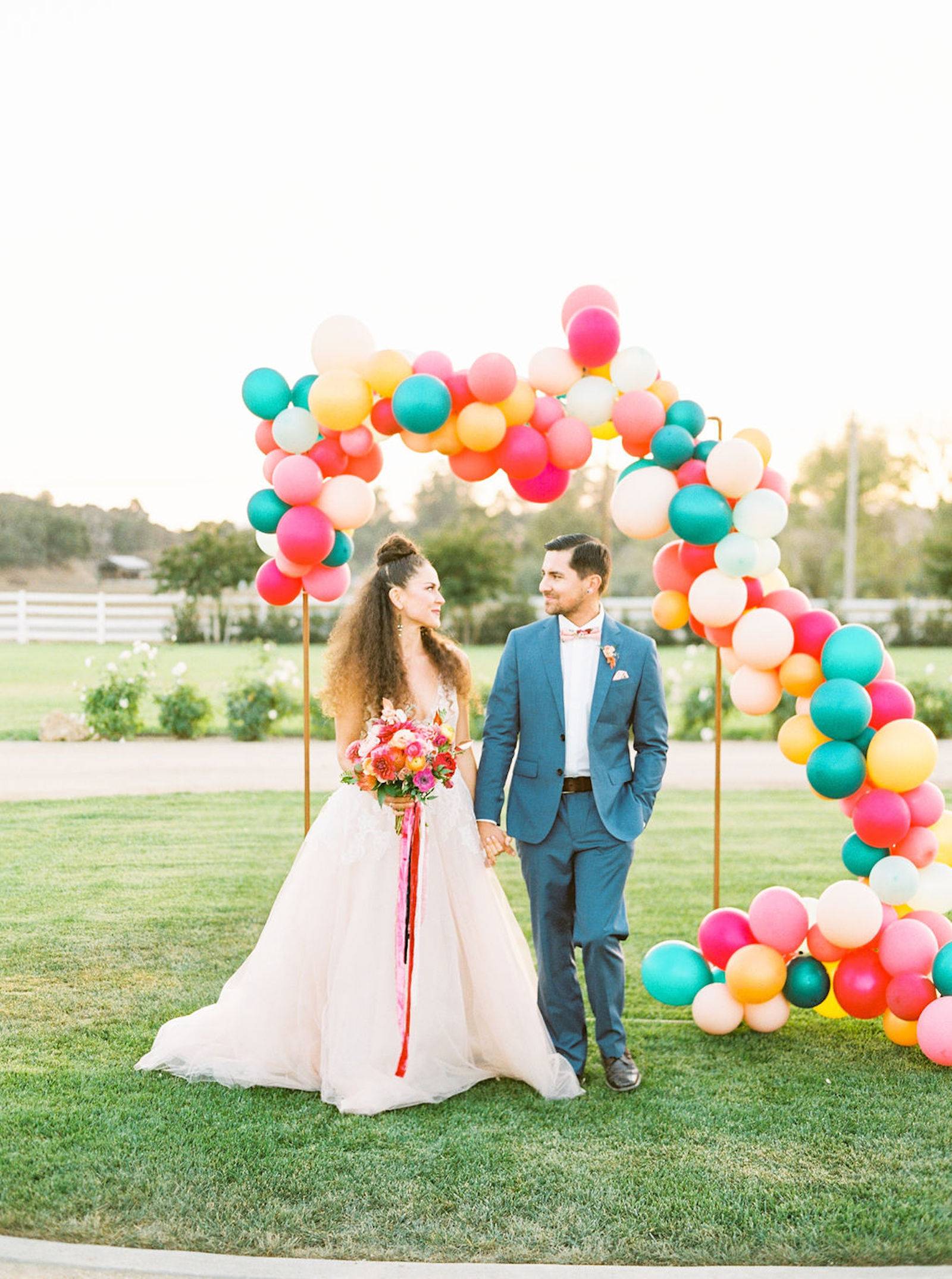 VISION
The inspiration was to think outside of the box to bring color into your wedding, and to do so in a classy, elegant, luxurious way.
As one who contributed to the design what was your inspiration?
I love the monochrome look as much as anyone, but it's so heavily done today...I wanted to do something that really popped and stood out without being tacky or harsh. I also wanted it to have a feminine feel, without being barbie or bubblegum.
The Details

The balloon arch and the ombre champagne escort shelf! Haute Sugar's dollop's of gourmet cotton candy and her drinks were also the perfect finishing touch!