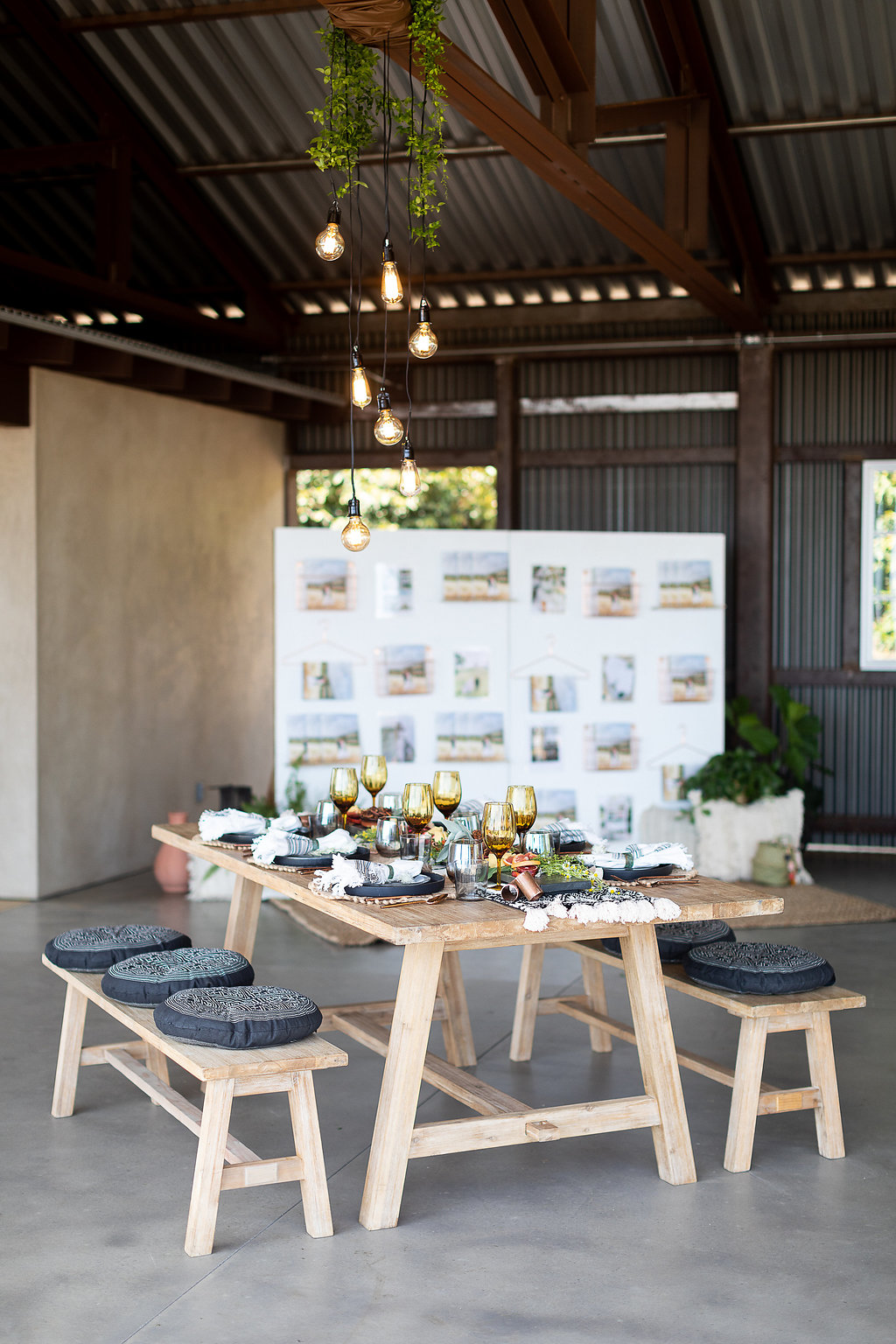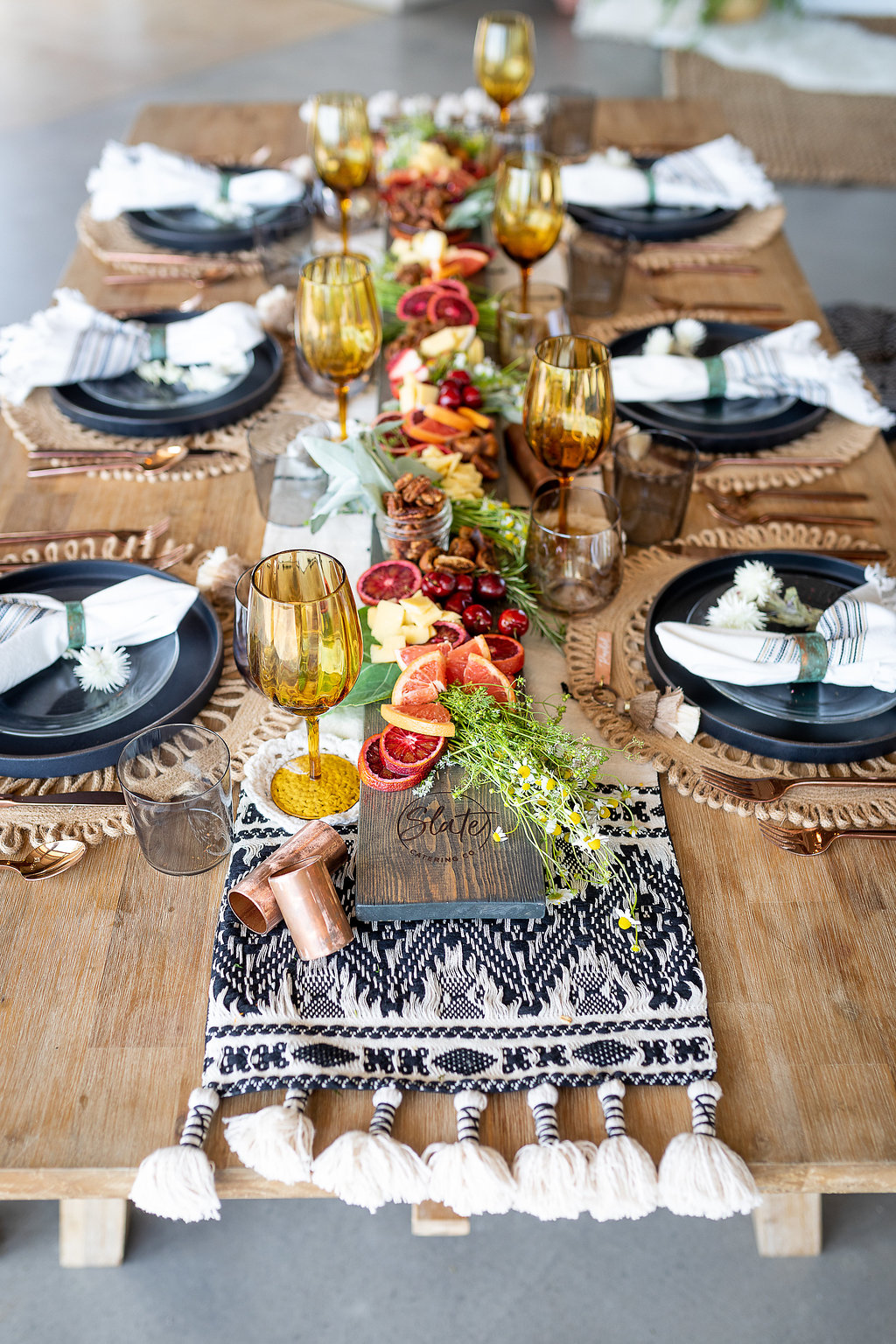 Can you describe your vision for this shoot?
From the designers of Wild Heart Events: "The vision for this shoot was to show off the vibe of the property, which we felt was a modern barn with so much natural beauty around it. We wanted to implement simple details but still introduce our bohemian style."
Describe 1 or 2 details that you were the most excited about.
"Creating The Wedding Standard magazine wall was one we had the most fun with and were excited about. We didn't want people to just grab a magazine off of a table but rather interact with the display. We incorporated the copper theme by having copper baskets, hangers, and shelves. We also loved how it was clean and really highlighted the beauty of the magazine and the fabulous vendors involved."
As one who contributed to the design what was your inspiration?
"We took a lot of inspiration from home images and wanted to create a vibe that felt familiar and warm. We loved the modern vibe and wanted that to be implemented throughout the event. We have seen a lot of great barn set up's but wanted this shoot to not be your typical barn style."
Delicious cold pressed Juice Ranch cocktails made by the wonderful bar service Liquid Cult and served out of the darling vintage white Trailer Trish.
Live music throughout the evening was provided by The Get Down Boys and lounge rentals from Party Pleasers.
Authentic, homemade, and dairy-free gelato by Tondi Gelato was definitely the hit of the party!
Can't get enough? Check out the film from this delightful evening crafted by Roman Howell Films!