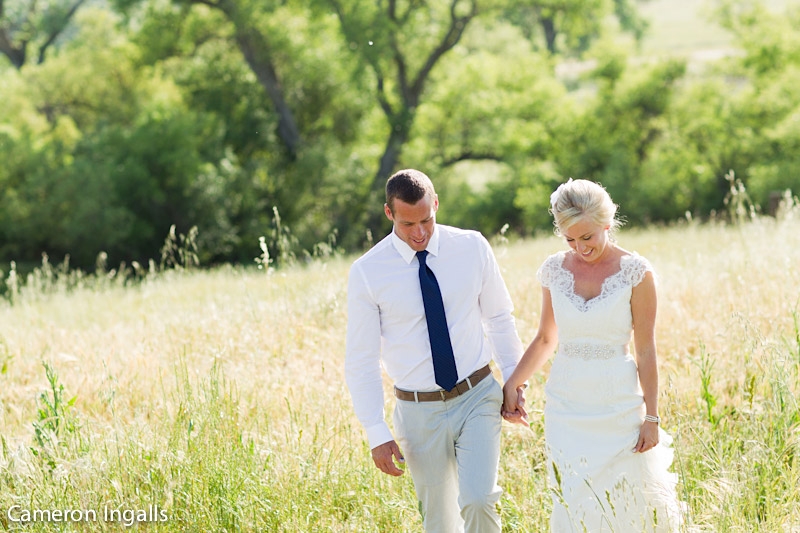 Santa Margarita Ranch Wedding | Jen & Mike
Jen & Mike's stunning ranch wedding can best be described as vintage rustic romance. This central coast wedding was held at the historic Santa Margarita Ranch forming a true match made in heaven. The venue was the perfect match with its natural beauty teamed with the wedding's romantic touches. Each color beautifully complimented each other, whether it was the bride's amazing turquoise shoes, the bouquets perfect shade of peach, or the groom's classic navy blue tie. No detail went overlooked, no moment left uncherished. Here is more from the bride Jen on how she and mike fell in love and the unique details of their special day; Enjoy!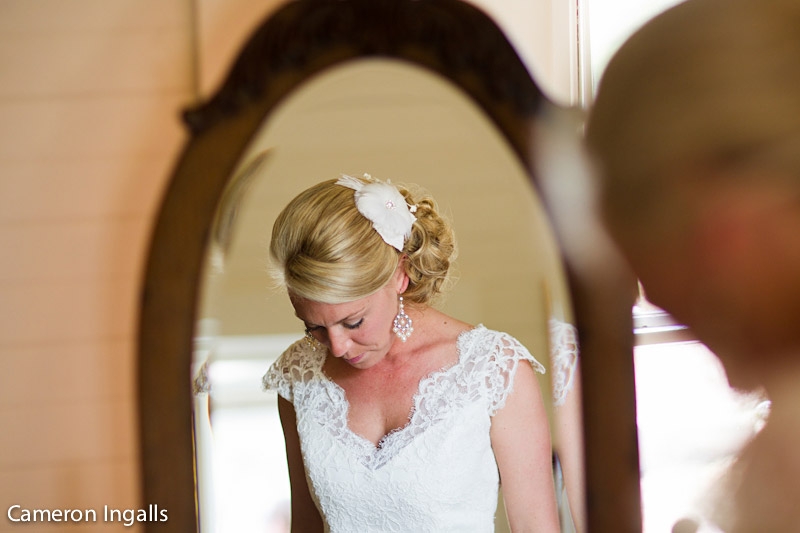 Mike and I first met because he is a paramedic and I am an ER nurser. We knew of each other but didn't really know anything about one another. One of our nurses coordinated a night out after our shift to meet the firemen. Mike and I started talking and really hit it off. We started showing each other pictures of our dogs, chatting like crazy. The night ended and I didn't see him at work for a few weeks because he had left on a surf trip. When he finally showed up at my work, bringing in a patient, I turned bright red and ran away. Which also must have made him nervous. His line was hilarious..."So, maybe I could get your number so I could watch your dog for you sometime..." But I gave it to him anyways...
The first love of my life, is my chocolate lab, "Brown Pants." Mike luckily fell in love with her playful soul as well! So, one day, I came home from a day of pampering and walked in to find "Brown Pants" sitting by the kitchen table with the beautiful ring around her collar. Mike came walking out of the kitchen and with champagne. His proposal/speech started something like, "Brown and I were talking today about family... And I was wondering if you would marry me?"
Oddly, I did not have any preconceived notions of how I pictured my wedding day or look. We made it up as we went. The dress, Oh, the dress....ahhh.... Once I put it on, I knew it was "the one." I had choices of shoes between the classy teal heels (love at first site as well) & the teal Toms (that were perfectly cute and comfortable.) I really wanted my hair down, but knew I would fuss with it and it would not show off the back of the gown as well. Makeup and jewelry just completed the look.
We never really picked out specific colors... We just wanted a light colored theme with lavender, peach and pink flowers infused. Once we saw the venue, we knew we wanted something that was natural. The beauty of the barn and garden spoke mostly for themselves. But if I had to categorize, I guess I fell in love with all the rustic chic decor I came across.
We wanted our wedding to feel natural. We had the most amazing surroundings of the green, rolling hills, oak trees, & flowers. We wanted our family and friends to take in all these things that we love in nature. The romantic elements naturally followed.
Mike & I did a lot of the crafting ourselves. I gathered ideas from different blogs and friends. We tried to just keep with the rustic and natural theme. We went thrift store shopping and upcycled things. Our vendors were also amazing in helping things come together at the end.
Our wedding was unique to us just because we made everything personal. We loved having our friends marry us, all of our family behind us and our "girls" (dogs) by our side. Our friends that married us did such an amazing job. Actually, just the whole day was beyond amazing...
Walking down the aisle with my dad (who I adore) to Mike (my whole heart) ahead of me was unreal. I felt as though I held my breath the whole time! Mike's eyes during the entire ceremony, staring deep into mine was momentous.
Want to submit your Real Wedding or Inspiration Shoot? Go to our Submissions Page to find out how!