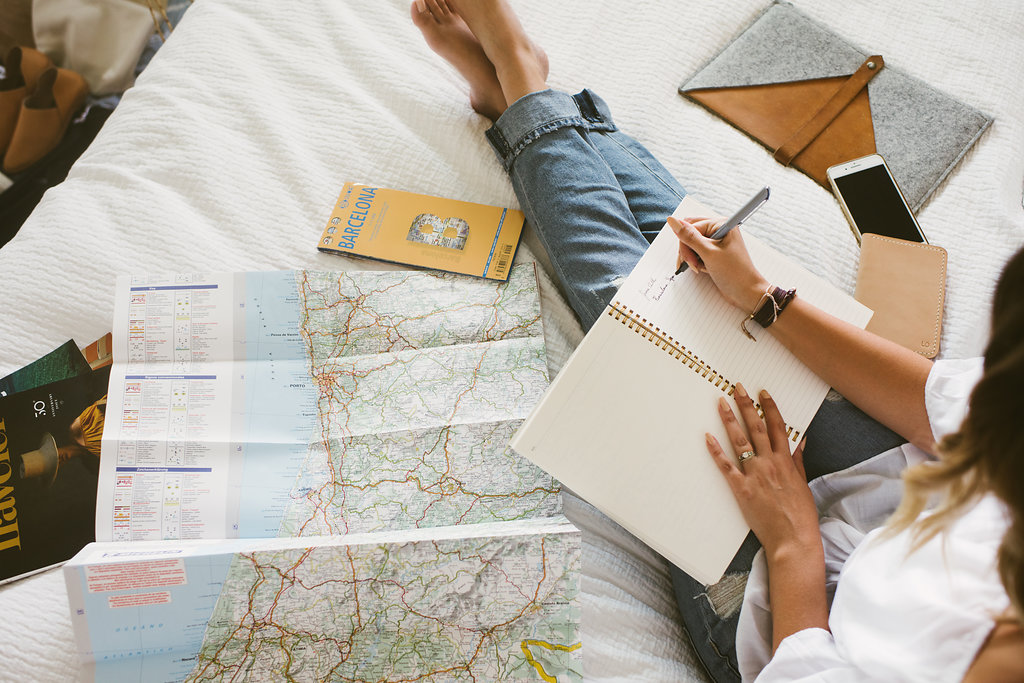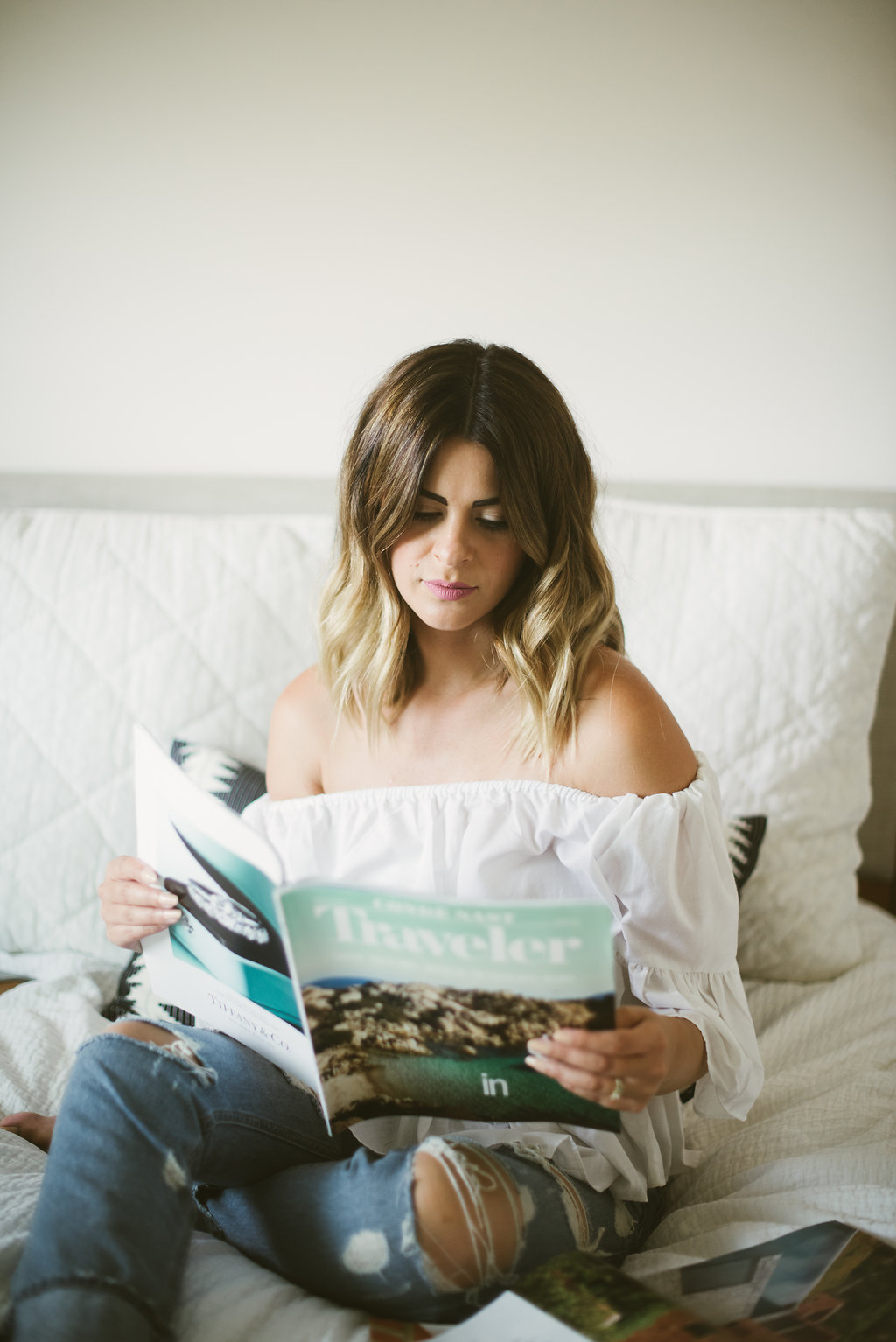 Planning a wedding can be such a beautiful and exciting time, but what happens when you're too busy or stressed to enjoy it? I have seen many engaged couples feel so overwhelmed by the process that something as special as a honeymoon often falls by the wayside. As the owner and lead travel specialist of the experiential travel planning boutique, Sweet Mūn, I'm thrilled to share my top 10 steps for planning the perfect honeymoon because I believe that exploring the world together can create a meaningful and precious bond that can last a lifetime.


1. CHOOSE TO TAKE A HONEYMOON
Though it may seem impossible to imagine planning an extravagant vacation following a wedding, it is vastly important that you decide to go on a honeymoon. Some circumstances may only allow for a quick getaway, or a honeymoon a month following your wedding but either way, making plans to get away together will be something you will never regret. It is so easy to fall into the routine of logistics and decision making when planning a wedding and that can make you and your fiancé feel like co-workers instead of two people in love. What could be better than kicking off your marriage and this new season of life by traveling the world together and having the time and space to reconnect with one another?
2. IDENTIFY YOUR DREAM DESTINATION
Now that you've made the decision to take a honeymoon (yay) it's time to start dreaming of your destination. Yes, there are probably a million places on your bucket list but this is your one honeymoon so try to focus in on the intention for this getaway. Do you want to lounge on the beach all day and enjoy countless sunsets from your overwater bungalow? Do you want to adventure into nature and explore new landscapes you never knew existed? Do you want to immerse yourself in a new city - the art, the food, and the culture? Consider the activities and experiences that best help you enjoy the world together and make those priorities for your honeymoon.
3. SECURE THE PROPER DOCUMENTS
Once you choose a destination, make sure you have all the proper documents you will need to successfully travel to your destination. If you are traveling internationally, make sure you have an updated and valid Passport. If your Passport is going to expire within 6 months of your travel dates, you will want to renew prior to your trip. This is a requirement to enter some countries as they don't want you to decide last minute to stay there indefinitely, which you may be tempted to try. You should also check to see if you need a Visa for the destination you're traveling to because that is a surprise you definitely won't want to experience.
4. BOOK YOUR FLIGHTS AS EARLY AS POSSIBLE
Despite rumors that there are certain days of the week that flights are cheaper, there really isn't a "trick" to getting the best rates on flights. It mainly takes a lot of time and research. Track your ideal flights for a couple weeks to understand the average costs. Then decide on a budget you feel comfortable spending and if you see the costs within that budget, just pull the trigger to book them. Odds are they won't come down much in price and if you're happy with the amount you're paying, then why risk it? If you're still not finding good rates, try searching flights leaving from airports within 3 hours of you - you may be able to save hundreds of dollars by driving a bit further for your departure.
5. FIND YOUR PERFECT HOTEL
This is one of the most important aspects of your trip and can often make or break your travel experience. Here the best advice is location, location, location. You may find the most magical off-the-grid boutique hotel, resort, or Airbnb but unless you plan to spend most of your time hidden away in this space, it may end up becoming a huge obstacle for getting to explore the town, city, or island you're in. You can likely find a lovely little place closer to the main sights, restaurants, and shops that would allow you the ease of every day adventuring. Or if you just must stay at that cute little hideaway, choose to split your time between there and a place in town. This will give you the best of both worlds.
If you're thinking of staying further from the center of town for a cheaper hotel option, keep in mind that the amount of money you are saving will likely be spent in transportation getting to/from the main sights. Sometimes, spending a bit more for a hotel in the city center will save you money in the long run.
6. PLAN EXCURSIONS AND ACTIVITIES IN ADVANCE
This can be one of the most time consuming aspects of planning a trip but is incredibly vital for a smooth travel experience. You should consider your transportation to and from the airport, destinations, train stations, and everywhere else in between. The last thing you will want to figure out while traveling is how to find your way to your hotel from the airport, arriving to the train station without tickets booked to your next destination, or realizing that you have to carry your bags up 100 cobblestone steps to get to your hotel.
You should also look into booking tickets to the top attractions, reservations at the best restaurants, and tours to see more of the countryside where you are visiting. There is nothing worse than showing up to the Eiffel Tower dreaming of reaching the top, only to find out that tickets are sold out for your entire stay or that you have to wait 3 hours in line just to walk the stairs to the top. Also, you know that famous chef with the Michelin star restaurant you've been dying to try in Florence? Yeah, that booked up a month ago. You want to be sure you plan ahead for all of your non-negotiable experiences you're dreaming of having on your honeymoon. It is not worth waiting to the last minute and risking the opportunity to enjoy the best your destination has to offer.
7. PACK EARLY AND PACK LIGHT
For some, packing can be the most stressful part of the trip. It may seem like the end of the world if you forget something, but keep in mind that most destinations have the essentials you may have forgotten at home. The best way to avoid the vacation packing stress, is to pack at least two weeks in advance. This will allow you time to order any last minute pieces you may feel you're missing and really think through all of the items you're bringing.
8. FLY SMART
You hear it all the time: "Get to the airport early." It may seem crazy to get to the airport 3 hours before your flight, but it will actually set you up for a much calmer travel day. Going early ensures you won't miss your flights, you may be able to secure better seats at check-in, your checked bags will be more likely to make it on the plane and therefore to your destination, you will have more time in the terminal to grab food, coffee, and even some books if you forgot to pack them. Lastly, you won't be so stressed! The reason airports tend to be so stressful is because everyone is rushing, late, worried about missing their flight - you don't have to be one of those people.
Try your best to get some sleep. I know, there are like a million movies you've been dying to watch and your flight has them all, but I urge you to start nesting the second you get to your seat and try to sleep before checking the in-flight entertainment. There will be plenty of time for that after you are rested and the more sleep you can get on the airplane, the less likely you are to be sick and grumpy upon arriving to your destination.
9. HIRE A PROFESSIONAL. ENTER SWEET MUN.
Let's face it, you're busy. You are planning a wedding, working hard to pay for said wedding, and have all of the other day-to-day responsibilities that make adding one more project feel impossible. If you're looking at this list and feeling overwhelmed, perhaps it's time to call on a professional.
This is a trip of a lifetime so don't just wing it
and hope it all works out. It is an investment of time and money, so protect that investment by leaving the details and logistics to an expert. Your honeymoon is also an opportunity for you to grow your relationship - it can be a truly magical time for you to connect with one another and explore the world in a way that inspires you and ultimately changes your perspective on the future.
Lastly, hiring a travel professional, can actually help save you money by managing your budget and securing you special rates on flights, hotels, and activities.
10. ENJOY EVERY MOMENT
Once you're off on your romantic getaway, disconnect from everything else. Perhaps decide to turn off your cell phones and only use it for photos on your trip, definitely do not take your laptop, and switch your brain into vacation mode. Everything will still be there when you get back and this is your opportunity to live in the moment without any obligations or daily pressures.
Know that when you travel, things can and will go wrong - the weather might not be perfect, you may miss a train connection, and sometimes you might want to sleep in instead of going exploring, and that's okay. Whatever the case, go with the flow and know that this experience is creating memories and a bond to last
a lifetime.