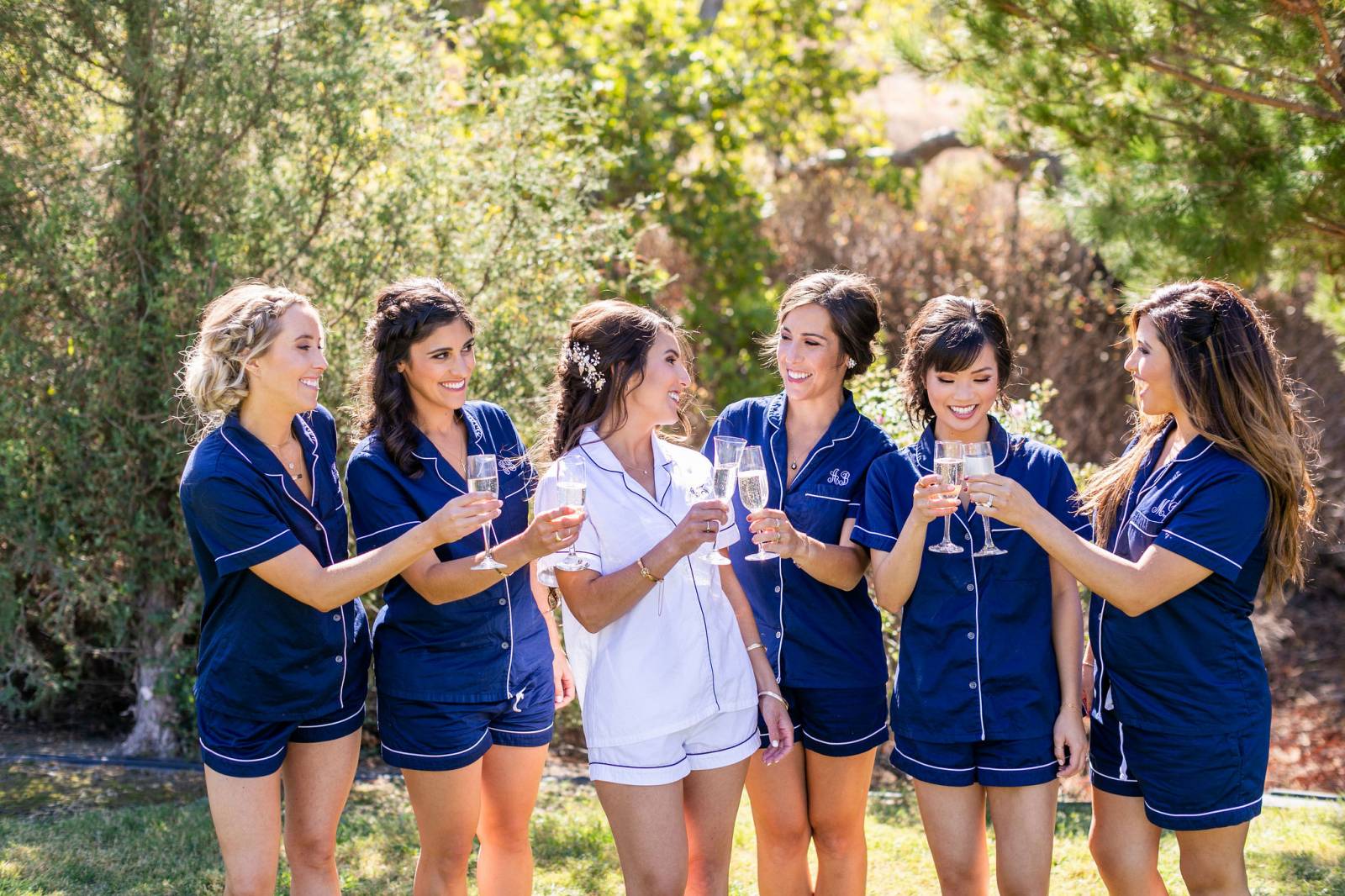 From San Luis Obispo wedding planner Ciel Bleu Events:
Can you describe the couple's vision for this wedding?
"Alina and Stephen wanted a comfortable, fun, inviting atmosphere with small personal touches along the way! We tried to draw from the natural beauty of Higuera Ranch and the surrounding SLO area by using a lot of neutral tones, tons of greens and a little bit of sparkle."
Boy Meets Girl
From Alina and Stephen:
"After connecting on a dating app. we had a chance to chat back and forth, and after some banter, we decided to meet for the first time at Palmer's in San Francisco. Ironically, Alina was studying for dental school and just looking for some free drinks and dinners, while Stephen was never taking this online dating thing too seriously. But, after the first date, we were hooked. What started as a short term fling before Alina moved off to LA turned into everlasting love (Alina said it first, by the way).

Stephen knew that we were meant to spend the rest of eternity together shortly after the first "I Love You's." Through one of the groomsmen, Ben DiSesa, he got a hot tip on a New Hampshire jeweler who would help Stephen, with the advice of Alina's sister and Maid of Honor, Ashley Buchanan, design The Perfect Ring.

Respecting the traditions of the proposal, Stephen began asking for Alina's hand from her Tito (grandfather); her father, Roger Borchardt; and her mother, Mamalina (Alina Dalmendray). He then took some sage advice from his sister and Best Wo-Man, Alicia Dagrosa, to ask Alina to marry him on his birthday. ("You can have an Alina for your birthday!")

And so it was set! We headed down to Monterey, CA for Stephen's birthday weekend, had a delicious dinner, and retired back to our quaint hotel to make cocktails and sit in front of the fire--one of our favorite pastimes. Alina offered Stephen his birthday present; a beautiful leather banded watch. To which Stephen replied: "I also got myself something for my birthday..." He got down on one knee, pulled the ring from his pocket, said a few words and ended with "I want this forever."
From San Luis Obispo wedding planner Ciel Bleu Events:
"I loved watching Alina walk down the aisle at the Mission SLO- there's just something so magical about that building! Alina's Mother is a local physician so it was nice to have someone local to communicate with. So many of my clients come to this area for a destination wedding, it's rare that I work with local families"
"I really loved the way the inside of the barn turned out- it was a definite highlight! San Luis Obispo wedding florist Katie Noonan of Noonan's Designs covered wires that were strung over the dance floor by Bella Vista designs with smilax and other lush greens. It was such a great finishing touch! Bella Vista also installed a wall of lights behind the stage where the band, The Lucky Devils, performed. They had so much fun on stage with that crowd they never took a single break! It was a dance party! I worked directly with all of the San Luis Obispo wedding vendors to make sure the design message was consistent and that all of the details were covered, addressed and confirmed."