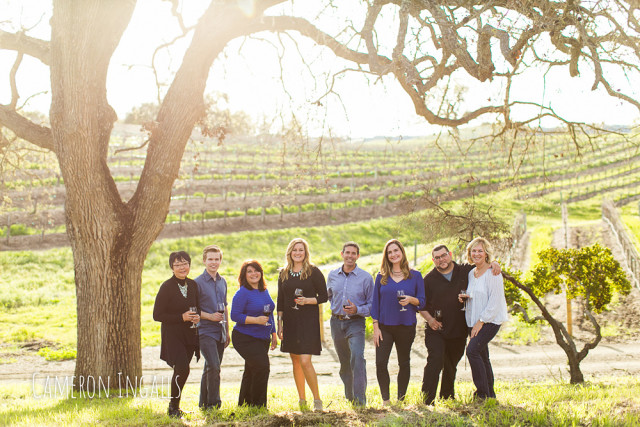 CATERERS | ARTIST INTERVIEW ///
Trumpet Vine Catering has a long standing reputation of delivering fresh and flavorful fare! This company creates an experience for each and every couple they serve from the first tasting to the last bite on their wedding night. "Unexpected" and "delightfully flavorful" are some of the words that best describe my reaction when enjoying their custom cuisine. Jennie, the head chef and owner of TVC, is about as flavorful as her food; very sweet but also spicy! Her crew is full of hard working folks who are passionate about what they do as well as being a professional, fun, and efficient team. Get to know Jennie and her passion for food!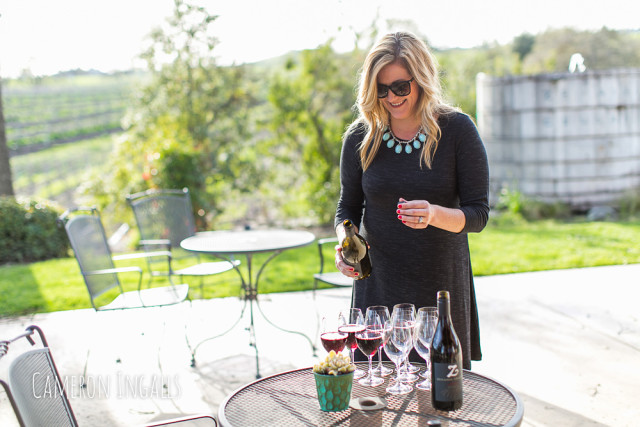 How did you get started doing what you do?
I've worked in the entertainment, hospitality and event industries in various capacities since college. In 2004, I moved from Los Angeles to the Central Coast with my husband, Brian, with plans to continue my aspirations to be an event planner. I applied for a part time assistant position with a small catering company in Paso Robles, and a through that small twist of fate, came to realize my true passion for food and events. Four years later, under incredible mentorship, and support from my family and peers, I purchased the company I loved- Trumpet Vine Catering.
Who or what continues to inspires you?
The whole art of putting together an event inspires me. Specifically weddings, the combination of emotion, logistics, personalities, skill, and talent that go into producing an event makes my heart pitter patter each and every time
What makes your business unique?
I hate this question. I'm confident that all caterers in the area provide good food and great service. We all want to make it look good. And we all source local produce because it is right here in front of us.
What makes Trumpet Vine Catering a success? Consistent commitment to creating tasteful cuisine, well orchestrated events and pleasant memories since 1999. For 15 years, from the moment we make contact with our Clients we believe we are creating an experience for them. We think about how to make their guests feel welcome, ways to make their wedding reception unique, how to educate our couples so they are making informed decisions about their reception, and most importantly how to create food that is a reflection of their tastes and vision.
How would you describe your ideal couple?
Our ideal couple loves food. They desire a memorable dinning experience for their guests that is visually beautiful and delicious without pretention. Our ideal couple wants to make their guests feel like they are at an intimate dinner party, not at a cookie cutter wedding. They do not want to choose from Menu A, B or C from a website.
What's your business philosophy?
Do it because you love it. And surround yourself with a team of professional who love it (catering) too. Keep looking forward to new trends, creating your own trends, and improving on what you already do. I am a firm believer that we fail upward.
Favorite part of a wedding?
Um, the food of course! We put oodles of love into the food we create, and then serve it with warmth and professionalism.
Why do you do what you do?
I enjoy creating delicious beautiful food, organized chaos, and the priviledge of being part of one of the most important days of a couple's lives. Pretty much a dream career when you think about it!
What question do you always ask the Bride & Groom?
What are their favorite restaurants? What do they like to make at home?
How do you normally begin your day?
What would you say is your greatest accomplishment?
Professionally speaking, tripling the size of Trumpet Vine since taking over in 2008 and, throughout this growth, still maintaining the original vision and mantra for the company I fell in love with back in 2004.
What do you enjoy doing on your day off?
Tell us about your first job?
Old Navy, baby. We were the first generation of stores to start wearing head sets to communicate with each other around the store. Yea, I am THAT old.
OK, tell us your Nickname(s)?
Not sure what they call me behind my back, but mostly "Boss" or "Mom".
Tell us one thing few people know about you?
I am deathly afraid of the ocean, specifically creatures beneath me that I cannot see. However, I will be the first one to watch any scary shark or floating adrift at sea movie.
Wedding trend that your loving right now?
Small plate food and cocktail combinations during the cocktail hour. Tacos and margaritas, oysters and champagne, etc. This is a playful and responsible way to mix it up without offering a full bar at receptions.
Ethnic inspired street food. This seems to be the new spin on comfort food.
Wedding trend that will hopefully be out next year?
I don't wish ill will on any wedding trend. Like jean styles, they go away and come back with each new generation. When I first started catering, edible flowers were considered cheesy, and now they are everywhere again.
Be smart, not right. Because the two don't always go hand in hand.
What do you miss most about being a kid?
Ability to be unapologetically honest.
What's in the top 5 of your bucket list?
Where do you see yourself (or business) in the near future?
Possibly a store front with grab n' go picnic items and pre made hot meals for busy families.
Anything else you want to say that we didn't ask?
I feel like I just completed a therapy session. Thanks Cameron!