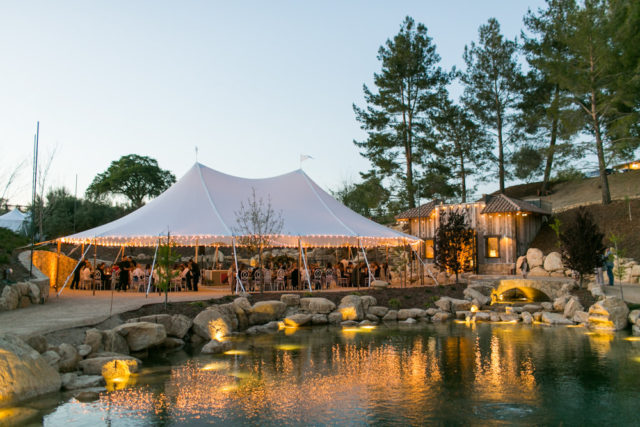 Earlier this spring, a team of the Central Coast's best wedding artists came together to produce a community dinner at Terra Mia Vineyard. It was nothing short of amazing! Over 60 Wedding Standard members gathered to enjoy company, cocktails and conversation in the beautiful setting of Paso Robles wine country. The Wedding Standard is a collective of wedding professionals who work for a love for their craft and have a passion for what they do. They are passionate about raising a standard of excellence in the wedding industry.
For this event, we had over 20 Artists pull together to make it not just a typical mixer or get together but a complete wedding experience; something most of us work to create regularly but rarely get to sit down and enjoy. Breaking bread together over an amazing family style meal prepared by Trumpet Vine Catering was a special treat! Models roamed the event and showed attendees what it would look like to get married at this spectacular new venue. We all got to witness first-hand the potential Terra Mia has to create an unparalleled atmosphere for our couples to say "I do".
Karson Butler Events, Noonan's Wine Country Designs, and All About Events worked together to pull together rentals and a color palette inspired by the venue - plum-tones and greens paired with inspired details that were both luxurious and approachable. Katie is amazing at using local floral and foliage in new and unexpected ways, as evidenced in the chandelier over the dance floor and beautiful tabletop designs! All our our Artists stepped up to deliver an experience that was elegant, sophisticated and heart warming. The team came together to do their best work while celebrating our industry by fostering encouraging relationships through community.