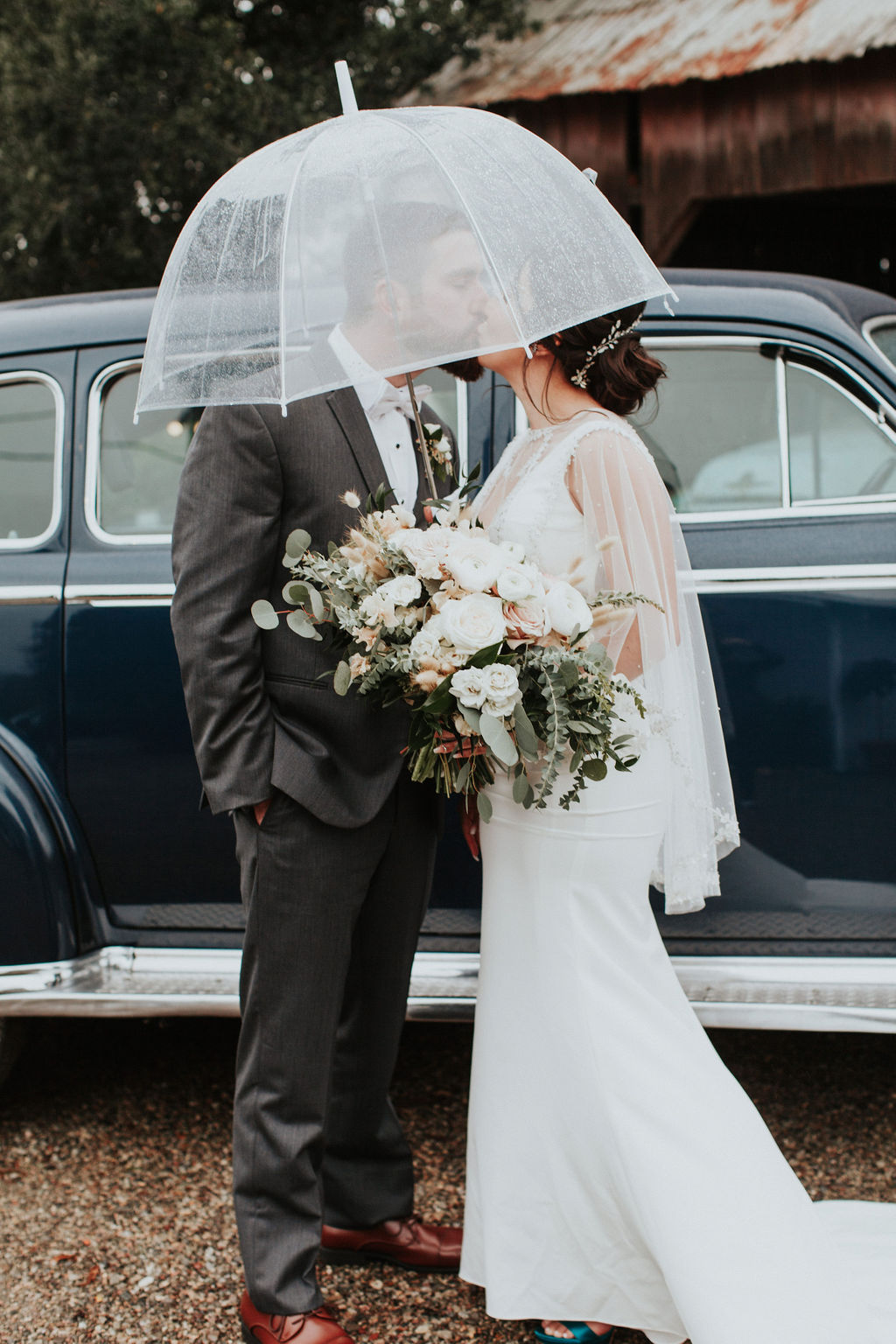 San Luis Obispo wedding barn wedding venue Dana Powers House was the perfect setting for this romantic and moody wedding, and rain added an extra element of cozy. Wedding planner and designer Vanessa of Vanessa Noel Events crafted this wedding with perfect details and intentional designs that included both the couple's unique style and family tradition.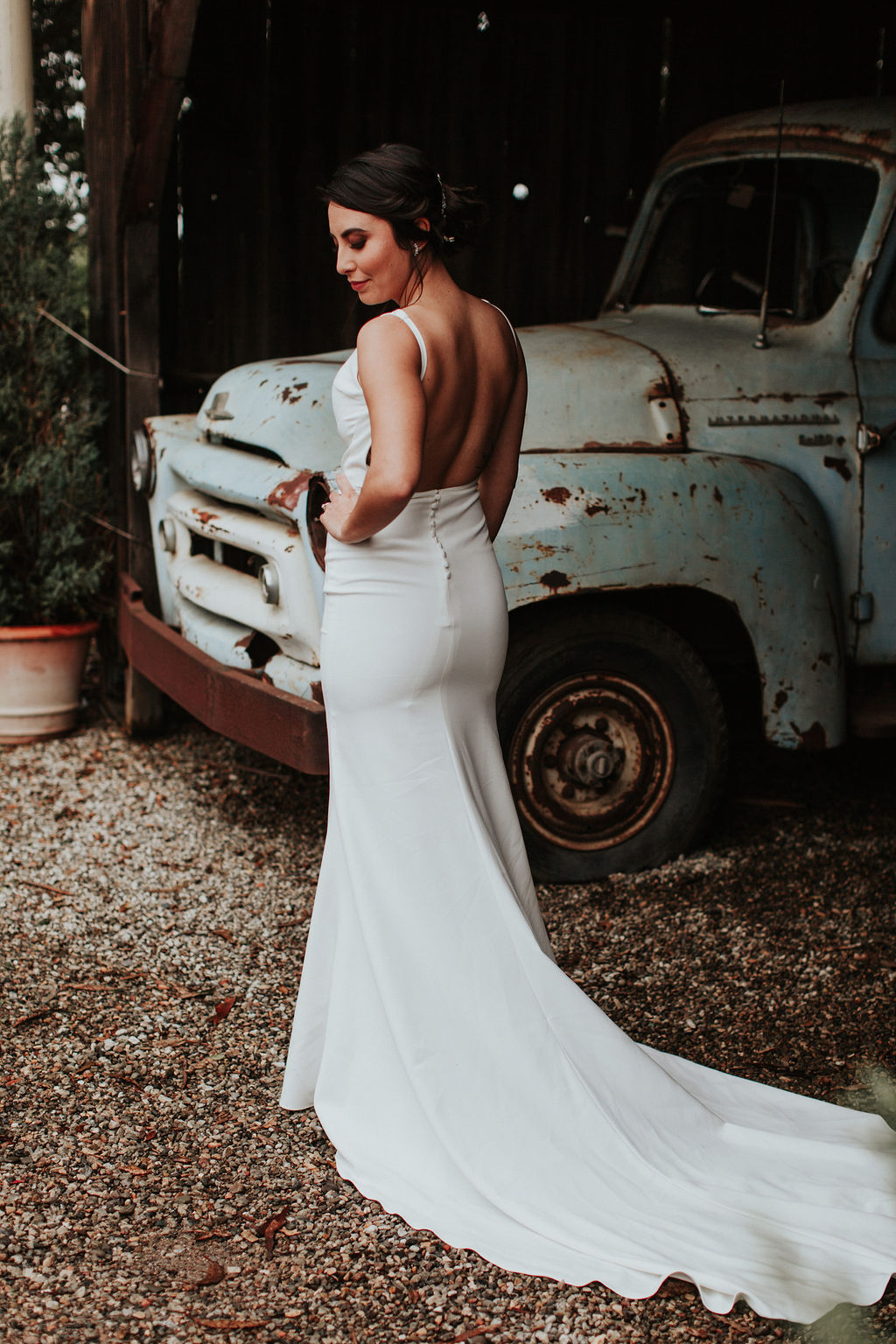 From the bride: "Our colors were a moody twist on a succulent palette. Overall, we chose the most neutral yet timeless colors of the palette as our base, and incorporated subtle touches of color in the flower arrangements and bridesmaids dresses. Evan is color-blind so we had to make sure to chose colors he could distinguish."
Our wedding style was inspired by our families. We wanted the decor to feel elegant, yet casual enough for our guests to feel comfortable.
Boy Meets Girl
"The two of us met freshman year of high school through mutual friends. After months of Evan slamming my locker shut during passing periods, and me stealing his fries during lunch, we started dating sophomore year. We stayed together during my college and grad school years at Duke and Tulane, and his at LSU. We always joke about Evan's bad luck, and his proposal was no exception. His initial plan was to propose at City Park in New Orleans, but the park closed at dark so he missed that opportunity. His next idea was to propose at a rooftop bar overlooking the city but, as it turns out, there was an event that night so the bar was full of people (he's shy and wanted an intimate moment). After another failed attempt at a different location, Evan chose to propose that night at my apartment in the city, exactly a year before our wedding date."
"We were most excited for the escort display, made to resemble my great grandmother's kitchen in Mexico. We were also excited to see the subtle decor touches we incorporated in remembrance of family members that had passed, such as my father's old cowboy hat and boots, and Evan's grandfather's elephant figurines. While those touches were probably inconspicuous to most guests, it helped us feel their presence on such a special day."
"When my mother's family first immigrated to the US, they worked on the property where our reception was held. It was very touching to see everything come around full circle. They were all so excited to be back on the property, this time as guests to their niece's wedding. We will never forget seeing the emotion on my uncle's face as he posed to take a picture with old property truck he used to drive as a teenager over 40 years ago."