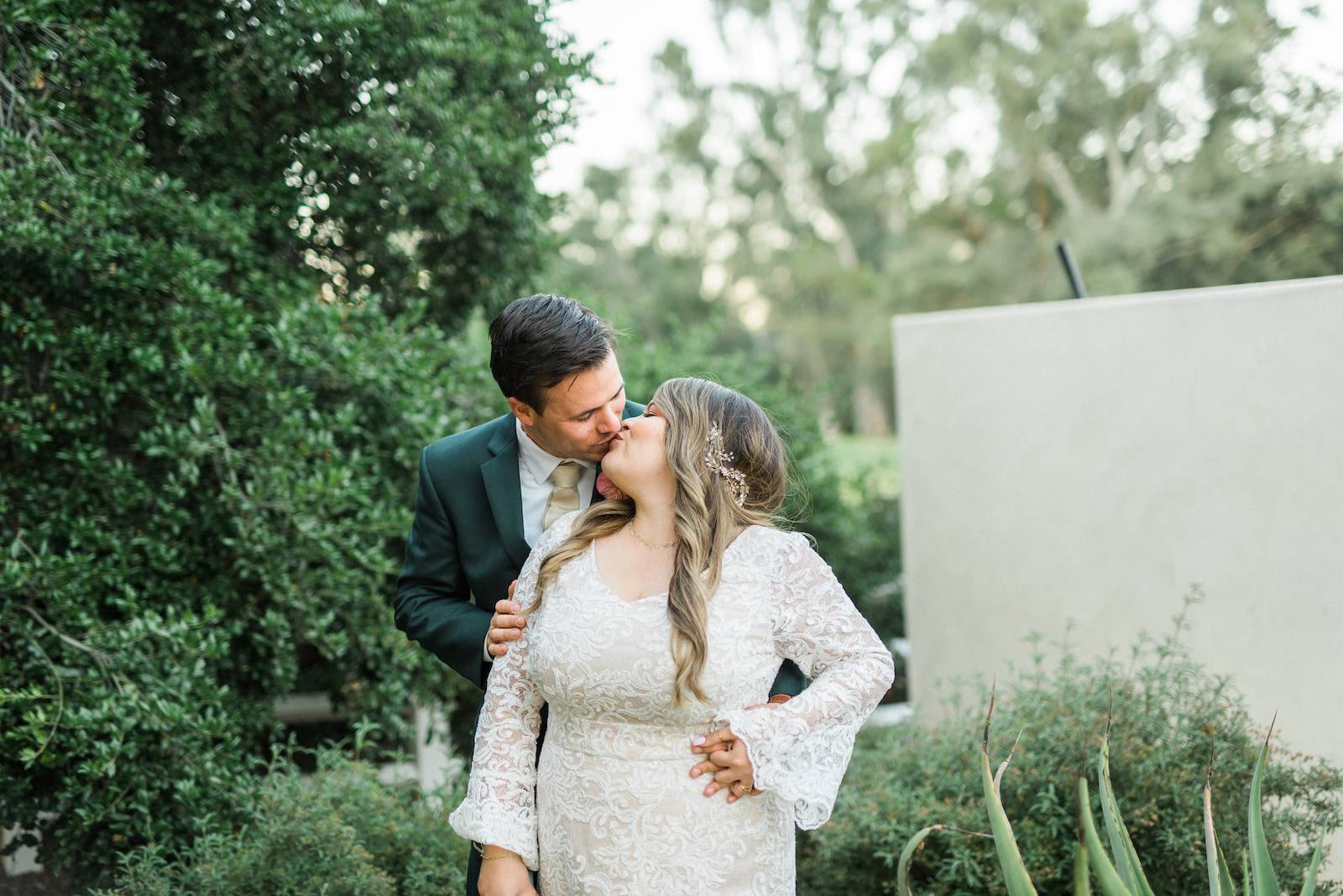 From the bright florals to the stunning grounds of Topa Mountain Winery in Ojai, this wedding will cheer you up on any given day. One of our beloved artists of The Wedding Standard, Sarah Ellefson Photography captured this incredible day. This bride even surprised herself with a bright and show stopping color palette of fuchsia, dark teal, yellow, orange, green, and more. You will be sure to have a big grin on your face after this one. Enjoy!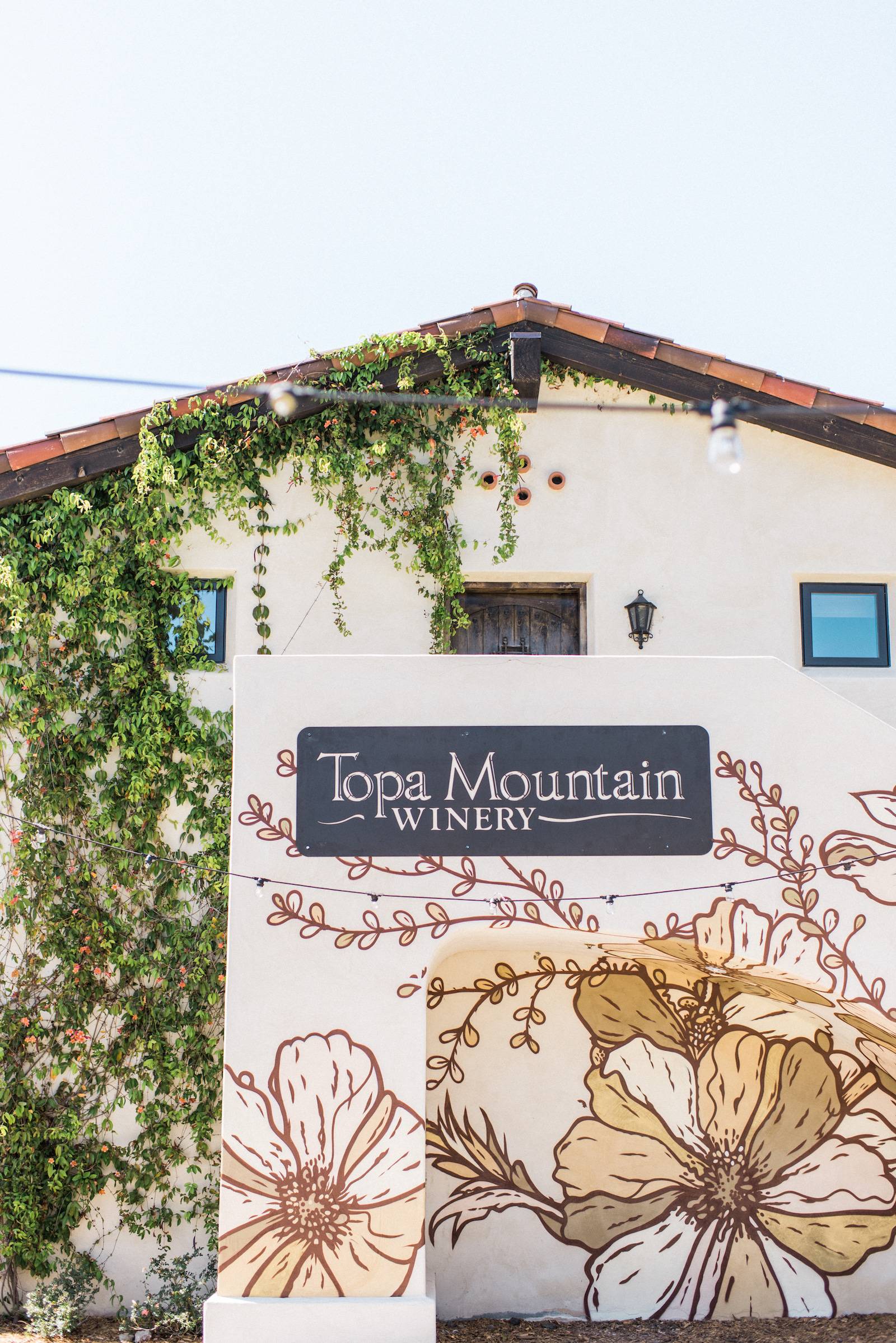 Girl meets boy!
We both graduated from CSU Channel Islands In 2013, but didn't connect on campus. A few years later we started talking on Twitter and haven't stopped since. We met in March 2016 and made it "official" in June. We both date with intention so the talk of marriage was always a topic of conversation, but I still had no idea leading up to the engagement. He proposed on 10.21.2018 after a whirlwind wedding season (4 of our friends got married last year!). It was just the two of us at our favorite beach spot where we live in a Ventura, CA... then he surprised me with dinner at our go-to restaurant with both of our families there! He did GOOD!
Wedding Planning Inspiration
I never thought I would've picked such a bright color palette for our wedding day (I used to gravitate towards simple, elegant whites and greens), but I'm soooo glad I did! Since Topa Mountain Winery is gorgeous on it's own, I knew I didn't need to do much to enhance its beauty. I worked in the wedding industry for 4.5 years, so I had that to my advantage by knowing guests will not remember elaborate decor, so I saved myself the money and stress. Also, my mom is a talented florist and in addition to her mother-of-the-bride duties, she made all my floral dreams come true! Not to mention tag teaming with our dear friend Caitlyn from a Fleur de Rye, who gifted us the amazing ceremony arch! So long story short, I wanted to wow our guests with bright bright BRIGHT florals, and it was more beautiful than I ever could have imagined.
Color Palette
Fuchsia, dark teal, yellow, orange, green, etc. Springtime brightness!
The Details
Goes without saying: the FLORALS! And not sure if this applies, but we made the decision to forgo a wedding party which is not very traditional, but we both didn't regret it for a second. Having had groomsman/bridesmaid duties last year, we really wanted it to just be the two of us and have our closet friends simply enjoy themselves. This choice isn't for everyone, but I'd encourage engaged couples to consider it. Also, we got married on a Tuesday because YOLO.
Memorable Moments
The speeches. Since we didn't have an official best man or maid of honor, we asked my brother and Tyler's sister to prepare a few words (which were soooo special). Then we opened it up to others who wanted to share and we were so touched with everyone's kind words. Another memorable moment that comes to mind was our first touch since we opted out of a first look. Our photographers tucked each of us around a cover wall to not see each other and we held hands and said a prayer. Just holding his hand made me so calm and even more excited!
Advice for Newbie Brides
Consider a weekday wedding, it'll save you lots and you can apply that to other categories of your budget. Remember, it's all about you and your person so do it how YOU want - there are no rules :)