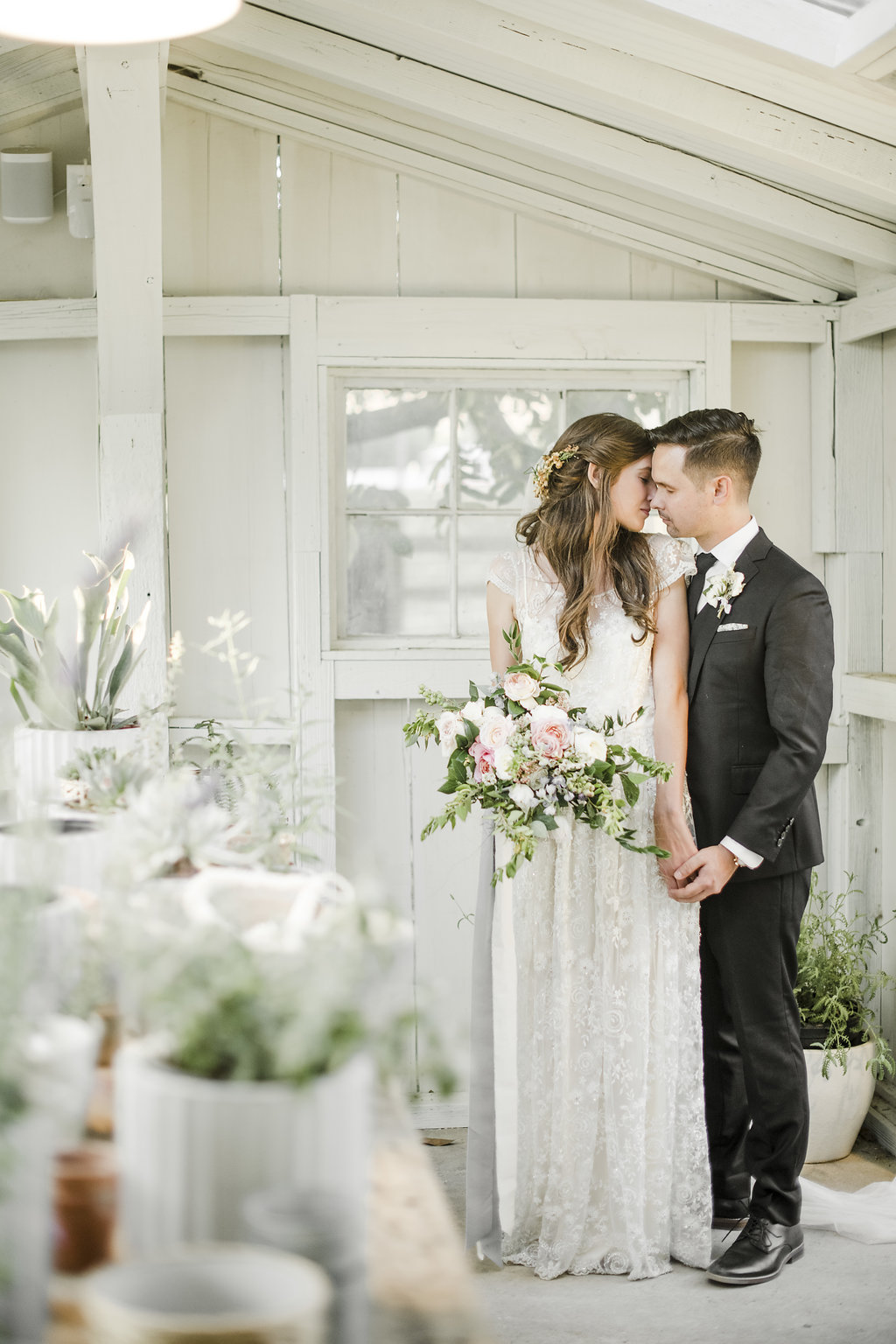 While we are on the tail end of summer, we are soaking in all the lovely San Luis Obispo weddings from summer's past. This couples vintage flair reflects their big day, filled with heartfelt details, and timeless decor. San Luis Obispo wedding photographer Ellie Koleen captured the moments that some of us wish we could have been a part of, the toasts, the getting ready, and the gorgeous reception. Ellie describes the day perfectly, "Tamra and Anthony cared so much about their friends and family, but even more so their love for each other. They took plenty of moments to themselves to really soak up the day and their gentle love for each other was just so inspiring! The beautiful decor added to the amazing atmosphere of the Los Alamos Wedding Venue 1880 Union Hotel!"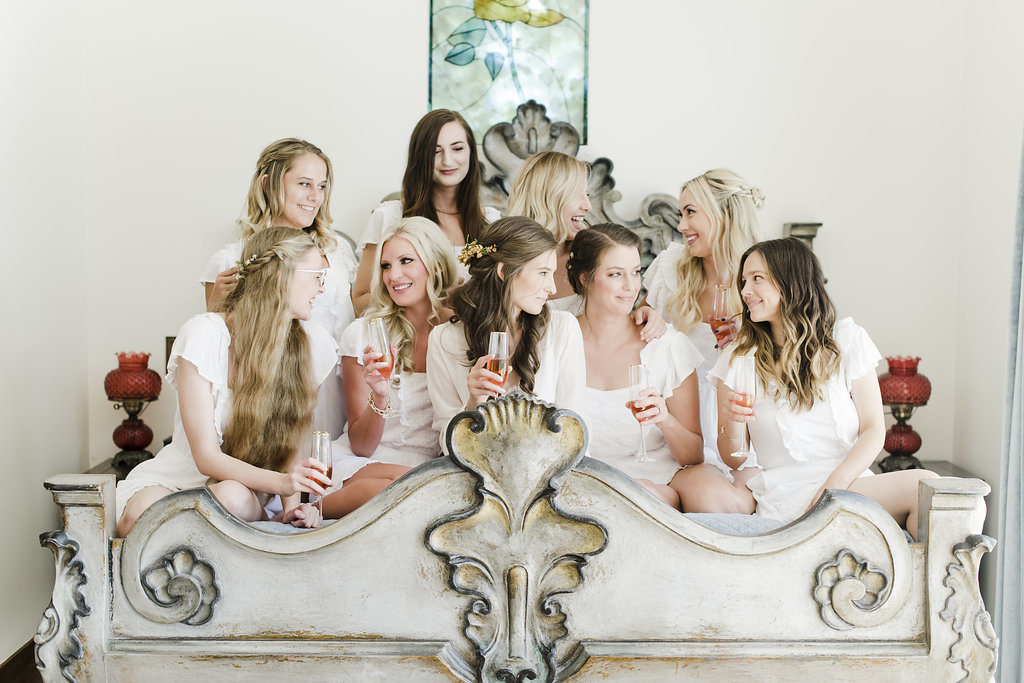 Girl meets boy!

We first met at 14 and 18 when Anthony worked retail with my sister. Nothing happened then and we didn't have any contact for about 4 years. My friend invited me to dinner with her new friend group. Anthony came in, sat down across from me when we realized we knew each other. Nothing happened then. I began hanging out with him and his roommates almost daily and after a year and a half of friendship and sneakily flirting, we finally admitted there was something there and started dating. We fell in love, he moved houses, I graduated college, he got a new job, my dad passed away, he left his job to peruse his dreams. On our 6th anniversary we went to Palm Springs where during dinner I went on and on about our future wedding. I finally stopped and said "I don't even know why I'm talking about this already! We aren't engaged yet. Unless you have a ring in your pocket!" I completely unknowingly put my hand in his pocket and found a ring. Apparently after years of waiting, I couldn't wait another 5 minutes for him to ask.
Wedding Planning Inspiration
Our amazing Los Alamos Wedding venue! I have always loved things from the past. He has always had a thing for cowboys. We found our venue which is the most stunning mix of the Old West and Victorian. I wanted the venues charm and character to be the focus.
Color Palette
We went with soft pinks, creamy ivories and whites, greens with little bits of muted blue.
The Details
My outfit which happened because my first wedding dress was cut too short by a seamstress 2 weeks before the wedding. My veil was antique Edwardian tambour lace that cost as much as the dress and was picked to go with it. I panicked, cried and rushed to an off the rack dress shop where, after lots of tears, I found my Leanne Marshall gown. I loved her dresses and I put this one on not knowing, fell in love and of course she designed it. I had it altered (by a new seamstress) to have the open back and it ended up being exactly what I initially wanted and my veil looked even better with this dress. My other accessories were a wax flower crown from the 1920's, blush velvet flats from Doen, and tiny sapphire milgrain earrings to match my wedding band. My blue hand dyed linen ribbon tied to my bouquet was one of my favorite little touches.
Memorable Moments
Music has been a very special part of my relationship with my younger sister/maid of honor. In lieu of a speech, she rewrote some of our favorite songs and performed them. She decided to scrap her speech a week before the wedding. She is so talented and put so much love into it. It was perfect and the best surprise. Our best man gave a regular speech, but also killed it. I still have anxiety over the fact that there isn't video of it. Because of a technical issue, our recessional song didn't get played during the ceremony and I was pretty bummed about it. When we went to take our sunset photos at the nearby wine shop, the song "You Are the Best Thing" by Ray LaMontagne just happened to come on! It was so sweet having that private moment with my new husband, smiling at each other, dancing. Magic!!!
Advice for Newbie Brides
It's your wedding. Do exactly what you want, don't let other people opinions or feelings make you do things that don't feel right. Determine the areas that are most important you, spend there and save elsewhere. For us that was venue, food, photographer and we saved by not having videography or a DJ (Spotify playlists worked perfect!) Lastly, don't be like me and procrastinate! Get as much done as early as possible.