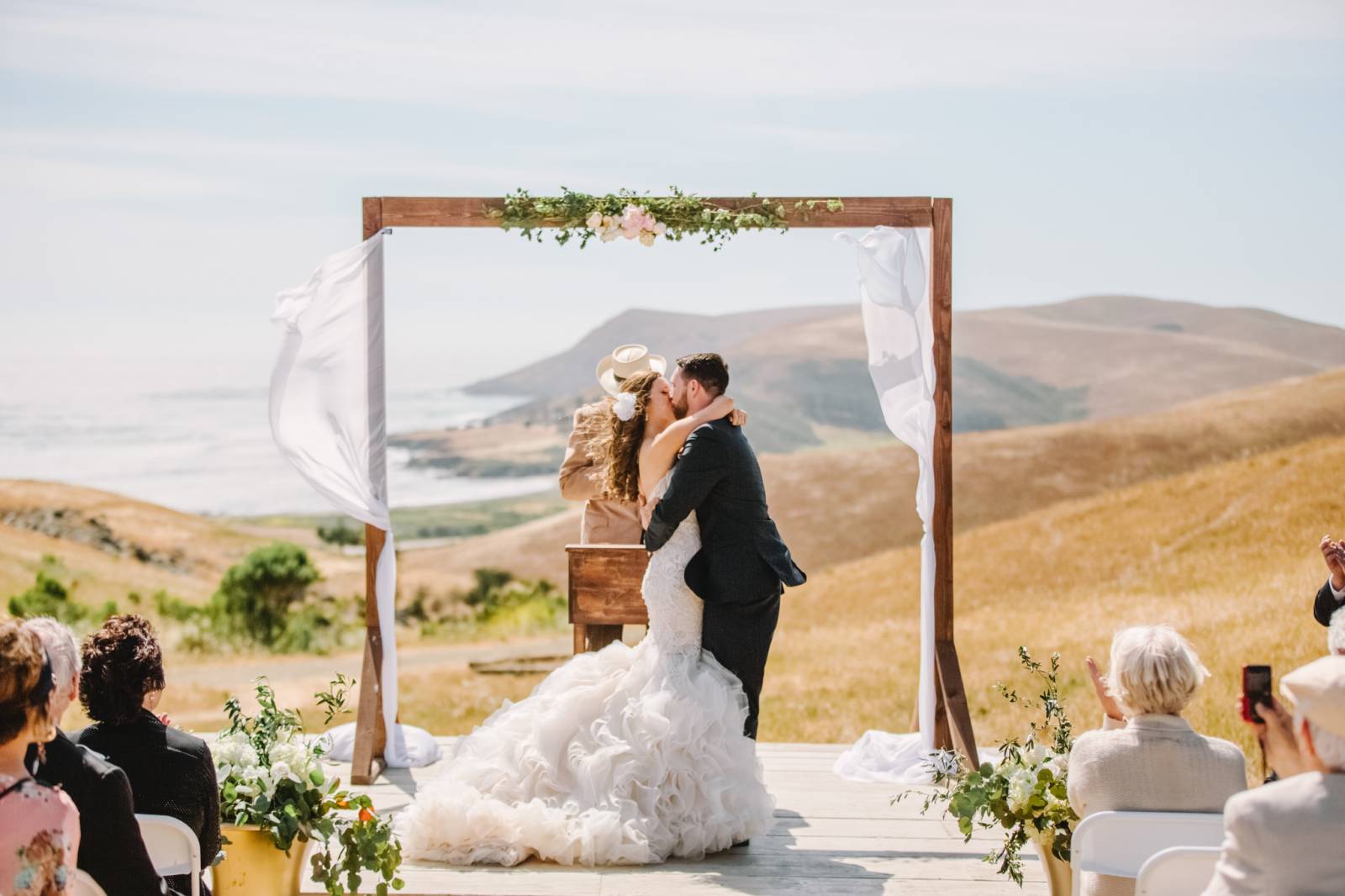 Gratuity [gruh-too-i-tee], commonly known as a "tip" is defined as: a gift of money, over and above payment due for service. This concept, so widely practiced in many service based industries, frequently raises questions from couples about tipping their wedding vendors. If that's you, keep scrolling to learn from a couple wedding pros on WHY vendors should be tipped, WHICH vendors, and HOW MUCH they should be tipped.
WHY should wedding vendors receive a tip if they are already getting paid for their service/product?
Owner and planner, Kaylyn Brower, of Bundle and Bash tells us, "When you think about it, tipping is a part of our everyday lives. You tip your barista when you buy your morning latte with an added shot--maybe a few bucks for that witty Uber driver who provides small bottled waters and allows you to pick your own playlist--and always (ALWAYS) for your food servers who refill your water before you even put the glass back down on the table. However, due to tipping becoming an everyday act within our lives, it is easy to forget WHY we tip in the first place. Just because someone provides a service to a paying customer, does not entitle said provider to a tip. So why do we tip? The answer is sweet and simple--customers tip servers as a "thank you" for their great customer service. We all recognize when a provider goes above and beyond their expected services. Nobody is making this person go the extra mile, they are choosing to do so in hopes of making your experience a little more pleasurable.
This same standard applies to the wedding industry. While many wedding vendors will not expect a tip, any time you (as the client/ customer) feel they have gone above and beyond your expectations, then tipping is a generous way to show your gratitude. Unlike the barista or waiter though, where your interactions are minimal and few, your wedding vendors have likely spent countless hours preparing for your big day. The emails, skype sessions, phone calls, and person-to-person interactions, all are in the hopes of building your vision of your dream wedding. It will be clear to you which vendors are going above and beyond in their services; and a thank you card and tip goes a long way! Maybe your hair and makeup artist was patient when your bridesmaid asked her to redo her eye shadow, your photographer made family photos feel like a breeze, and typically if your day felt seamless, your planner probably played a big part in that!"
2. WHICH vendors need to be tipped?
"First of all, it is important to make sure to check your vendor contracts to see if gratuities have already been included. You might see a line for this from vendors such as your caterer or bar tender, but for the most part, the majority of your wedding vendors will not include this in their fees." -Bundle + Bash
Owner and Principle Designer, Tyler Speier, of Tyler Speier Events tells us, "A tip is a sign of appreciation for all of the extra things. As such, I always tell my clients the first three vendors to be tipped should always be:
1) Catering/Bartenders (food/beverage service)
2) Any Transportation Services (drivers, valet, etc.)
3) Any musicians (band, DJ, etc.)
After that, any other vendors providing a service for you on your wedding day (photographer, videographer, hair and makeup artists, coordinator, florist, etc.) always appreciate the recognition and acknowledgement of their hard work. I believe it's important to make reasonable room in your budget to tip your team. If you have a good team lined up, they will be doing lots of "non-contract items" to ensure your day is running smoothly and peacefully."
3. HOW MUCH do vendors need to get paid? Is there a percentage?
"Each vendor will be different! A small tip is better than no tip if you are having trouble fitting it into your budget. If you can't provide a monetary gift, think outside the box like gifting a bottle of wine with a thank you card!" -Bundle + Bash
"Tipping in the wedding industry is unlike the restaurant industry, where the 15% - 20% range is the industry standard. I would say that there isn't a specific percentage that you are required to tip. In general, I recommend 15% of the catering food costs, and/or a $100 minimum for any vendor team member providing a service (photographer + assistant, each catering team member, DJ, etc). I've seen couples tip significantly more when their budget allows, and sometimes less if they are on a tighter budget...a heartfelt, handwritten thank-you note and some sort of tip acknowledgement is much appreciated." -Tyler Speier Events
At the end of the day, tipping your vendors is a personal decision, yet highly encouraged especially to those vendors who go above and beyond to make your day peaceful and stress-free. Check out these 12 budgeting tips to get started planning your big day!