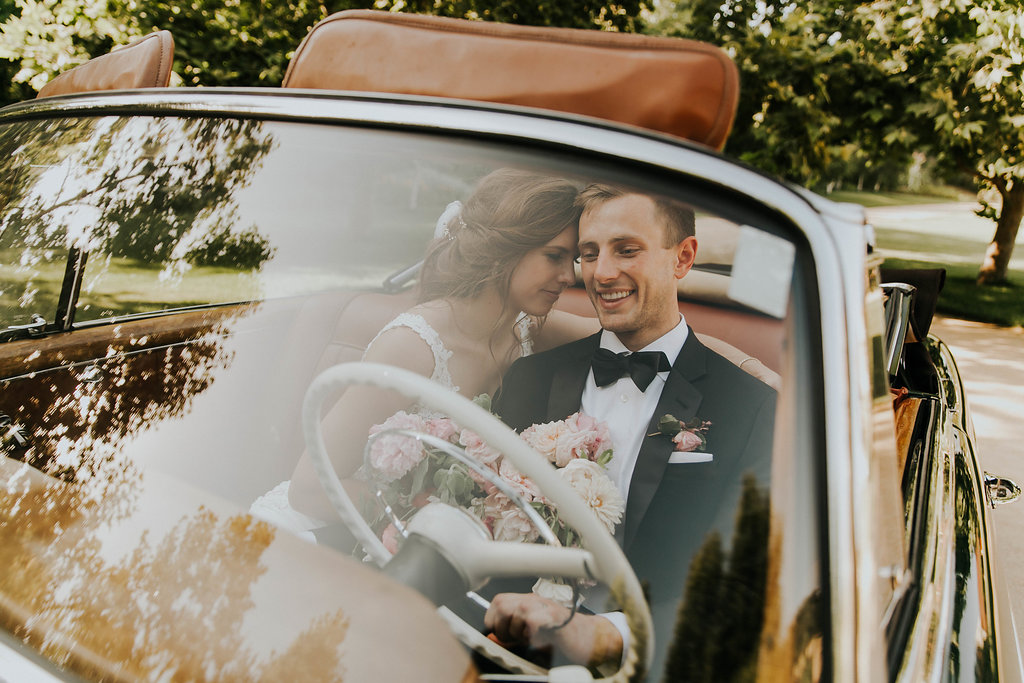 Inspired by the lush green landscape of Santa Ynez Wedding Venue, Kestrel Park , this celebration of love was full of life, romance, and touching details. The lovely combination of the venues natural landscape, and a rich color palette, made for a jaw dropping day, planned by Whitney Werts & Company, and captured by Emma Hopp Photography and Roman Howell Films. Grab a box of tissues, and hold on tight, this is one you wont want to miss.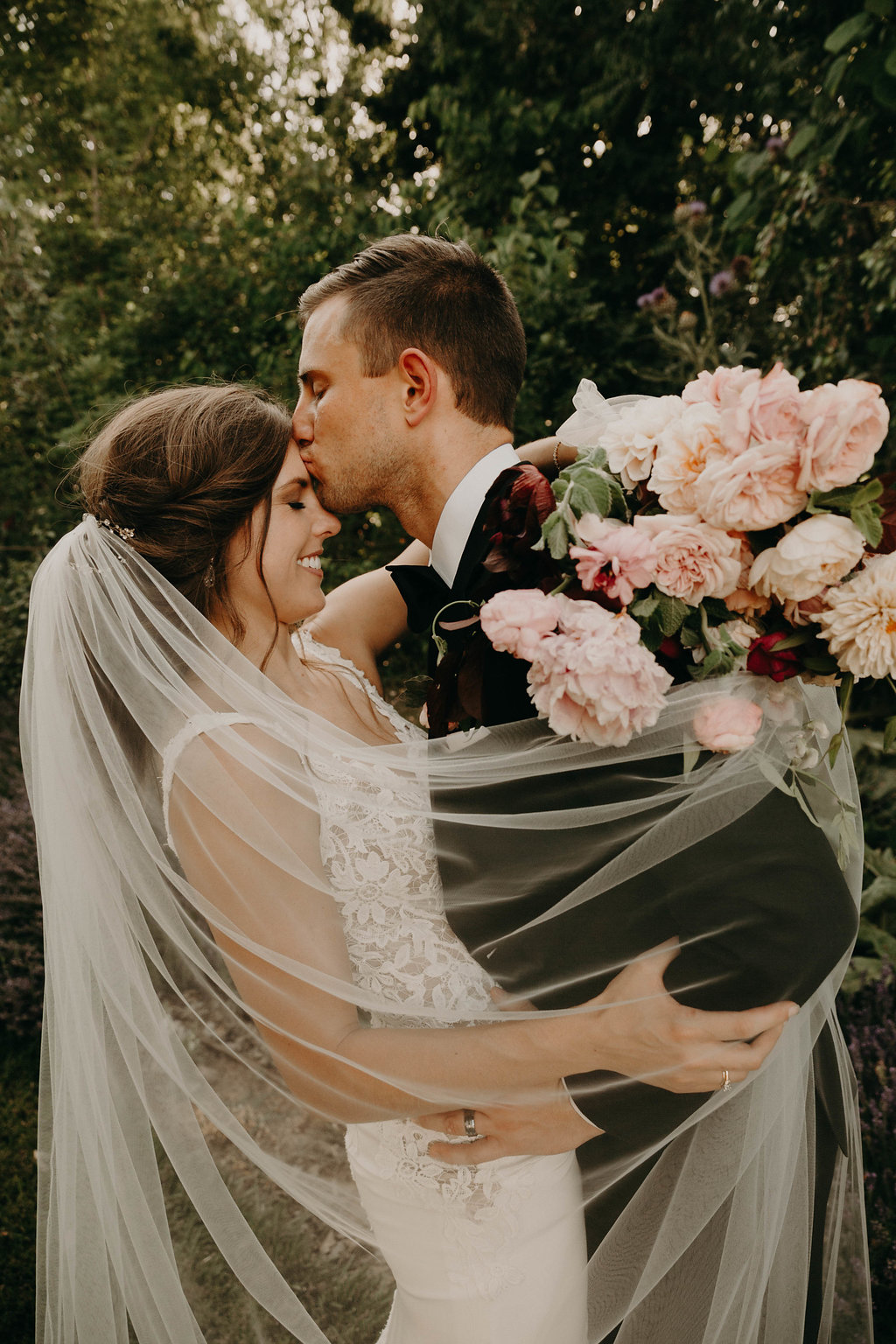 Girl meets boy!

Our love story started in junior high (2006), when we were introduced by a mutual friend. My friend, and her boyfriend at the time, brought me along with them to Collin's house. Collin thought it was a great idea to play a game of 2-on-2 soccer in his backyard with two club soccer players. Collin and I are very competitive, so of course neither of us wanted to lose. Collin said he was first impressed by my athleticism and competitive nature, and I enjoyed his attempts at flirting. Little did we know that our love story would begin after an innocent game of soccer. The rest of that summer we hung out after school almost every day. We even had our first kiss while playing hide-and-seek. Collin said he wanted to "hide" with me and he snuck a kiss while the other team was looking for us. He does admit that the kiss wasn't very good (I had never kissed a boy before). When Collin went to high school the next year, he thought it wasn't cool to be dating a junior high schooler, especially after his Geometry teacher and my family's friend announced to the whole class that he was "seeing" a junior high school girl. He was so embarrassed in front of cute, upperclass girls so we didn't see each other again until after I arrived at St. Joseph High School the next year. It wasn't until my junior year and Collin's senior year (2010) that we found our way back into each other's lives. I remember Collin asked me to be his girlfriend in my friend's jacuzzi one night. He was so nervous, but finally mustered up enough courage to ask me. Then it came time for Collin to go off to college at Pepperdine University in Malibu, while I finished up my senior year of high school. We made our "long-distance" relationship work for about 5 months, until we decided it was time go our separate ways so we could both have the college experience. The following year, I ended up going to California Lutheran University in Thousand Oaks, only 30 minutes away from Pepperdine University. We would hang out during the summer, but for the most part, we thought it was best to enjoy college life separately. I was so busy playing for the D3 Women's Soccer Team, and Collin started a fraternity with a group of friends. We dated other people, but those relationships were always missing something. I'll never forget how often I thought about Collin when I was studying abroad in Australia. There's something about being on the other side of the world that makes you appreciate what you have back home. And it's almost as if he sensed I was missing him, because I received a Facebook message from him one morning asking how my time in Australia was. After almost 3 years apart, we decided we didn't want to spend another minute without each other, and have been together since 2013. We've been in each other's lives for almost 10 years.
Wedding Planning Inspiration

Collin and I wanted to make our day all about our long-standing romance, so we decided the theme of our wedding would be romantic elegance.
The Details

Collin and I were really excited to include some family heirlooms for our day, including my grandfather's (John "Jay" Will) 1958 Mercedes and my grandparent's (John "Jay" and Anne Will) loving cup. My grandma and grandpa received the loving cup on their wedding day as a gift. Now, every couple that gets married on my dad's side of the family, starting with my grandparents, has included the loving cup in their day. My grandma has engraved each couple's names on the side of the cup. The couple is supposed to drink champagne from it at the same time (it has a cup on each end) to celebrate and commemorate their union. My jewelry was also very important to me. For my 21st birthday, Collin's dad (Patrick Cusack) gave me Collin's mom's (Janice Cusack) tennis bracelet. She passed away in 2011, and I wanted nothing more than to have a piece of her with me on our wedding day. Also, for my bridal shower, my mom (Karen Will) gave me her grandmother's and my great grandmother's wedding ring and band. I never got to meet her but my mom tells me what an extraordinary woman she was.
Color Palette

A mix of bright whites, pale and dark pinks, reds, and burgundy with gold accents. Since Kestrel Park has such a lush, green landscape, we wanted to include some color.
Memorable Moments

Collin and I's vows were easily one of our favorite parts of the day. There is nothing more special than looking into your partner's eyes on your wedding day and telling them how much they mean to you. Another important moment that comes to mind was Collin reading his mom's letter that she wrote him a couple weeks before she passed away. We wanted Collin to hear his mom's words and feel her presence on our day. She wrote him a beautiful letter about marriage, her hopes and dreams for him, and her wish for him to keep the Lord close to him always. Another moment that comes to mind is my cousin (Abigail Maguire) reading a bible verse that was important to Collin's mom. The night she died, Collin had a dream about a bible verse. He woke up the next morning and decided to look it up in his mom's bible. When he turned to the page, he noticed that his mom had highlighted that particular verse (Colossians 1:9-12) and wrote next to it "pray for our kids". She has never stopped praying for us, and she always hoped that we would remain close to the Lord. Lastly, my dad read me, my mom, and my sister a letter about a sixpence coin in your shoe for your wedding day. The letter was about the significance and the traditions behind it. My dad found a penny from 1993, the year I was born, and put it in my shoe right before I walked down the aisle to bring me and our marriage good luck. It was a sentimental moment for all of us.
Raddest Wedding Vendors

First of all, Whitney Werts, owner and lead designer of Whitney Werts & Company, was amazing. Whitney is so organized and on-top-of everything that she made the process easy for my mom, Collin, and I. I was also impressed with her diligence in ensuring our vision was carried out from start to finish. She took so much time talking to us about all the details we envisioned for our day, and took great care in helping us choose vendors that would do the same. Secondly, Emma Hopp, owner of Emma Hopp Photography, was one of our favorite vendors. We chose Emma as our photographer because she captures the raw, emotional moments that you never want to forget, and let's you have fun and enjoy your wedding day without all of the posing. Our wedding photos turned out so beautiful! Thirdly, Scott and Claudia Matthews, the owners of Kestrel Park. Scott and Claudia are two of the nicest people to work with. Not only is their property absolutely gorgeous and so well-kept, they were willing to go the extra mile to help make our day so special.
Rad Wedding Vendors Contd.
Fourthly, Field to Table Catering and Events, owned and operated by Tracy Labastida. Not only did Tracy and his team customize our menu to reflect our vision and taste, but they also provided an amazing food tasting experience prior to our wedding. Collin and I couldn't be happier about how our food turned out. Tracy and his team cooked all of our favorite things to perfection. Our guests can't stop raving about how good it was. Last but not least, Roman Howell, owner of Roman Howell Films. Roman does impeccable work. He wants to know everything from beginning to end, to ensure that he captures your whole love story. You can tell that he truly loves what he does and wants his clients to feel the magic of their day. Our wedding film is one-of-a-kind, and we are so grateful we chose him to capture our day.
Advice for Newbie Brides

Hire a wedding planner! Our day would not have gone as smoothly as it did without Whitney and her team. Do your research! Spend a lot of time looking at different vendors and choose the ones you know will see your vision through. Also, don't stress! Your wedding day will go by in a flash so make sure to take in all of those special moments. There will be mishaps and mistakes made, but don't let those things ruin your day.