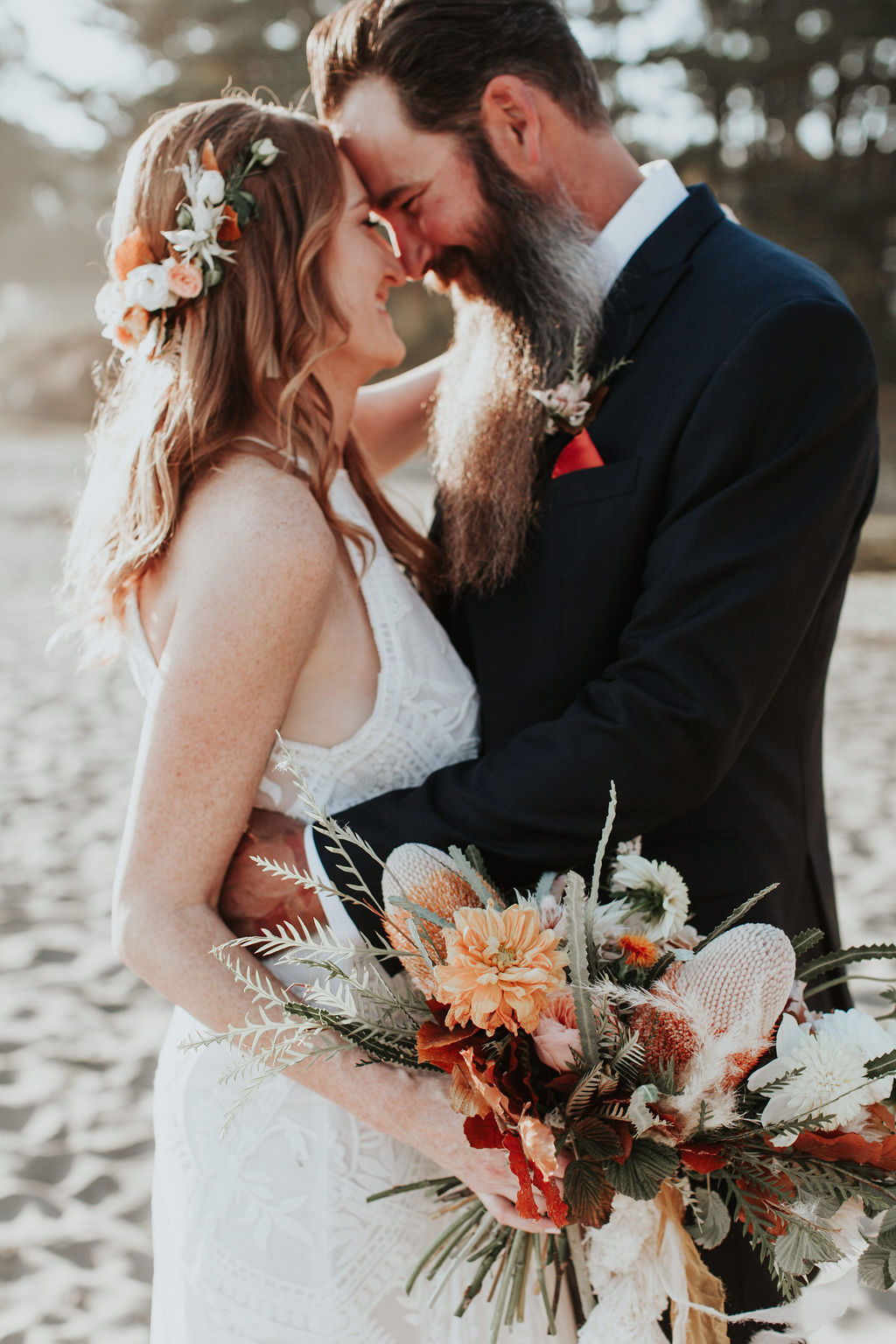 Coastal, stunning, and simply gorgeous. The ceremony was set along the California's central coast, and the day was a reflection of this couples amazing character. The florals were what captured our attention. From the simple centerpieces, to the bride's statement bouquet, Katie from Noonan's Wine Country Design's nailed it. Keep scrolling to hear more from Katie about her floral design inspiration.

VISION Can you describe the couple's vision for this wedding?
Boho with free form style, using touches of unique florals like the banksia proteas.
Wedding Planning Inspiration As one who contributed to the design what was your inspiration?
The banksia was the inspiration along with using muted Fall tones.
How did you utilize your skills and experience to make your bride's vision come to life?
Working with large and thick stem flowers like proteas does take experience. You have to create a balance between the larger flowers while still making the bouquet feel open.
The Details Describe 1 or 2 details (about the wedding) that you were the most excited about.
Bouquets are by far my favorite design element to create, especially when it's something more unique. I also loved creating her hairpiece for the back of the head. It's a fun new twist on the flower crown and works well with beach boho vibes.
How did this wedding differ from other weddings you have been a part of?
Using unique textures and botanicals.
Raddest Wedding Vendors
Loved the images from Alli.