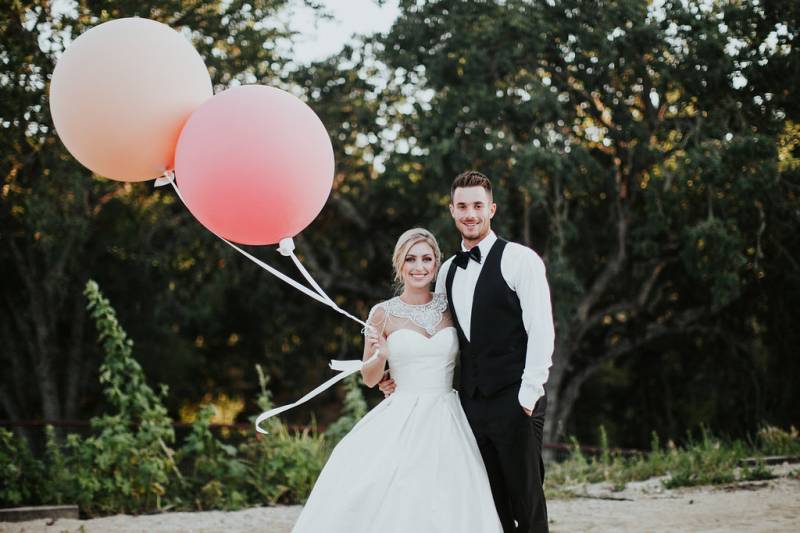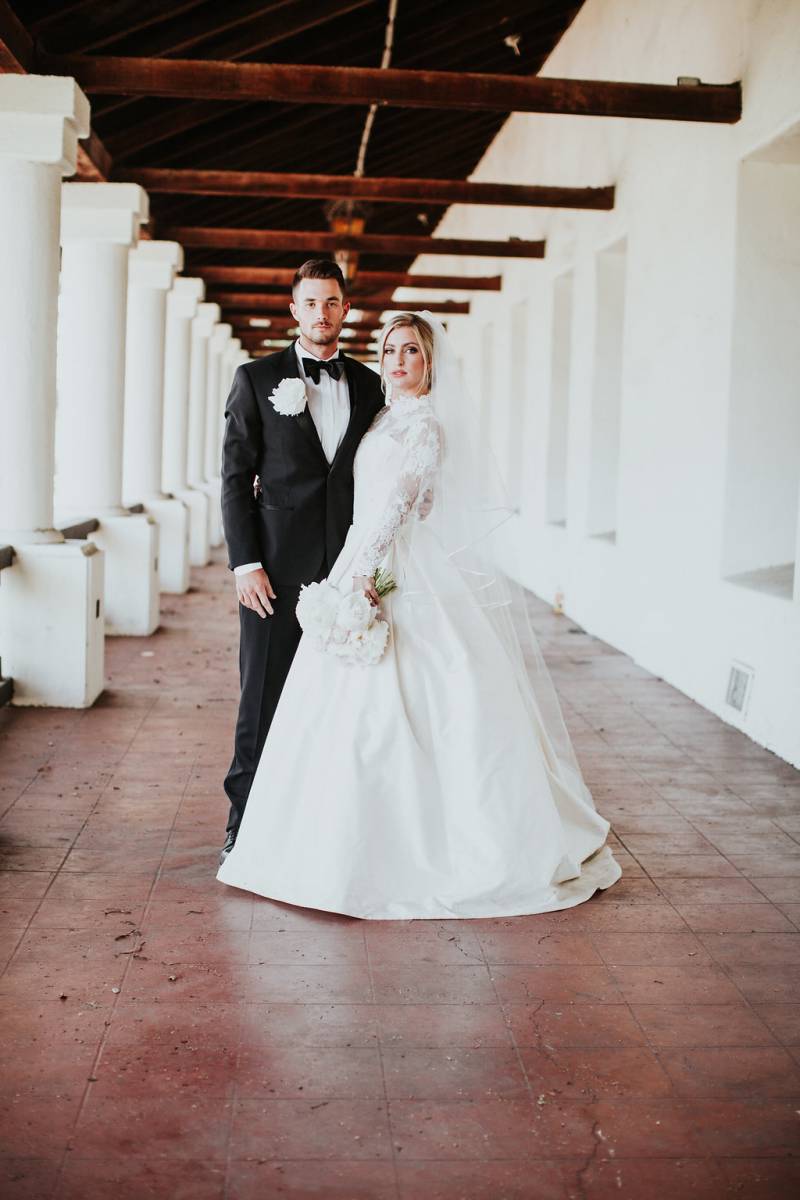 Boy Meets Girl: A Love Story
Georgia caught Isiah's eye while he was coaching her younger brother at Paso Robles High School, and after several conversations through Facebook, Isiah went to meet her whole family for game night. "Georgia and I had instant chemistry, and it felt like I was already apart of the family. Since that day, Georgia and I have not been apart. I ended up spending the next two days with Georgia and the family. She then traveled back down to Santa Monica, where she was currently living and working. For the 4 Months Georgia lived in Santa Monica before moving back to Paso Robles, I believe we spent less that five weekends apart. Fast forward to June 17th, 2016 and I was on one knee asking Georgia to spend the rest of my life with me."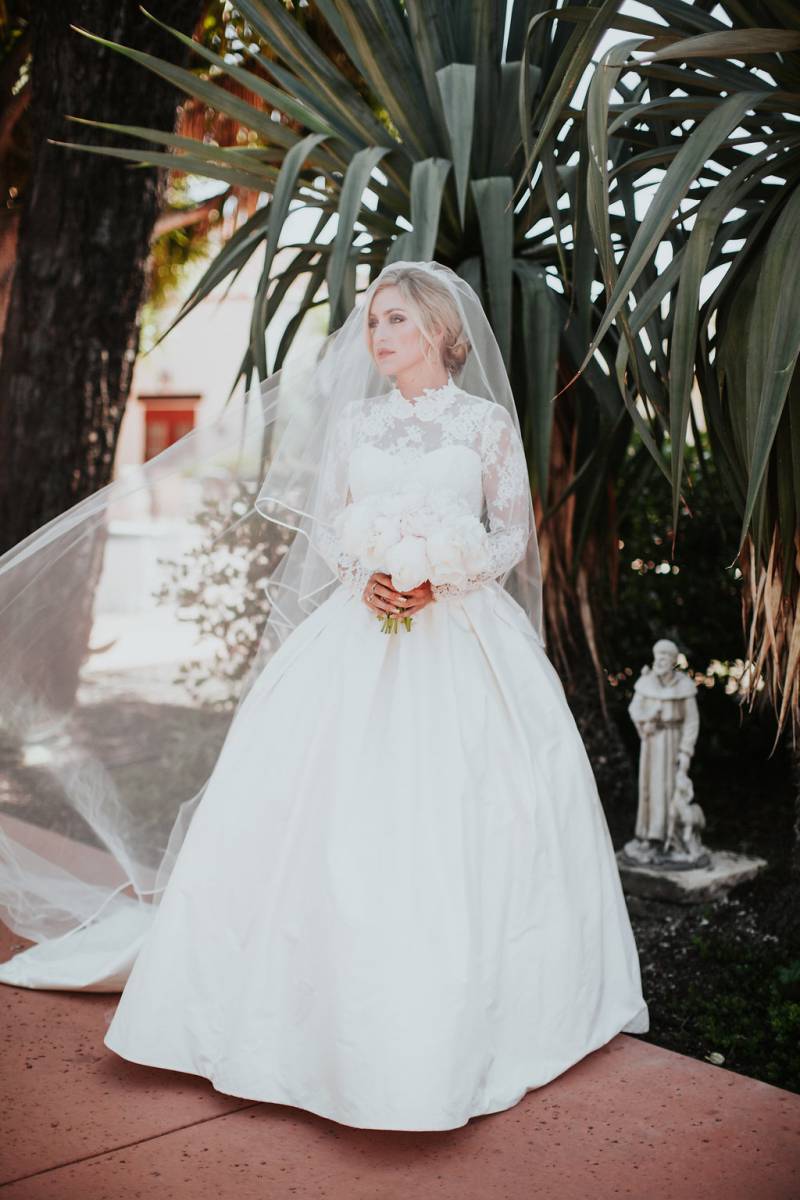 What inspired your wedding style and or theme?
"The most important thing for us was finding a harmony between a traditional and modern wedding. We wanted core elements that were timeless and classic, but we also wanted to incorporate fun whimsical things we loved, like a sail cloth tent, such as hanging flowers, tissue paper flowers, a tee pee, a grooms cake etc."
Memorable Moments
"The church, you don't often see a tradition church wedding these days, but it was extremely important to us to get married in a traditional ceremony. Because the church is conservative and sticking with that tradition I wore a ball gown with a cathedral length veil and a long sleeved lace bolero, I truly felt like a princess. But, since the church did not have a place to get ready I rode from my parents house in Paso to SLO in our limo bus in my veil and corset top with Nike sweatshorts. I did not want to crinkle by skirt in the limo. When we arrived literally all our guests were in the parking lot. I panicked a little but stepped into my skirt and was escorted into the gift shop to begin the waiting game. The moment that was extra spectacular was standing in the gift shop, I could see the groomsman and my brides maids walking through the church's double doors and whispers of music coming from the string quartet signaling the start of the procession. When it was our turn we were walked to the entrance of the church and as the quartet switched songs I stood there in silence with my hand through my dads arm. Everyone was turned looking at me and it was all I could do to not break down into tears because it was one of the most magical moments of my life. I stood there taking in the fact that the day I had been dreaming about and waiting for my whole life was happening and I was there in it, completely present and over taken with happiness."
What colors did you choose for your overall theme?
"I love pink so we had hot pink napkins, pink flowers, pink straws, but I also love gold, so we had gold accents. My husbands college colors were yellow so when a yellow table runner caught his eye we went for it. Instead of sticking to a theme we just grabbed everything we were drawn too. While maybe it lacked cohesion it really felt organic and very "us". The different colors made for a surprise around every turn."
"The amount of color was so much fun to capture! Most weddings have just a few pops of color, but this celebration was so vibrant. From the florals, to even the ring box, it was color heaven." -Alexandra Wallace (Photographer)
"Paper Cake Events did some really stunning desserts for this wedding; the table was constantly surrounded by guests taking photos of them!"
What advice would you give new brides planning their wedding?
"Make it about you two. We didn't really follow the rules, there were somethings that were important, but that was just because is showcased out relationship. Weddings are about love, their about two souls joining, and two families becoming one. Every aspect of your wedding should be inspired by that regardless of what the norms or trends are. We did everything our way and we had dozens of people recognize our personal touch.We did not even take pictures during the cocktail hour, we enjoyed it the whole time."