Here on the Central Coast outdoor weddings are always "in." You will find many couples getting back to their "roots" in nature by tying the knot in a giant meadow, orchard, vineyard, or even on the beach. With the contrast of the coast and rolling green hills filled with poppies and wild mustard, this eco friendly and boho fabulous DIY makes for the perfect CA. wedding favor. It will leave your guests feeling adventurous and carefree as they plant wildflower seed bombs and are reminded of your epic party!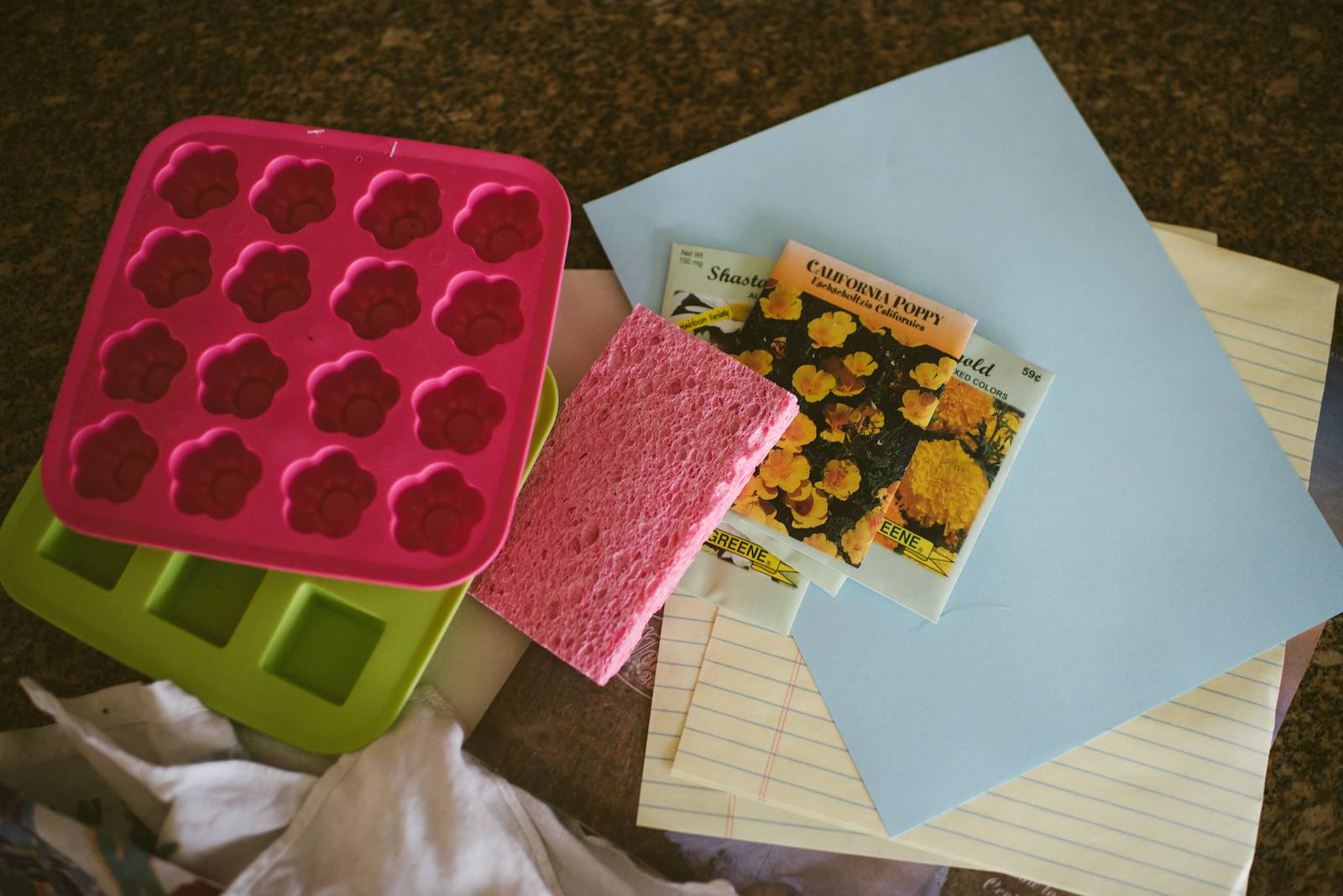 Supplies:
Newspaper
Ice cube trays or forms
Seeds
Paper
Water
Blender
Cloth to strain
Sponge
First start by tearing your paper into strips and then place them in a blender. You can do colored paper if you are hoping for a certain hue, otherwise let's recycle and mix in newspaper!
I tore up about 4 cups of paper and then I filled blender with just enough water to cover the paper...
Time to blend the paper up...meanwhile cuddle time with little Ryker 🙂
Once fully blended, grab a bowl and strainer as well as a thin dish towel or cheese cloth.
Pour all your paper & water mixture into the towel and then sprinkle in your seeds....I did a mixture of CA Golden Poppies and Marigolds but feel free to plant whatever thrives in your area!
Next wrap up your towel into a tight ball and SQUEEZE tightly. Get as much water as you can out!
Next take pieces of your mixture and smash them into mold, its okay if there is a little water- the paper still might be moist....then grab a dry sponge and press down on each mold to absorb any remaining water.
Let the mold sit out for 24hrs and the water should completely evaporate, leaving you with paper seed bombs that are easy to pop out of the mold and plant! These would be super cute bagged up at each table setting with a note like "wild in love" or "let love grow"